Laxmi (who goes only by her first name), an acid attack survivor from India, was honored by Michelle Obama at the International Women of Courage Awards in Washington D.C. on March 4.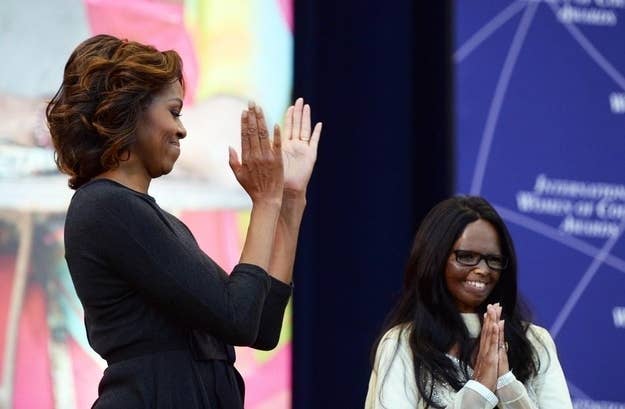 Every year, the awards recognize women from around the world who have shown exceptional courage and leadership in advocating for women's rights and empowerment.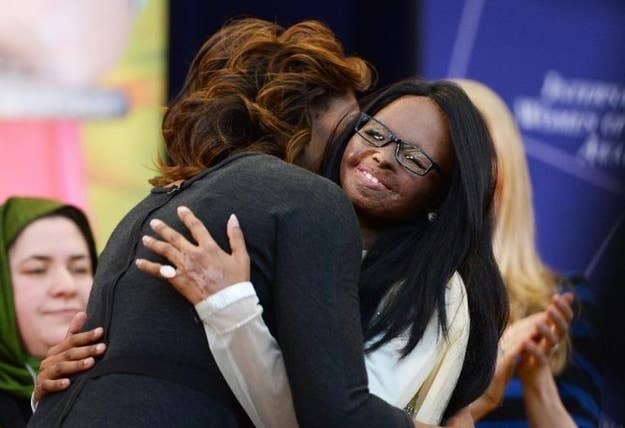 Laxmi was 15 when her friend's 32-year-old brother threw acid on her face at a bus stop in Delhi after she refused to respond to his romantic advances. She was left permanently disfigured after the attack.
After seven surgeries and eight years of hiding indoors, Laxmi decided to become an activist speaking out against acid attacks, which are very common in India, leaving many young women vulnerable and scarred for life.
After tireless campaigns, Laxmi was successful in petitioning India's Supreme Court to order the government to regulate the sale of acid and to make acid attack prosecutions easier to pursue.
At the awards, Laxmi recited this moving poem she had first written in Hindi, about her horrendous attack.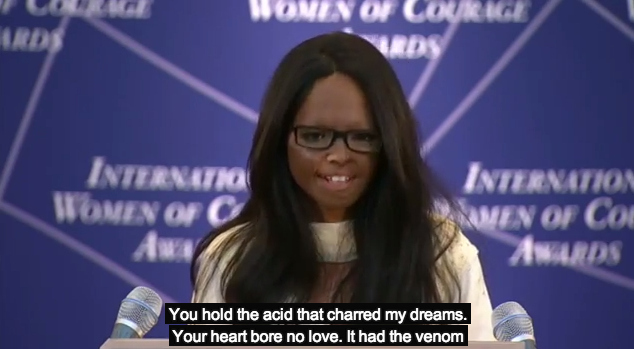 "You hold the acid that charred my dreams.
Your heart bore no love. It had the venom stored.
There was never any love in your eyes. They burn me with caustic glance.
I am sad that your corrosive name will always be part of my identity that I carry with this face.
Time will not come to my rescue. Every surgery will remind me of you.
You will hear and you will be told that the face you burned is the face I love now.
You will hear about me in the darkness of confinement.
The time will be burdened for you.
Then you will know that I am alive, free and thriving and living my dreams."