An 18-year-old girl will face charges after police uncovered her alleged plot to shoot up and bomb her high school in Maryland, authorities said Monday.
The teenager, identified as Nichole Cevario, was removed from her classroom at Catoctin High School after a concerned parent notified school officials of the potential threat of violence on Thursday, according to the Frederick County Sheriff's Office. Cevario's journal revealed she was planning to carry out a shooting at the school sometime in April, police said.
Cevario will be charged after her release from Frederick Memorial Hospital, where she is currently undergoing an emergency evaluation for "mental health issues," police said.
A spokesperson for the sheriff's office told BuzzFeed News that there was no timeline of when she would be released from the hospital.
Cevario will be charged with one count of "possession of explosive material with intent to create a destructive device" and another count of "possession of incendiary material with the intent to create a destructive device."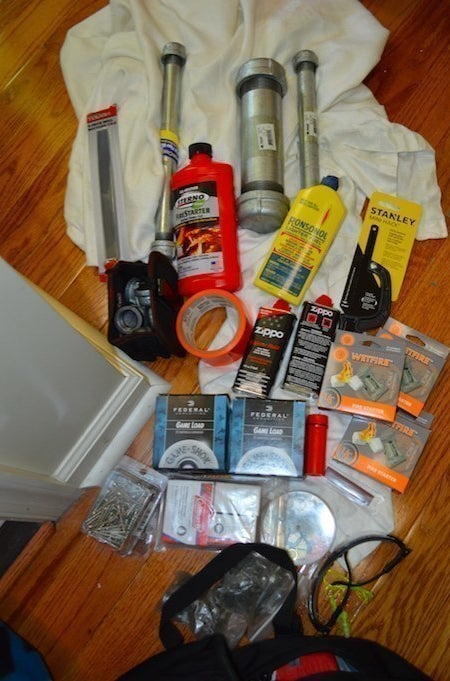 Police said they recovered Cevario's journal in which she "clearly spelled out a detailed shooting event that she planned to execute on a specific date in April at Catoctin High School." They also recovered evidence from her house to prove that she was "actively acquiring materials" to execute her plan including a shotgun with ammunition and bomb-making materials.
The bomb making materials recovered from the teen's house included pipes with end caps, shrapnel, fireworks, magnesium tape, and fuse material, police said.
Cevario's journal "revealed that she had been planning this event for some time," according to police. The journal also included a timeline showing how she was going to carry out her shooting plan and "her expectations at each stage of the event."
The teen's journal showed that she had been "compiling intelligence on behavior activities of the school, noting emergency procedures associated with drills conducted by school staff and obtaining intelligence on the School Resource Deputy assigned to the school," police said.
Cevario planned on dying on the date she identified in the journal, police said, adding that it was clear she was "struggling with mental health issues."
The investigation into her shooting plot showed that Cevario had " the means and equipment to have caused a significant life safety event at Catoctin High School if she had followed through with the threat," officials said.
The shooting plan was solely conceived by Cevario, police added.
But while investigators were "confident" of Cevario's intent, they were trying to determine of she had the "will" to execute the event, police said.
Bernie Quesada, the school's principal, assured students and parents that no one at the school was harmed or directly threatened.
"We take all threats concerning student safety extremely seriously, as does law enforcement," Quesada said in a statement, adding that school counselors were available to speak to students.