Police identified Scott Michael Greene, a 46-year-old Urbandale resident, as the suspect in the fatal shootings of two police officers in Des Moines, Iowa, early Wednesday morning.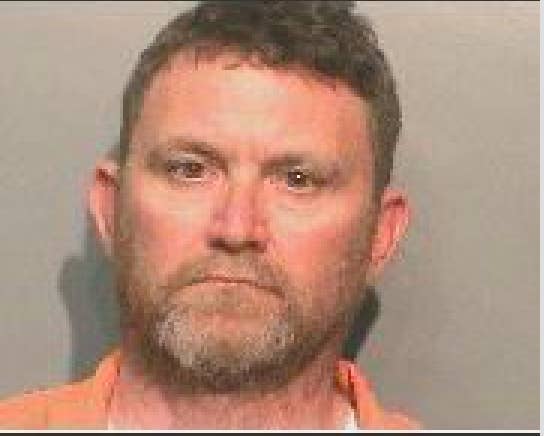 A video uploaded to YouTube from an account that appeared to belong to Scott Greene showed him arguing with police officers after he claimed that he had been assaulted at an Urbandale High School sporting event on October 14.
In a comment below the video, Greene said, "I was offended by the blacks sitting through our anthem. Thousands more whites fought and died for their freedom. However this is not about the Armed forces, they are cop haters."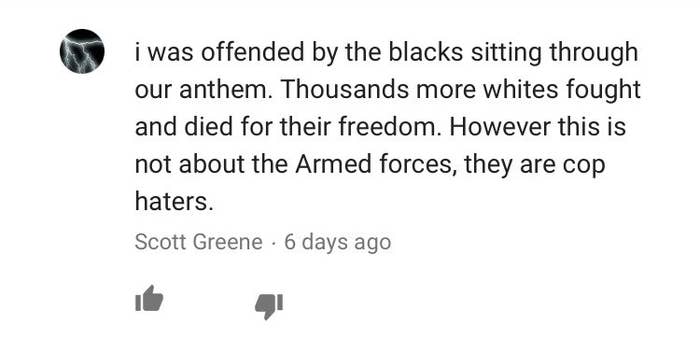 In another video, Greene is seen holding what appears to be the American flag and the Confederate flag in the stands of bleachers.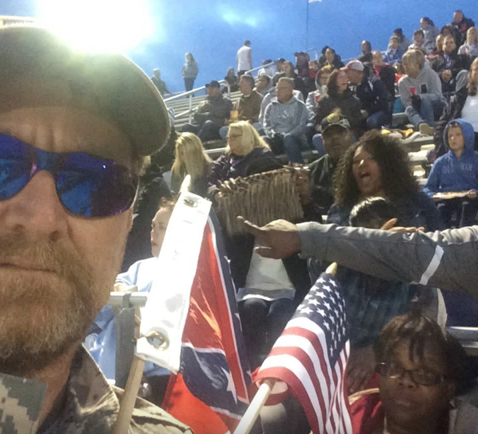 Court records show Greene filed for Chapter 7 bankruptcy in 2007, owing almost $200,000.

Court records also show Greene's criminal record.
Documents indicate Greene was charged with a simple misdemeanor count of interference with official acts on April 10, 2014.
According to the Des Moines Register, Greene resisted when police officers tried to pat him down for weapons at an Urbandale residence. According to the newspaper, police officers wanted to search him after noticing a pouch on his belt that looked like a holster.
Greene was "noncompliant, hostile, combative and made furtive movements toward his pockets" before the arrest, Officer Chris Greenfield wrote in the complaint, according to the Register.
Court records indicate Greene pled guilty two weeks later and was fined.
Two days after this incident, court records show Greene was charged with first-degree harassment.
The Des Moines Register reports that the charge stemmed for an incident two days after the interference charge, when Greene threatened to kill a man in the parking lot of the same apartment complex.
According to the Register, Greene was accused of approaching a man, shining a flashlight in his eyes, and told the man "I will kill you" while using a racial slur.
Two months later, on June 30, Greene appeared to negotiate a voluntary plea deal for second-degree harassment and was sentenced to one year in jail. The judge suspended his jail sentence to time served and was then placed on 1 year probation.