Here's Putin In Full Hockey Gear Reacting To Comey's Firing
Russia's president said Comey's firing will have no effect on US-Russia relationships. Then he skated off to score some goals.
Russian president Vladimir Putin on Wednesday reacted to Trump's abrupt firing of FBI Director James Comey while decked out in hockey gear.
"What do we have to do with this?" Putin said. "I'm planning to play hockey with fans. And you're invited."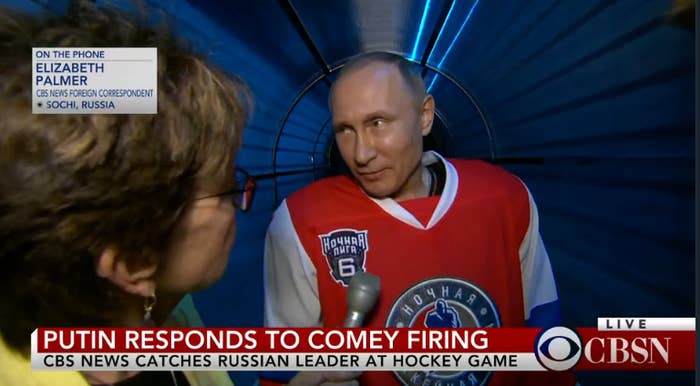 He then skated off to apparently score seven goals in the hockey game, CBS reported.