During a National Prayer Team conference call Tuesday, Heidi Cruz compared her husband Ted Cruz's "long battle" to win the Republican nomination for president to ending slavery.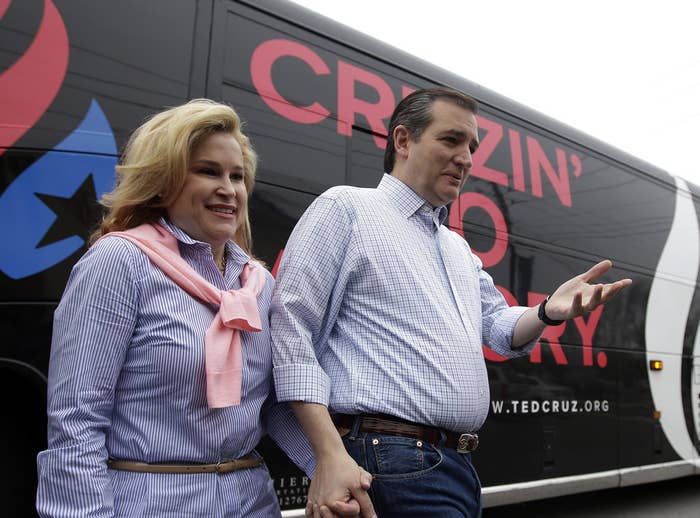 Her full comments:
"I don't want you to feel like any of this was in vain. I believe in the power of prayer. This doesn't always happen on the timing of man, and God does not work in four-year segments. So we love you. It has changed our lives to know you and to call you our friends. And hang in there. Be full of faith and so full of joy that this team was chosen to fight a long battle. Think that slavery — it took 25 years to defeat slavery. That is a lot longer than four years. We are full of energy. We're going to have a great vacation. We're going to keep moving forward."
People were...not happy...with the comparison of Cruz's failed presidential bid to slavery.
They reminded Heidi that slavery took a lot longer than 25 years to end.
And that one should not compare ANYTHING to slavery.
A spokesperson for Cruz did not immediately respond to BuzzFeed News' request for comment.