Police in Framingham, Massachusetts, are investigating a possible hate crime after a 10-year-old Muslim girl found two threatening and racist letters in her cubby at Hemenway Elementary School.
The fifth-grader found one note in her storage bin on Friday which said, "You're a terrorist," along with her last name, Boston 25 reported.
School officials said they had put safeguards in place, but on Monday, the girl found a second note in her cubby that was addressed to her.
The note said, "I will kill you."
After the discovery of the second note, school officials contacted the Framingham Police Department. The incident is being investigated as a possible hate crime, Robert Tremblay, the superintendent of Framingham Public Schools, said in a letter to the community on Tuesday.
The school district is also conducting an internal investigation into the incident.
"It is not lost on me the harm this has caused the family and the greater Muslim community," Tremblay said. "We will not accept hate. We will stand united against it."
"It's pretty disgusting," Jamaal Siddiqui, the girl's uncle, told Boston 25. "Threatening a child for no apparent reason."
After the first note surfaced, Hemenway Principal Elizabeth Simon said she held an "open circle" with all the students in the fifth grade, and told them about the incident.
"Some of them didn't know what a terrorist was," Simon said. "I explained that this is unacceptable."
Simon said that it would be upsetting for any student to receive such a note, but "sending that to a Muslim student is a hate crime."

She asked all the students to write a note to the victim to "let her know you are against this type of act."
Two days later, the girl found the second threatening note in her cubby when she went to get her things, Simon said.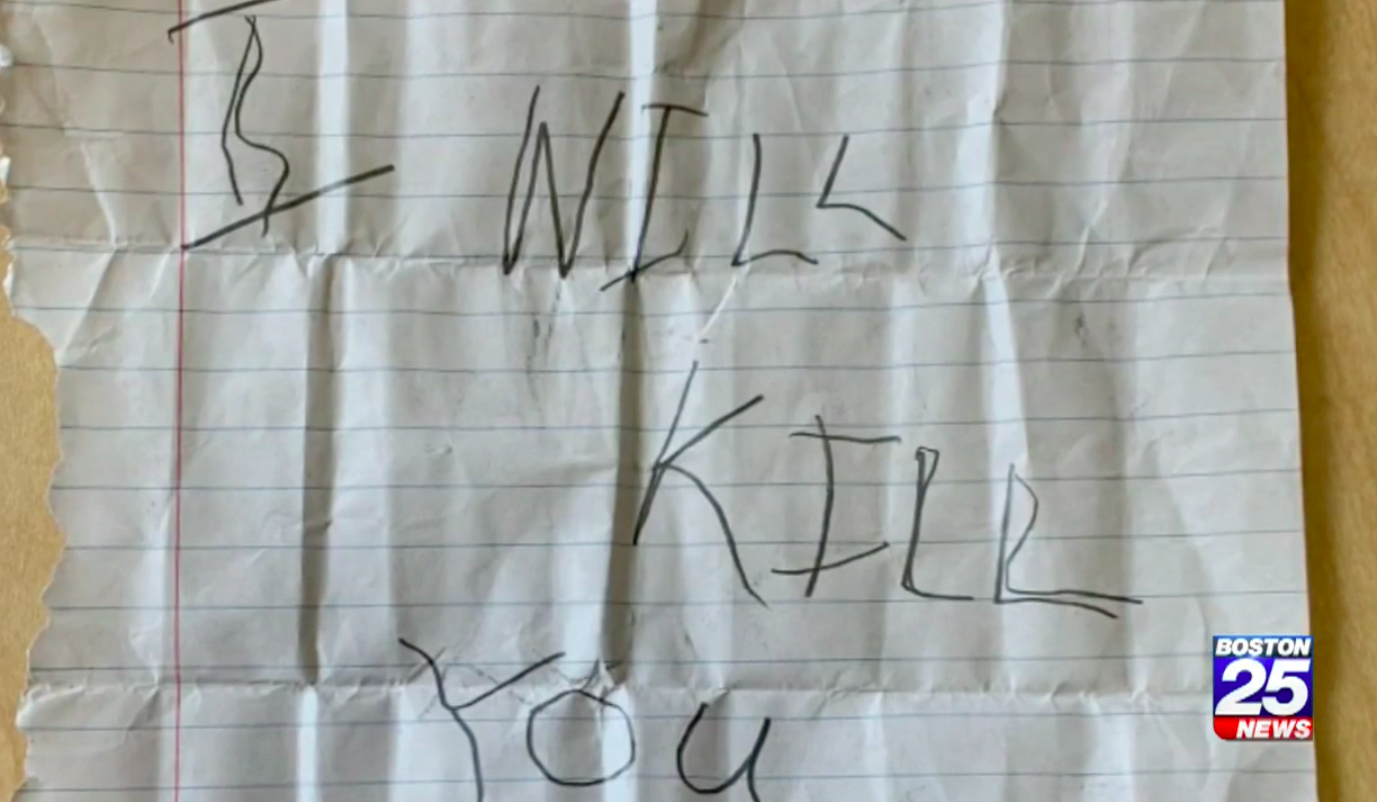 "My staff is devastated that this happened in our school," Simon said, adding that she was "heartbroken" over the incident.
"We pride ourselves in being a warm, inclusive place, but now we have someone who is not feeling respectful and not respecting the rights of others," she said.
School officials said police are trying to identify the author of the threatening notes and that students' backpacks were inspected to look for items that could cause harm.
"We are taking this very, very seriously," Tremblay said on Wednesday. "We don't believe there is any imminent danger to the school. But when you think about a child in fifth grade, that kind of hate, where does that come from?"
Tremblay said that this was not a "Framingham problem" or a "Hemenway problem."
"This is a pervasive problem around hate that we have to take a stand on and address," he said.