On Oct. 8, Fox News aired a segment featuring John Garofalo, described as a glass artist and a "decorated war hero" who hoped to gift President Trump a glass and bronze presidential seal he had made.

During the segment, Garofalo expressed his admiration for Trump, saying: "He woke something up in me. He's for the people."

Fox News also posted a video of the segment to its Facebook page, where it soon went viral, It garnered 1.5 million views, with many commenters praising Garofalo as an American hero.

The video's description said: "Despite health issues, Vietnam veteran and two-time Purple Heart recipient John Garofalo, 72, created a hand-cut, four-ft, 150-lb. glass and bronze presidential seal as a gift for President Donald J. Trump. He hopes the President will accept it."

During the segment, Fox News reporter Bryan Llenas praised Garofalo for his service, citing his extensive military record.
"The Vietnam War veteran served seven years as a member of the nation's first Navy SEAL team," Llenas said. "He was awarded 22 commendations, including two Purple Hearts."
"You are a hero but like most heroes, you don't like to hear that," Llenas told Garofalo. "Why don't you like to hear it?"
"Heroes are the ones who didn't come home," Garofalo replied tearfully.

A Fox News anchor then concluded the segment, calling Garofalo a "great guy" and saying, "I hope he gets to meet the president."
On Thursday, 11 days after the segment first aired, Fox News issued a correction about their report, saying that Garofalo had falsified his military record and that all of his claims were untrue. As of Friday, the Facebook video had also been taken down.
While Garofalo was a veteran who served in Spain, he had never served in Vietnam and was never a US Navy SEAL, Fox News said in its correction.

Neither was he awarded two Purple Hearts or any of the other nearly two dozen commendations he claimed to have received, except for the National Defense Service Medal.
"We apologize to our viewers, especially veterans and servicemen and women," Fox News said.

On Friday morning, Llenas issued an on-air apology, saying, "There are lessons to be learned from this. I should have done more to verify his information."

Both the network and Llenas said that he spent the past two weeks working with Garofalo's family and the National Personnel Records Center "to get to the bottom of a military past that Garofalo had claimed to be covert."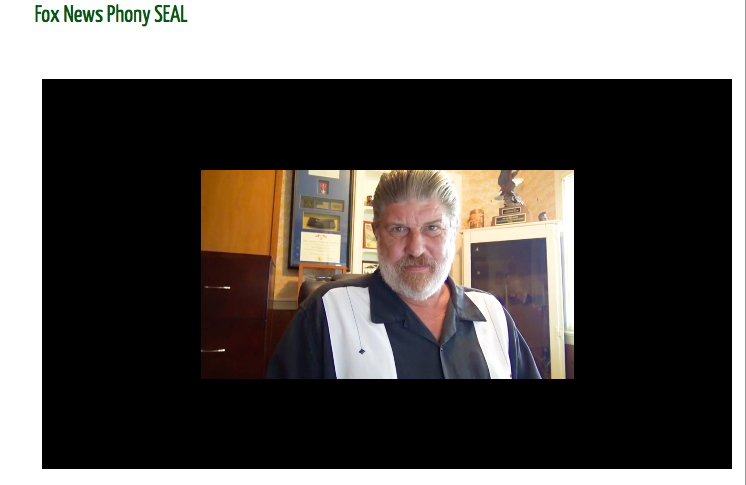 However, Fox News had been alerted to Garofalo's bogus claims the very next day after the segment aired, according to Don Shipley, a retired SEAL who exposes fake Navy SEALs.

Shipley told BuzzFeed News that he had informed Fox News on Oct. 9 that Garofalo had never been a SEAL in Vietnam and asked them to retract the story.

Shipley added that someone wrote to him about the Vietnam SEAL who had been featured on Fox News.

"As soon as I heard that, red flags went straight up," Shipley said, adding that there were less than 300 SEALs who had served in Vietnam and that it was the "No. 1 fake claim" imposters used.
Shipley checked records and found that Garofalo had never been listed as a Navy SEAL. He said he then called Garofalo, who "danced around the subject like they all do."

"He finally 'fessed up to it," Shipley said. "He 'fessed up and said he was going to have Fox News retract the story."

Garofalo then called Shipley back after a few hours and told him that Fox News was retracting the story.

However, Shipley watched the segment on Fox News later that night. The next morning he contacted Llenas on Facebook and told him that Garofalo himself had admitted he was a phony.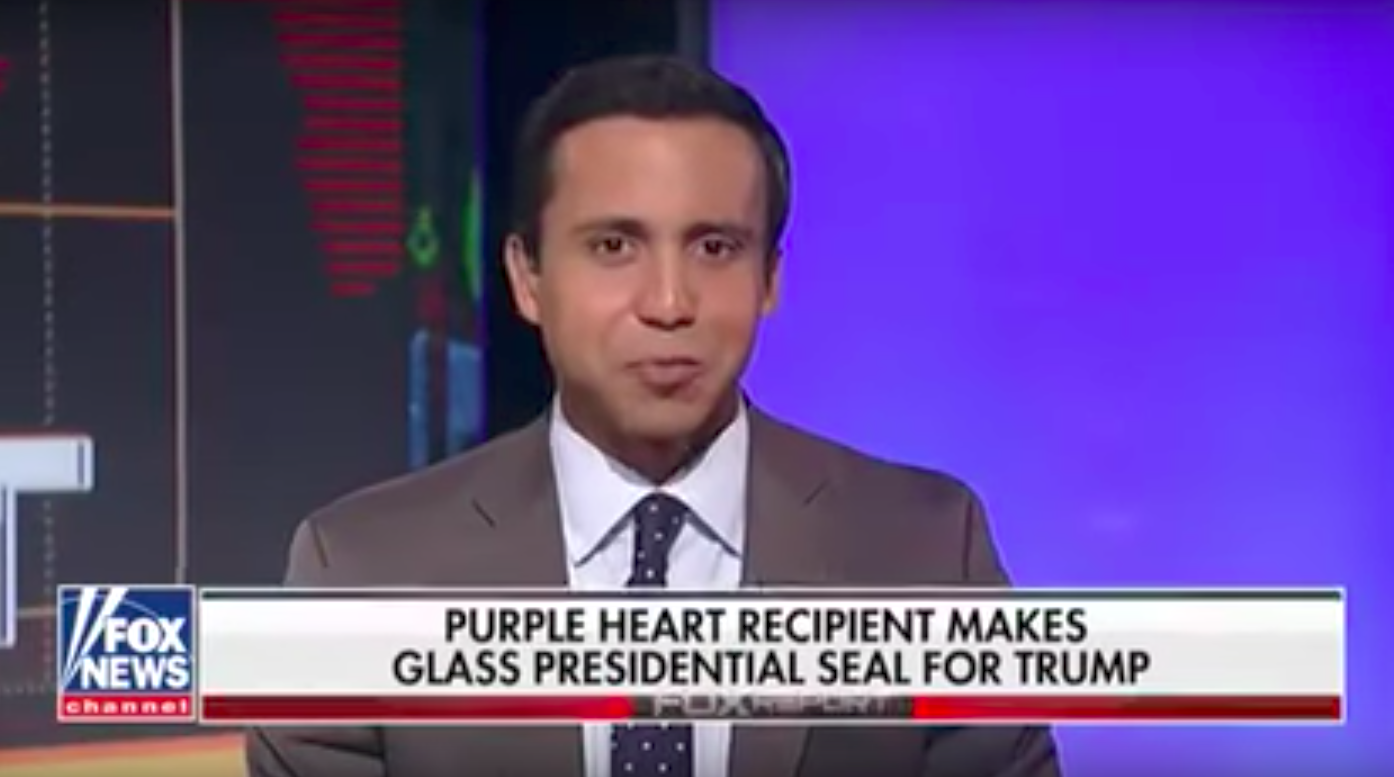 Shipley said Llenas "brushed him off" and the two went back and forth for a few days. He said that Llenas told him, "a little sarcastically," that he had put in a request for Garofalo's records and would get back to Shipley after seeing them. However, Llenas did not reach out to Shipley after that.

Shipley also put out a video on Oct. 9 to "quell this shit" and to call out Garofalo for being a "total phony."
Shipley then sent Garofalo's records to the Navy Times, which first reported that the veteran had falsified his records.

"It got bigger and bigger," Garofalo told the Navy Times on Thursday. "What I did I'm ashamed of, and I didn't mean to cause so much disgrace to the SEALs."
When asked for comment, a spokesperson for Fox News directed BuzzFeed News to Llenas's on-air apology and the network's correction. Garofalo did not immediately respond to BuzzFeed News' request for comment.

Shipley — who has appeared on Fox News himself — said he found it "appalling" that the network did not immediately retract the report, and suggested it may have been because the video "was hugely popular and had a million and half views on Facebook alone."

There was a lot of "butt-kissing and boot-licking" going on in the comments section of the Facebook video where Fox News viewers called Garofalo a "great American" and "a great hero," he added. "It was hard for me and other SEALs to watch it and know that it wasn't true."

Garofalo also told him that he had been an imposter for a long time, Shipley said.

"Guys do it for self-confidence reasons, or they have troubles in the past and compensate towards that by turning themselves into something respectable," Shipley said. "They crave respect."

He said older men like Garofalo had been doing this "before the age of the internet."

"He could have gotten away with it then, but now the internet has caught up to him," Shipley said.