A Florida police officer was fired and charged with battery Thursday, for repeatedly striking a woman who attempted to kick him while she was handcuffed, authorities said. The Jacksonville Sheriff's Office released a video of the incident.
Officer Akinyemi Borisade, 26, a one-year veteran of the Jacksonville Sheriff's Office, was charged with simple battery for allegedly striking the woman who was in custody for trespassing and resisting officers with violence, Undersheriff Pat Ivey said at a news conference Thursday.
The incident took place on April 27 when police responded to a call of a dispute at a bar between the employer and the woman, who was working her first day at the bar. The woman, who was not identified by authorities, was asked to leave and officers attempted to escort her out of the property.
In the video, Borisade, who was one of the arresting officers, is seen physically restraining the handcuffed woman against the wall. She then attempts to kick him twice.
Borisade then proceeds to strike her multiple times in the abdominal region in the presence of three other police officers.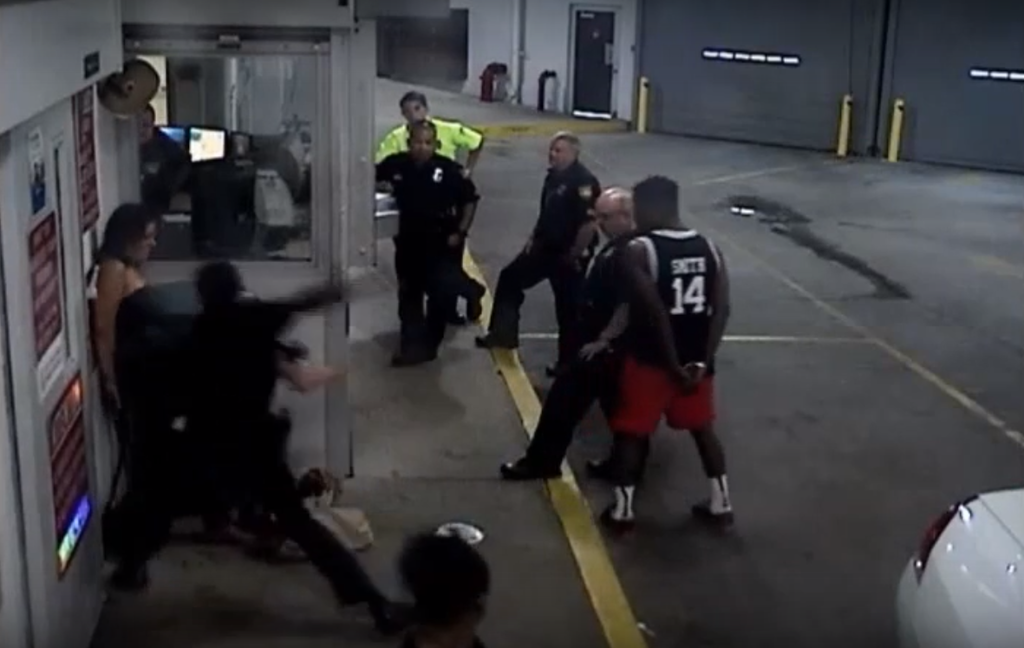 One of the three officers walks up to Borisade and puts his hand on his arm after which Borisade walks away from her.
After being hit, the woman slides to the ground and falls over. Authorities said she was not hospitalized.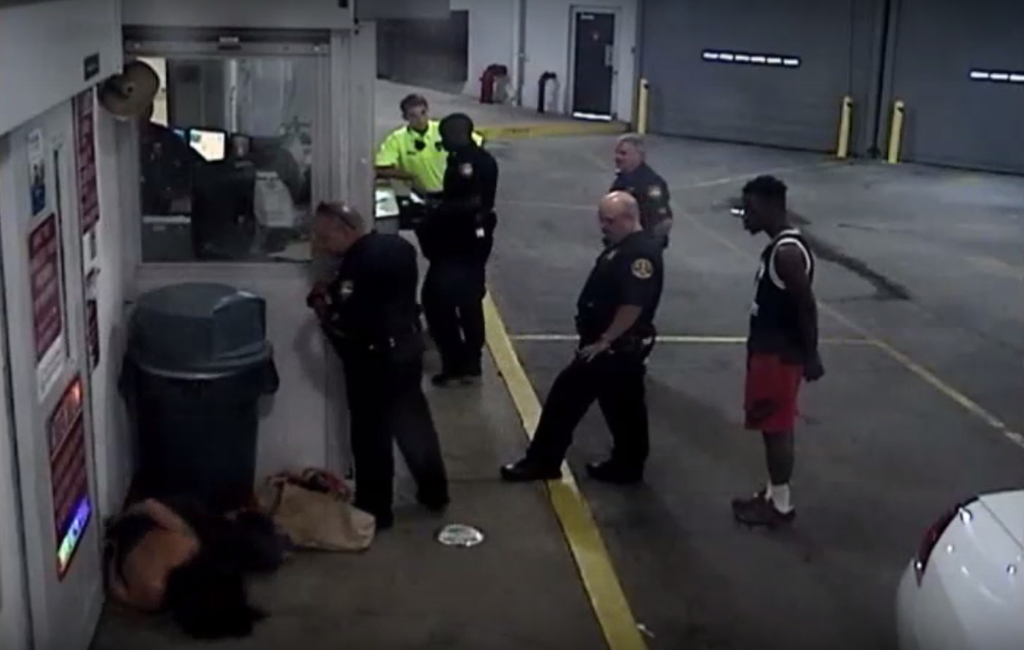 "She was handcuffed," Ivey said Thursday. "There are ways this could have been dealt with without striking her."
Borisade, who was hired in March 2015, was a probationary employee which means he cannot appeal his termination and is not afford civil service protections, Ivey said.
He was a patrolman who was riding solo for two months and had an "unblemished record" until now, according to Ivey.
Borisade will be afforded a "name clearing hearing," Ivey said.
The woman was released and had no pending court date, CNN reported.
"He could have turned around her and held her in a transporting position that they are trained in," Ivey said. "There was no need to strike her."