Florida Executes Man Who Raped And Killed 11-Year-Old Girl
Updated: Eddie Wayne Davis became the seventh person to be executed in Florida this year. The U.S. Supreme Court denied his last-minute appeal to stop the execution.
UPDATE — July 10, 2014, 6:51 p.m. ET:
Eddie Wayne Davis was executed by lethal injection on Thursday at 6:43 p.m for the 1994 rape and murder of 11-year-old Kimberly Waters after the U.S. Supreme Court denied his last minute appeal to halt the execution.
Davis is the seventh man to be executed in Florida this year.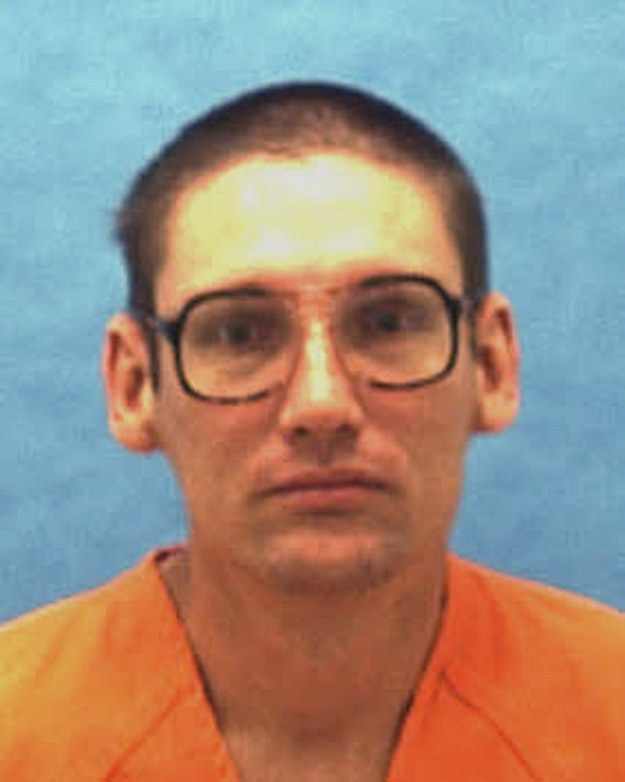 UPDATE — July 10, 2014, 6:00 p.m. ET:
Eddie Wayne Davis, 45, is scheduled to die by lethal injection at the Florida State Prison at 6 p.m. Thursday. The Florida Supreme Court on Monday rejected his appeal to halt the execution.
Davis' lawyers have maintained that his rare blood disorder, called porphyria, will cause him extreme abdominal pain, nausea, vomiting, and high blood pressure once he is injected with the first of Florida's three drugs used in the execution process. They argued that this is in violation of the Eighth Amendment ban on cruel and unusual punishment.
The state's high court, however, upheld a prior ruling by Circuit Judge Donald Jacobsen who said that Davis' lawyers could not establish that he is "sure or very likely" to experience needless suffering or serious illness as a result of the lethal injection. A medical expert testified that Davis would be rendered unconscious by an elevated dose of midozolam — the drug in question — before an adverse reaction could occur.
In 1994, Davis gagged and abducted his ex-girlfriend's 11-year-old daughter, Kimberly Waters, while she slept on her mother's bed. He took her to a trailer where he brutally raped and beat her. He suffocated her with plastic and then dumped her body in a trash bin. In 1995, he was convicted of first-degree murder, kidnapping, sexual battery on a child, and burglary.
Kimberly's grandmother, Mary Hobbs, said she plans to witness Davis' execution. Kimberly's mother was killed in a motorcycle crash. "I need to be there to represent my daughter and my granddaughter," she told The Associated Press. "After 20 years, it still hurts. It makes you wonder, what would she have become."
Florida has executed six inmates this year. John Henry, who killed his wife and her 5-year-old son was put to death on June 18. Hours before Henry's execution, a Georgia killer became the first man to be executed in the U.S. since Oklahoma's botched lethal injection in April, which led to fresh scrutiny of states' execution protocols and the drugs used to kill convicts.
A Georgia inmate, who was also scheduled to be executed on Thursday, was granted clemency 26 hours before his execution. It is likely that Davis will appeal his request up to the U.S. Supreme Court in the coming hours.