5 People, Including An American Teen, Killed In West Bank And Tel Aviv Attacks
The recent wave of violence has left 17 Israelis and 82 Palestinians dead, the Associated Press reported.
Separate attacks by Palestinians on an office building in Tel Aviv and at a traffic jam in the West Bank on Thursday have left five people dead, the Associated Press reported. The attacks escalated tensions between both sides of the conflict after a few days of calm.
Three people were killed when a Palestinian man opened fire on a vehicle stuck in a traffic jam in Gush Etzion in the West Bank. The victims included an 18-year-old American tourist, an Israeli, and a Palestinian passenger in a car, the Jerusalem Post reported.

The Israeli Defense Forces said the shooter then rammed his car into traffic. Six others were injured in the attack. Security forces shot the attacker and then arrested him, and his condition is unknown.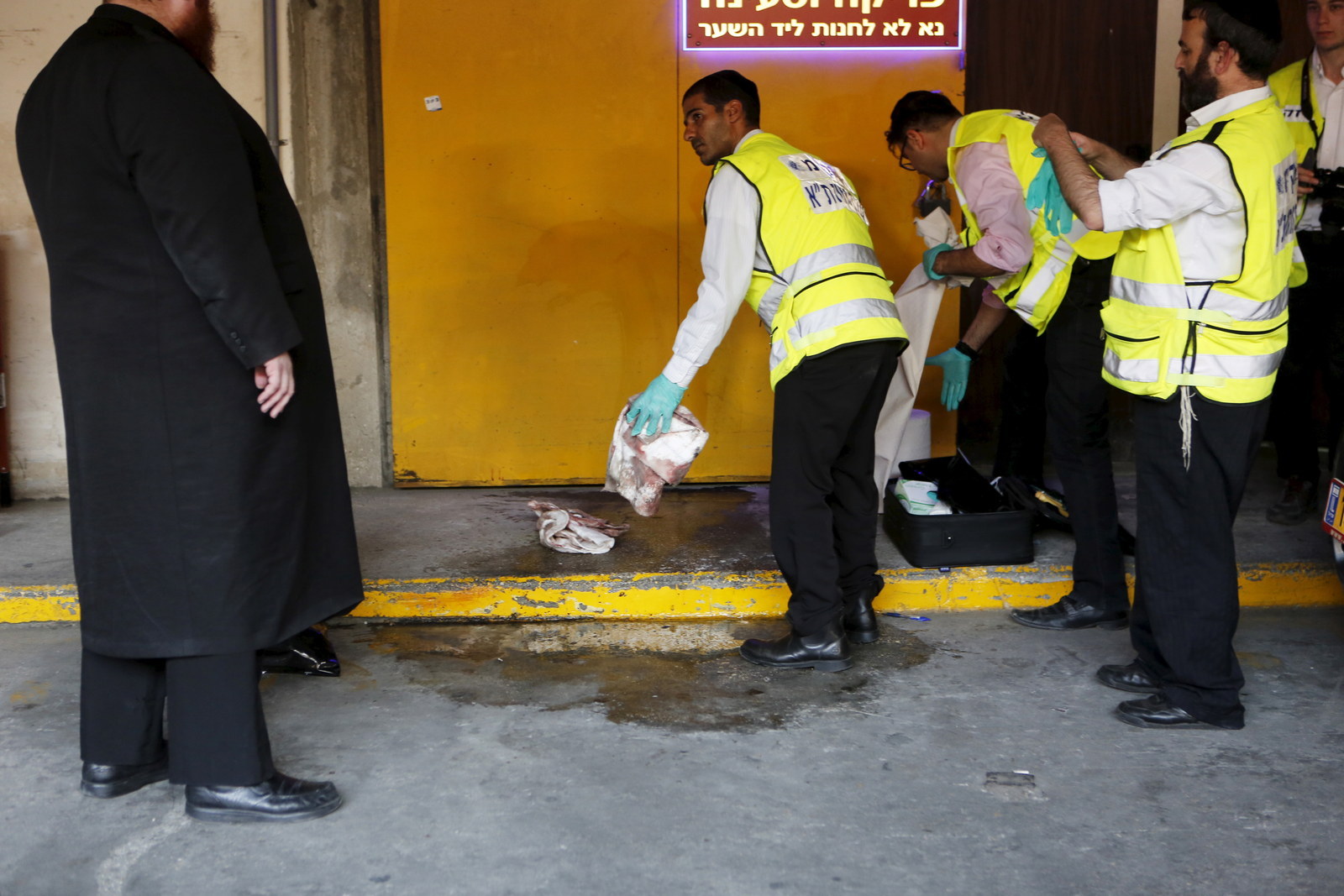 In an earlier attack on Thursday, a Palestinian man fatally stabbed two Israeli men in a Tel Aviv office building where Israelis had gathered for afternoon prayers, police said. One of the victims was a 20-year-old man, a police spokesperson told the AP. She identified the attacker as Khalil bin Mahmoud, a 36-year-old father of five from a village in the West Bank. Local reports indicated he was employed at a nearby restaurant.
The recent round of violence facing Israel and the Palestinian territories erupted in Jerusalem a month ago over tensions surrounding a site known to Muslims as Haram al-Sharif and to Jews as the Temple Mount, BuzzFeed News reported. In recent weeks, violence has spread from Jerusalem to the West Bank, Gaza, and much of Israel.
A total of 17 Israelis have been killed, primarily in stabbings, in the recent spate of attacks, the AP reported. At least 82 Palestinians have been killed, 52 of them identified by Israel as attackers.