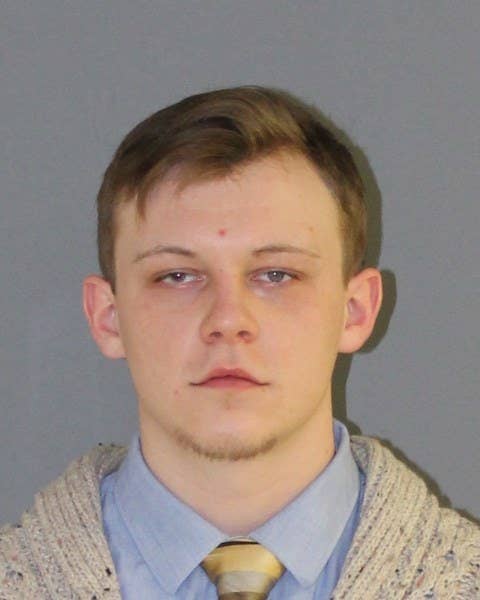 A substitute math teacher was arrested Thursday for allegedly running a "fight club" in his classroom at a Connecticut high school.
Police charged Ryan Fish with reckless endangerment, risk of injury to a minor, and breach of peace. The 23-year-old was arrested after the Montville Police Department conducted a months-long investigation into allegations that he was supervising several organized fights between students at Montville High School last October.
Police began investigating Fish last December after a Department of Children and Families social worker reported that a 15-year-old student showed signs of being "traumatized" after he said he'd been robbed and beaten at the school, according to an arrest warrant provided to BuzzFeed News.
School officials told police that they had fired Fish in October after being made aware of the "fight club" happening in his classroom. When questioned about the fights, Fish, then 22, had told the high school principal, "boys will be boys," and that he grew up in the country where "boys do stuff like that," according to the warrant. Fish had started substitute teaching in August and had 15 freshmen students in his class.
Brian Levesque, the superintendent of Montville Public Schools, told BuzzFeed News that Fish began as a substitute teacher in the district last March.

"As soon as we learned of his involvement in this, we immediately terminated his employment," Levesque said. "Student safety is our highest priority each and every day. We believe our staff does a great job of protecting the safety of our students each and every day. This situation was very unfortunate, but not indicative of our regular operations."
After a hearing at the Norwich Superior Court on Thursday, Fish was released following a written promise to return to court May 8, the clerk's office told BuzzFeed News. He did not have an attorney. A person who answered a telephone number belonging to Fish told BuzzFeed News that they were not "answering calls."
Fish told a Fox 16 News reporter Thursday that he did not facilitate the fight clubs and that he apologizes to the victim's parents.
Multiple cell phone videos showed several teens in the classroom fighting each other in Fish's math classroom — Fish appeared to be "actively encouraging" them, the arrest warrant stated.

In some of the videos, two students who appeared to be unevenly matched were seen violently "slap fighting" by throwing open hand strikes to each other's face and head, while Fish and other students were seen "hollering" and cheering them on.
In one video clip, Fish was heard giving directions to the two students who were fighting, while in another video he was seen moving a trash can out of the way to allow the teens to continue fighting.
He was also seen "smiling and laughing" behind his desk during the fights, while another video showed him looking through some paperwork at his desk while two male students were "violently slapping each other," the arrest warrant said.

A 14-year-old unidentified student told authorities that a 16-year-old student walked up to him during Fish's math class in October and began hitting him without warning.

The 14-year-old said that Fish started the fight by saying, "one, two, three," and then moved things out of the way so that they could continue fighting.
He said the fight only ended because the 16-year-old began throwing up in a trash can, but that Fish tried to restart the fight by saying, "round two."
The teen told authorities that Fish talked to his students about smoking weed and trying other drugs, and that he allowed students to draw pictures on the board that usually depicted Fish and another male teacher giving blowjobs to each other.
Fish told students they could add him on Snapchat, "and that it was OK for us to be friends because he was just a sub," the 14-year-old told police.
The 16-year-old student told authorities that he considered Fish a "mentor" and his "go to person," and said that he and the other student did not fight out of anger "but to establish dominance," the warrant said.
Fish later told authorities that he thought the fights in his classroom were "just horse play" and that the students were "just messing around."
"I just try to be the teacher that the kids could come to and actually express themselves and actually work through their issues," Fish told police.
He said that he wanted his students to have 10 minutes of "social time" at the end of the day and "let them be teenagers and let them get their energy out."
He also admitted to police that he egged them on at one point.
"The truth is I'm an idiot and wanted to be friend [sic] them," Fish told police, adding that he and his students were close in age.
"I'm immature," he said.