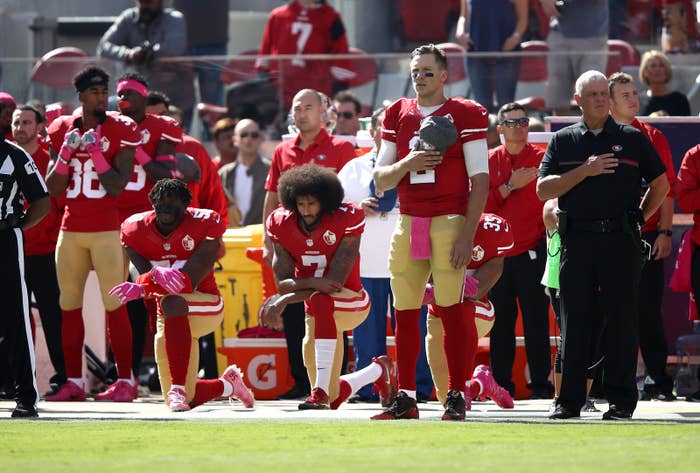 A father in North Carolina was arrested for allegedly shooting his son on Thanksgiving Day amid an argument about NFL players kneeling during the national anthem.

Jorge Luis Valencia-Lamadri, 51, was charged with aggravated assault for shooting his 21-year-old son, Esteban Marley Valencia, after a physical altercation broke out between Esteban Valencia and his older brother, Felipe Miguel Valencia, over the national anthem protests.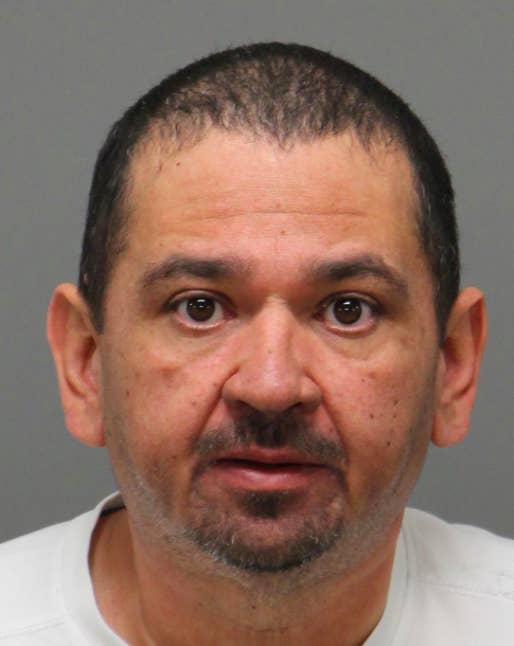 Lamadri told authorities that his family had sat down for Thanksgiving dinner at their home in Cary, North Carolina, when both his sons began arguing about NFL athletes taking a knee to protest racial injustice during the national anthem, according to search warrants obtained by CBS17.
(The Wake County court did not respond to BuzzFeed News' request for the warrants. Some outlets, including the Associated Press, spelled the man's name as Lamadrid, but the jail record seen by BuzzFeed News spelled it as Lamadri.)
Lamadri told police that he was unable to keep them from fighting and asked Esteban Valencia to leave the house. Valencia — who had allegedly been drinking heavily throughout the day — refused, prompting his father to retrieve his shotgun, according to the warrants.
However, Valencia continued to argue with his father, who resorted to putting his son's bags outside the house on the back porch. Valencia's older brother, Felipe, then threw Valencia's bags off the back porch, the warrants said.
In retaliation, Valencia began throwing patio furniture and other items into the backyard and at his father, family members told police, CBS17 reported.
Lamadri told authorities that Valencia threw a water bottle at him, which hit him in the face and caused him to fire his shotgun.
Valencia was hit in the hand and leg but suffered non–life-threatening injures, CBS17 reported.
Lamadri was arrested and charged by the Cary Police Department, according to a police incident report seen by BuzzFeed News.
He was released from the Wake County jail on Saturday after posting a $50,000 bond, the News & Observer reported. A lawyer for Lamadri could not be immediately located.