Jason Triplett, a 37-year-old attorney, thought his friends would get a good laugh if he dressed like Queen Elsa from Frozen during Tuesday's blizzard in Boston.
Triplett told BuzzFeed News on Wednesday that he had bought the Elsa costume last year because he thought it would be hilarious to dress like the Disney character during a snowstorm.
With Tuesday's blizzard, he finally had the opportunity to dress like the icy queen of Arendelle.
"My friends got a real laugh out of it," Triplett said.
But when a police wagon got stuck outside the Gallows gastropub where Triplett and his friends were hanging out, the Disney heroine in him went out into the storm and single-handedly helped push the van out of the snow.
The act of bravery was caught on camera by Christopher Haynes, another patron at the bar. The video has since gone viral with more than 1.5 million views, with people hailing "Elsa" as a true queen.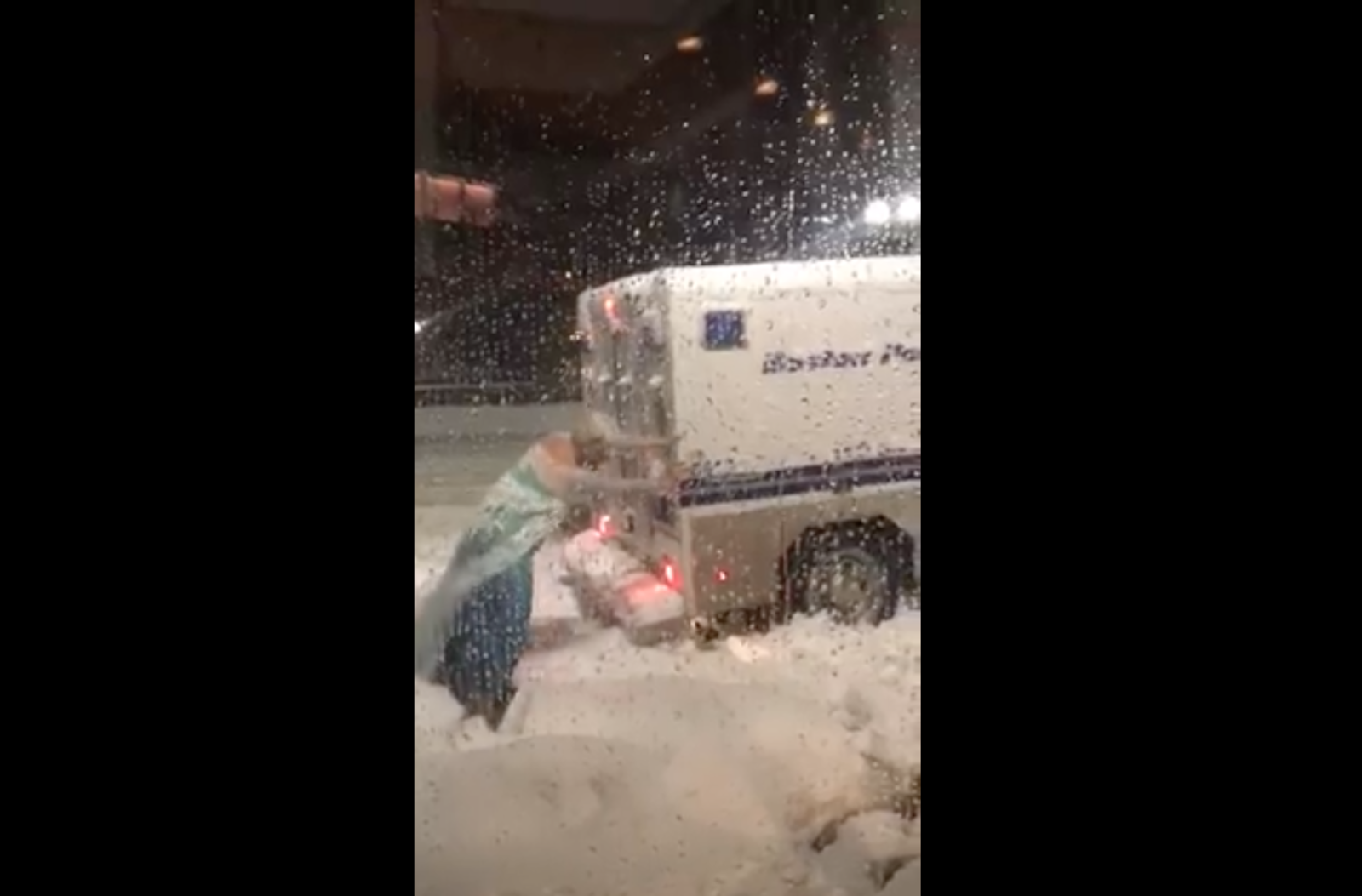 Triplett said that he sitting by the window of the Gallows having drinks with friends when a police officer came in and got an order to go.
After the officer got back into his wagon parked outside the bar, Triplett saw that his wheels were spinning out as the vehicle was stuck in a snow bank.
Triplett said that "for a laugh" he decided to go out and push the wagon out of the snow.
BuzzFeed News has reached out to the Boston Police Department for comment.
Triplett said he didn't care that nobody else came to help him and was happy that "people were really getting a kick out of it."
"I knew I could get that car out," he said.
Eventually, another man came outside to help, but seeing as how people were cheering Triplett on, the man told him, "I'm going to let you have your moment," Triplett said.
And he did.
People said Elsa's act embodied the true spirit of Boston.
Elsa was the beacon of light needed in a time of darkness.
"Only in Boston."
Triplett said he never expected to go this viral and said he wouldn't go on The Ellen DeGeneres Show unless Adam Rippon was there.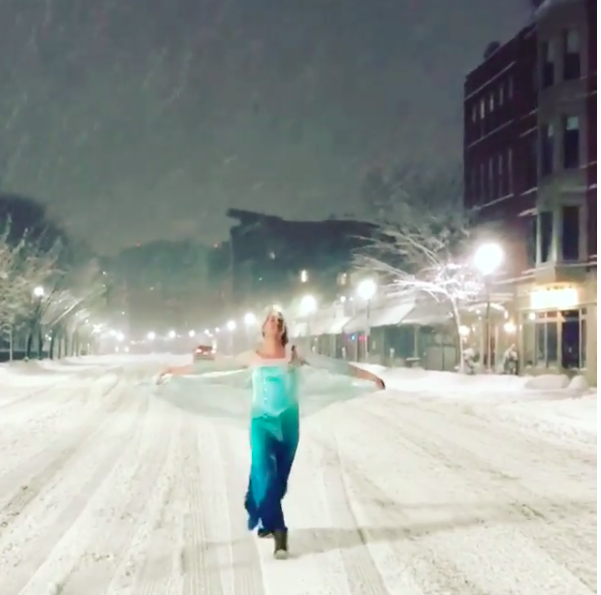 Triplett said he does have other costumes in his closet and has previously dressed up as a French maid and has worn a wedding dress for the Warrior Dash obstacle race.
Take a bow, queen.