Eagles of Death Metal returned to the Bataclan concert hall on Tuesday, less than a month after terrorists stormed the band's show in the Nov. 13 attacks in Paris that left 130 people dead.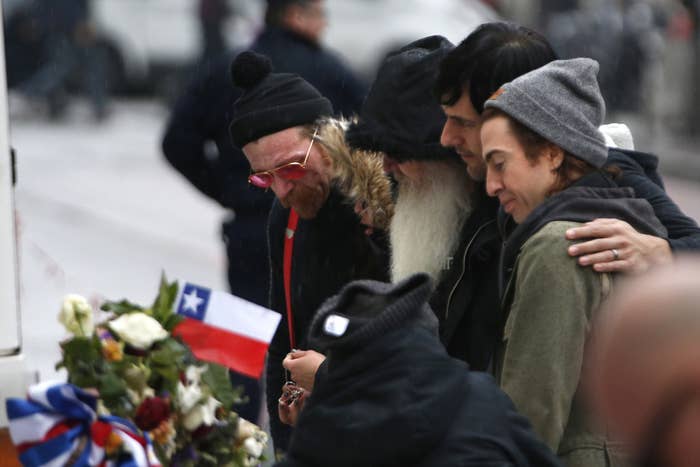 Some band members couldn't hold back their tears as they paid tribute to the victims of the attacks outside of the theater where 89 people were killed.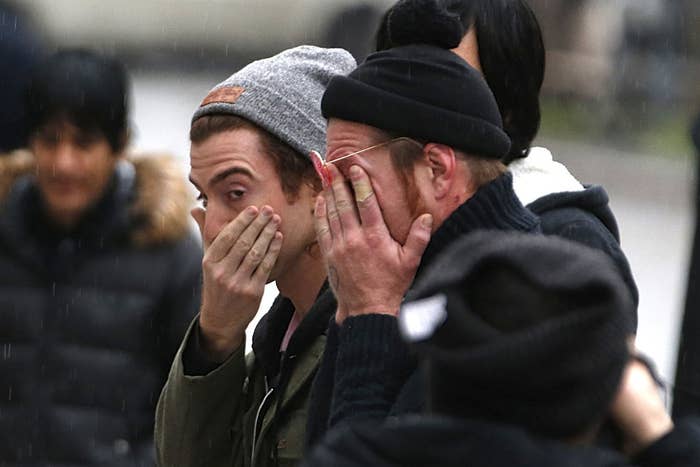 The American rock band made a defiant return to Paris on Monday, performing with U2 at their stadium concert. This was EODM's first performance since the attacks.
Band members on Tuesday left flowers at the makeshift memorial outside the Bataclan and read tributes left by hundreds of others at the venue.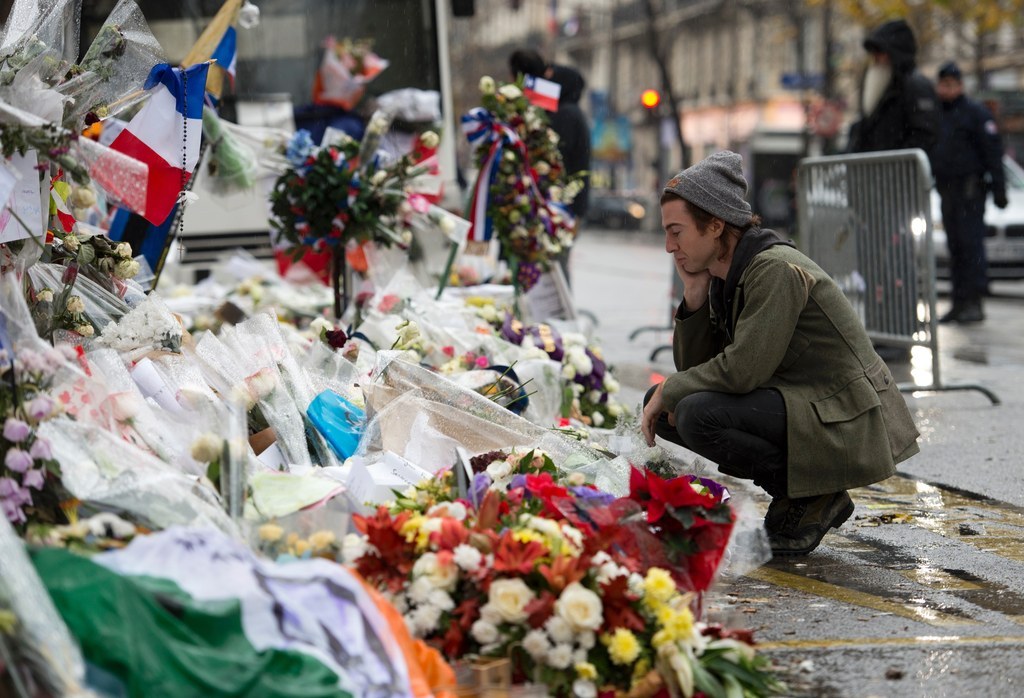 It was an emotional moment for the musicians, who survived the carnage after witnessing the gunmen "relentlessly shooting into the audience." The band's merchandise manager was among those killed in the attack.
It was especially overwhelming for frontman Jesse Hughes, who had come face to face with one of the shooters while searching for his girlfriend during the attack.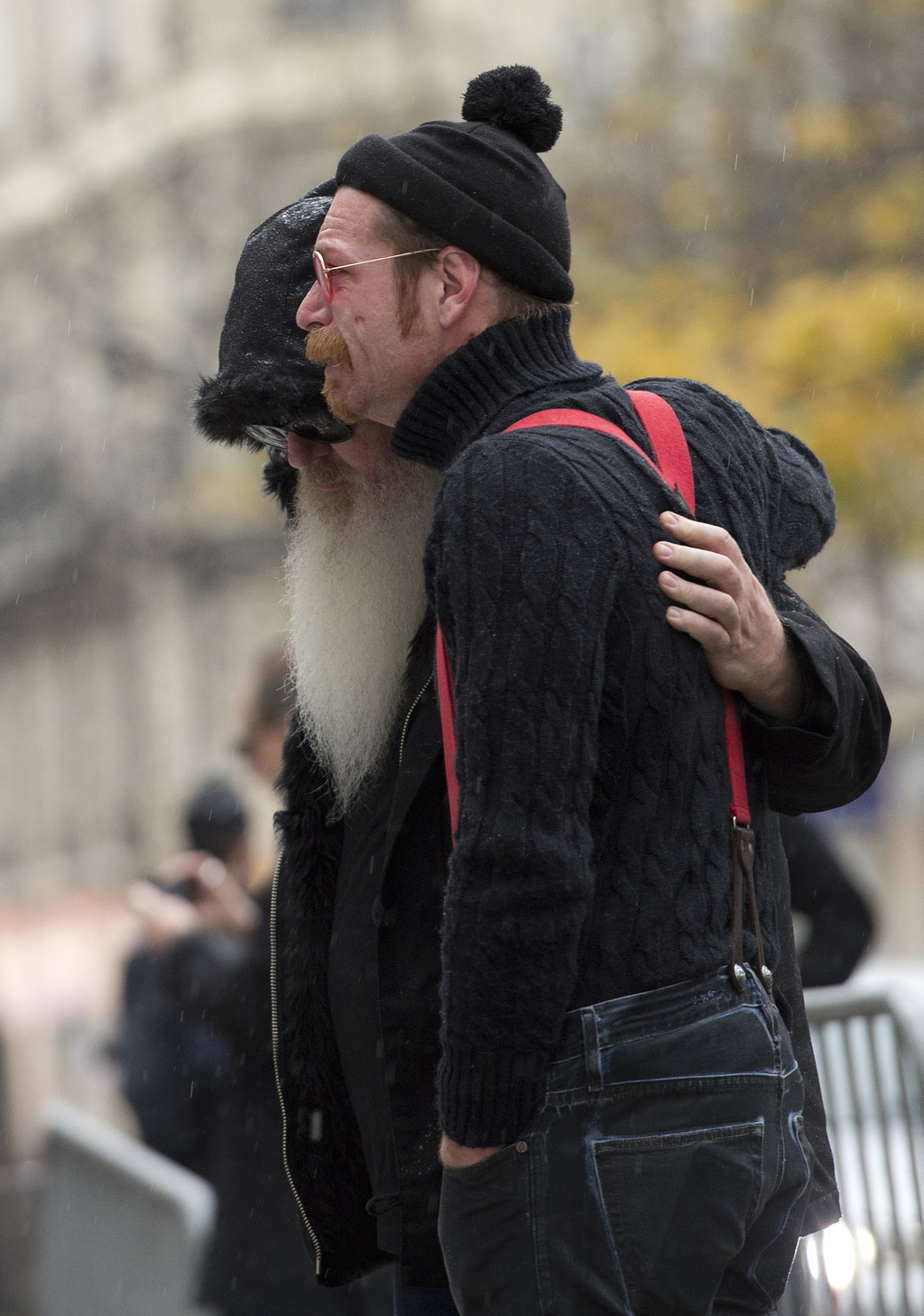 Hughes narrowly escaped the shooter but said he felt guilty about fleeing and leaving the other members of the band on stage.
In an interview with Vice, Hughes said, "I didn't want anything to have happened to them and I really need them to have gotten off the stage because I didn't see what happened when we got off."
When reporters at the scene asked Hughes to describe how he felt being back at the Bataclan, the singer could only shake his head.