Raw footage obtained by the Associated Press shows people stuck inside Brussels Airport and inside an underground train in the immediate aftermath of the deadly explosions in the city on Tuesday. WARNING: This video contains disturbing footage.
The video shows the scene at Brussels Airport — which was hit by two blasts — where some passengers can be heard screaming for help, while a man advises others to "stay down."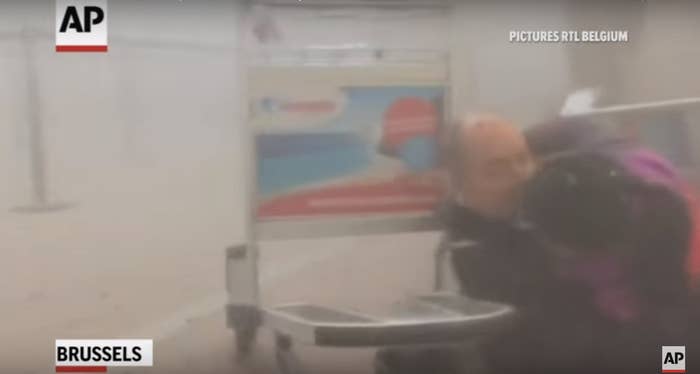 The footage also shows passengers helping others out of a train after the explosion at the Maelbeek metro station, where at least 20 are said to be dead.