Detroit is the largest city in U.S. history to file for bankruptcy. Once an industrial hub, Detroit is now seen as a model of urban decline.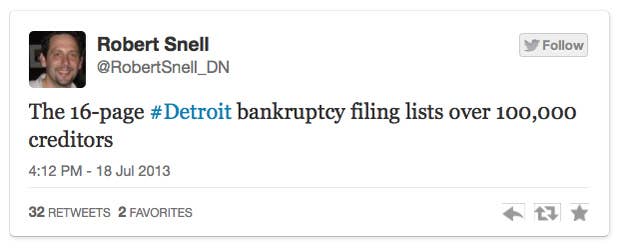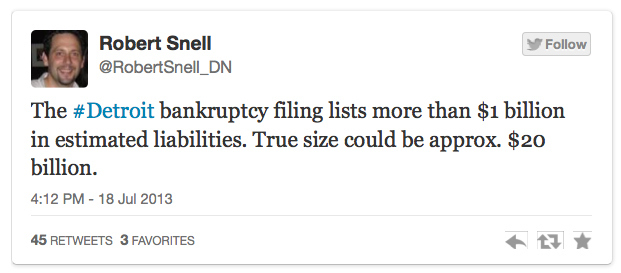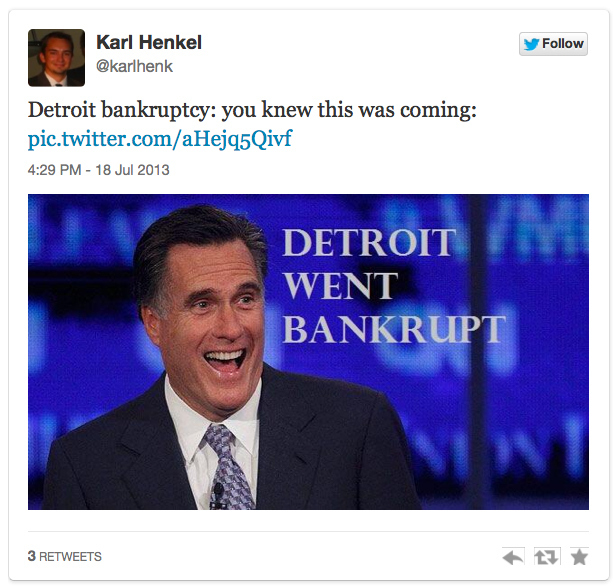 Michigan Gov. Rick Snyder said the bankruptcy could give Detroit a "fresh start without burdens of debt it cannot hope to fully pay."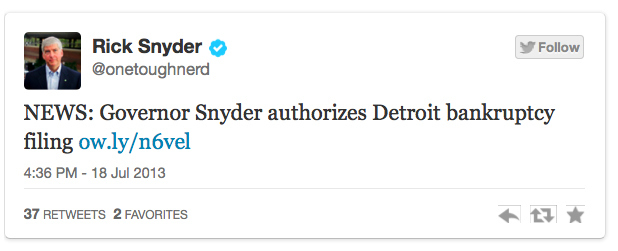 The debt could be $18 billion and even as much as $20 billion, according to Kevyn D. Orr, the emergency manager appointed by Snyder to resolve the city's financial problems, reports The New York Times.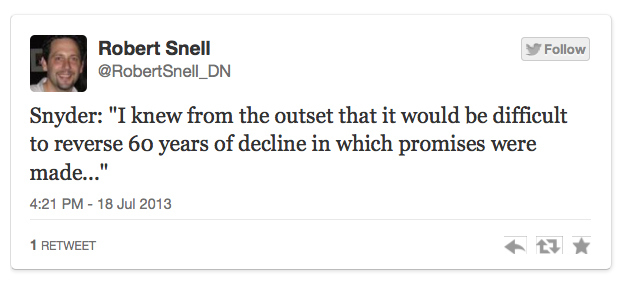 Detroit lost a quarter-million residents between 2000 and 2010. Much of the middle-class and scores of businesses also have fled Detroit, taking their tax dollars with them.
Snyder laid out the reasons why Detroit needed to file for bankruptcy:
Unemployment
Crime
Tax rates
Abandoned structures
The filing begins a 30- to 90-day period that will determine whether the city is eligible for Chapter 9 protection and define how many claimants might compete for the limited settlement resources that Detroit has to offer. The bankruptcy petition would seek protection from creditors and unions who are renegotiating $18.5 billion in debt and other liabilities.
General Motors issued a statement Thursday expressing support for the decision:
"GM is proud to call Detroit home and today's bankruptcy declaration is a day that we and others hoped would not come," the statement said.
"We believe, however, that today also can mark a clean start for the city."
Detroit Mayor, Dave Bing, reacted to the bankruptcy filing at a press conference. He said, "This is a very difficult day for me as I'm sure it is for a lot of our citizens here in Detroit."
According to Reuters, President Barack Obama and his senior executives are monitoring the situation closely.