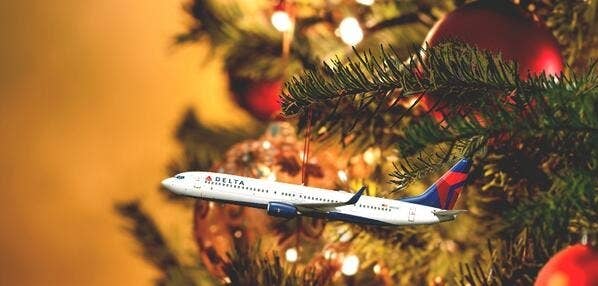 Because of a technical glitch, Delta air fares on its website and other booking sites plunged to as low as $25 for cross-country flights from around 10 a.m. to noon ET on Thursday, Dec. 26.
Delta said it would honor the "mistake fares." In a statement to ABC News, Delta said:
"For a portion of the morning today, some prices on delta.com and other booking channels were incorrectly displayed, resulting in lower than usual fares for customers. The situation has been resolved, and the correct prices are being displayed. Delta will honor any fares purchased at the incorrect price."
People booked round-trip flights from Cincinnati to Minneapolis for $25 while a round-trip from New York To Los Angeles cost $58. People also booked tickets to Hawaii for as low as $68.
While Delta's own policy states that the company reserves the right to cancel ticket purchases and refund or reissue the correct ticket in cases of "erroneous fares," new Department of Transportation regulations require airlines to honor any fares offered.
Twitter users posted screenshots of the super low mistake fares.


Others celebrated their slightly delayed Christmas miracle.