Two day care workers in Missouri were charged with child abuse on Thursday after surveillance videos showed them injuring young children in their care.

Wilma Brown, 27, was charged after a video showed her throwing a 3-year-old girl into furniture at the Brighter Day Care and Preschool in Pine Lawn on Feb. 1.
An attorney for the victim's family provided a copy of the video to BuzzFeed News.

The little girl — who is not being identified — suffered from a serious head injury, the North County Police Cooperative said in a Facebook post.
The girl had to be hospitalized after her injury got infected, according to the family's attorney, Jennifer Hansen.
The child also had facial swelling and needed stitches for a deep gash on her forehead, Hansen told BuzzFeed News on Friday. The incident has "emotionally taken a toll on her," she added.
Ariana Silver, another employee at the day care, was also charged with child abuse in relation to a separate incident on Feb. 4 in which a 4-year-old child under her care was injured, police said. That incident was also captured on video but the footage has not been released. Police did not provide additional details about the incident.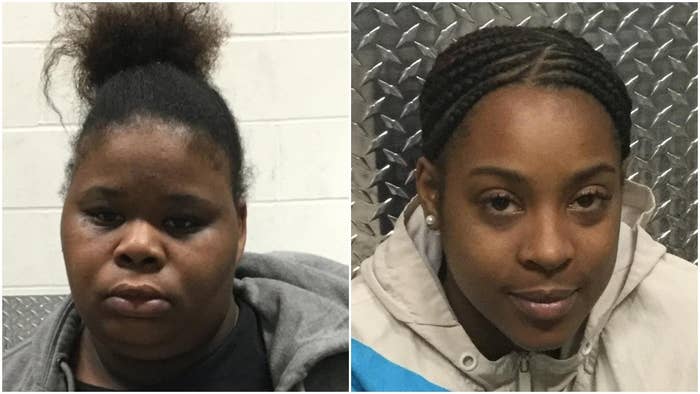 Hansen said that the family could not speculate why Brown would hurt the child, who appeared to be "calm and contained" in the minutes leading up to the incident. "It's such a terrible thing to do to a child," Hansen said.
In the day care's "unintentional injury form" provided to BuzzFeed News, Brown wrote that the child had "bumped her head" when she fell on a carpet on Feb. 1.
Brown's alleged actions only came to light five days after the incident, when the girl's parents asked to review surveillance footage at the day care.
The little girl had been going to the Brighter Day Care and Preschool every day for about a year.

Police arrested Brown on Friday after they found her hiding in a basement closet of an associate's apartment.

Silver was taken into custody at the St. Louis County Intake Center on Thursday and is being held on a $50,000 cash-only bond, police said.

"The family is pleased to learn that charges have been filed against Wilma Brown for hurting their little girl," Hansen said in a statement. "They remain hopeful that the state will be equally diligent in pursuing accountability for the day care and its owner."
The girl's family has requested the Missouri Department of Social Services to investigate Brighter Day Care and Preschool.
A spokesperson for the department did not comment on the case, citing state law that says that information relating to specific child abuse and neglect investigations is closed and confidential.

She also directed BuzzFeed News to Missouri Gov. Mike Parson's statement, in which called the videos "horrifying" and said that Brown had been fired from the day care center.
"After seeing this horrific video and videos from multiple cases in recent weeks, I am committed to doing everything I can to protect our children and grandchildren," Parson said. "The day care worker has been terminated from her position, but we can't stop there. I am pulling together assets and our state directors to explore what more the State of Missouri can do in the future to ensure safe child care for every Missouri child, and we will be making an announcement in the near future," the statement said.