Fired Taco Bell Manager Charged In Videotaped Attack On Uber Driver
Benjamin Golden, who was charged with assault and battery for the attack on a California Uber driver, said Thursday that he wants to apologize to the driver.
A Taco Bell corporate manager was charged Tuesday after a dashboard camera allegedly captured him attacking an Uber driver last week in Costa Mesa, California.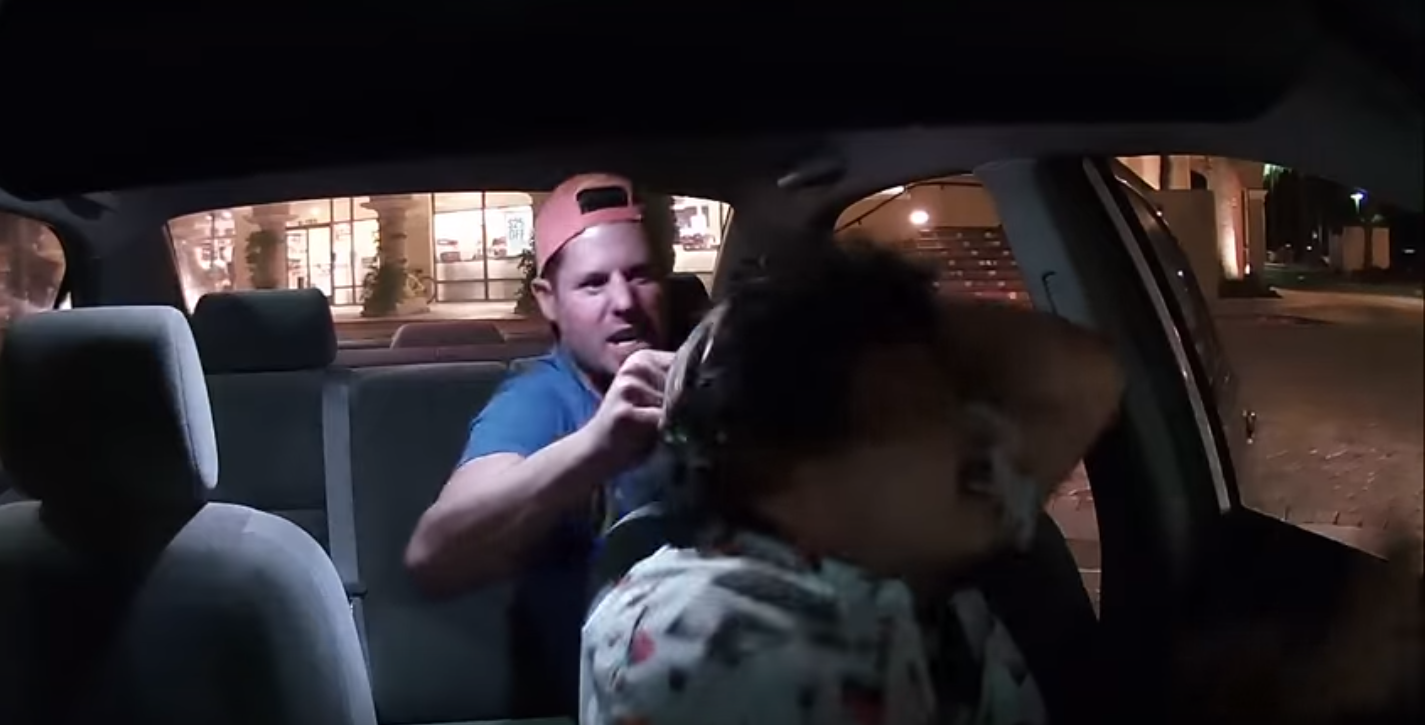 Uber driver Edward Caban told CBS News the passenger, identified as 32-year-old Benjamin Golden, appeared to be intoxicated and refused to give him clear directions before the assault took place.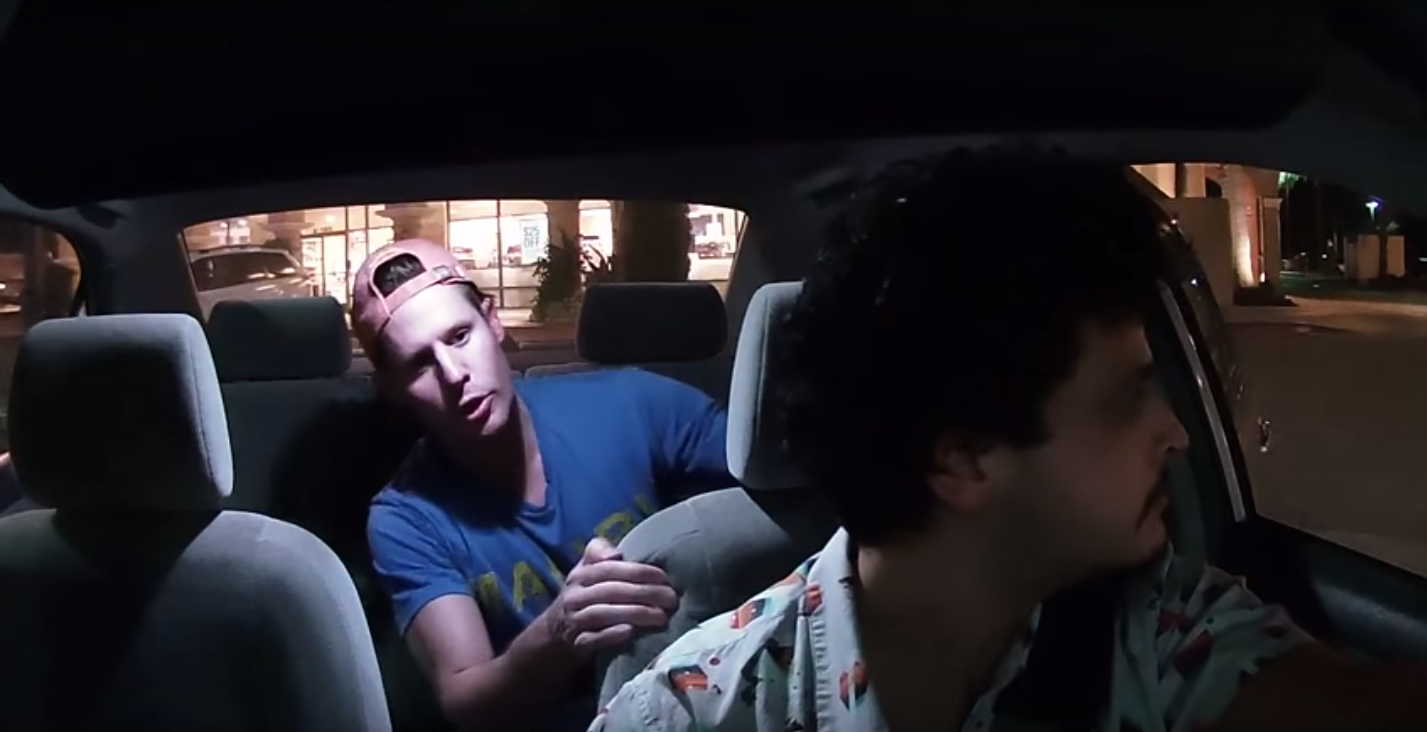 In the video, Caban is heard telling the passenger, "Dude, you gotta give me directions." The passenger responds, "Why do I have to give you directions? I put my address in the phone" to which Caban says, "No you didn't. You refused to."

The passenger, who is seen in the footage falling over in his seat, tells Caban, "You better turn your ass around."
Caban soon stops the car and tells the passenger, "Alright man, I gotta kick you out...you're too drunk to give me directions."
The passenger replies, "I'm not too drunk. I'm giving you directions right now."
After Caban says he has already ended the trip, the two get into an argument. Caban repeatedly asking the passenger to get out of the car, and the passenger insists that he was giving directions.
Caban eventually warns the passenger that he will call police if he doesn't get out of the car. The passenger is then seen attacking him.
The footage shows the passenger pummeling Caban and pulling his hair while yelling, "You fucking bitch."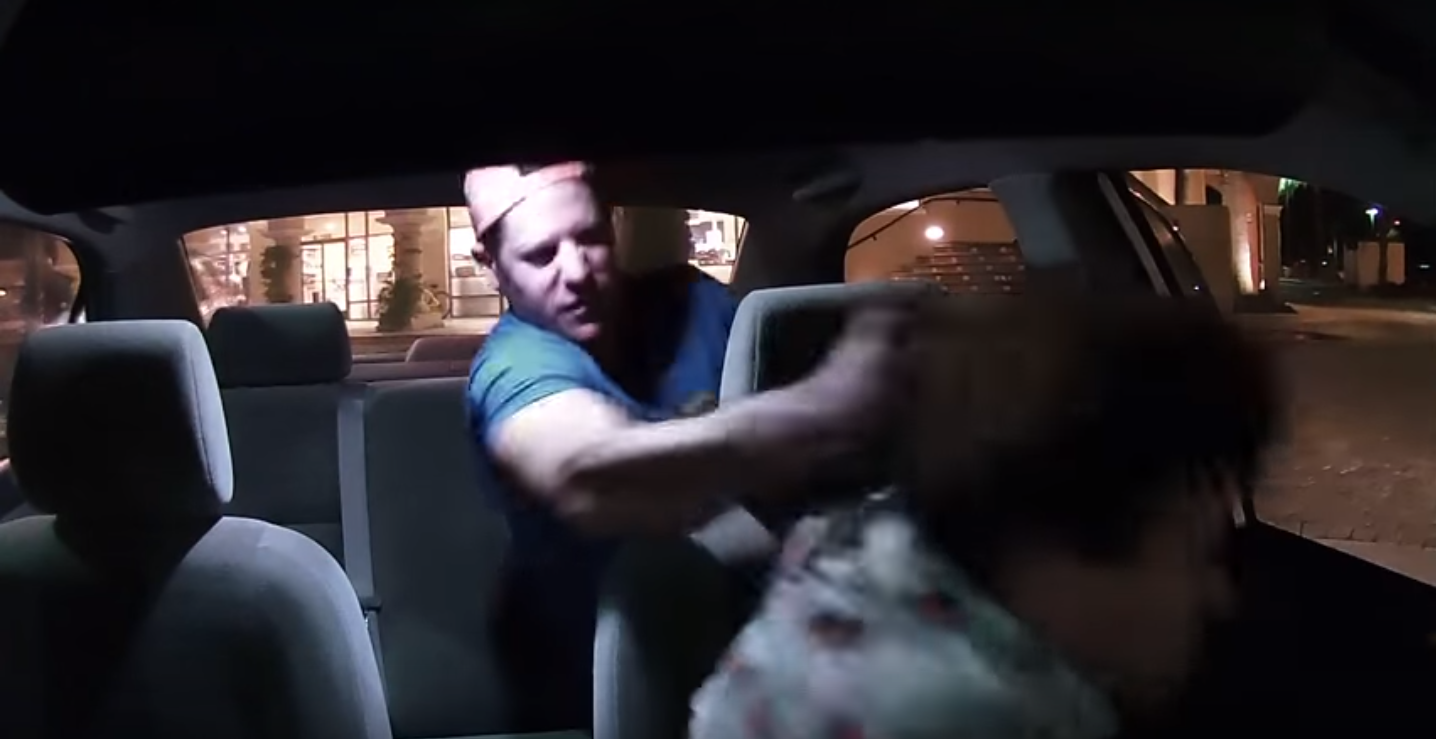 Caban then pepper sprays the passenger, who gets out and walks away. Caban is heard yelling after him, "You got maced motherfucker."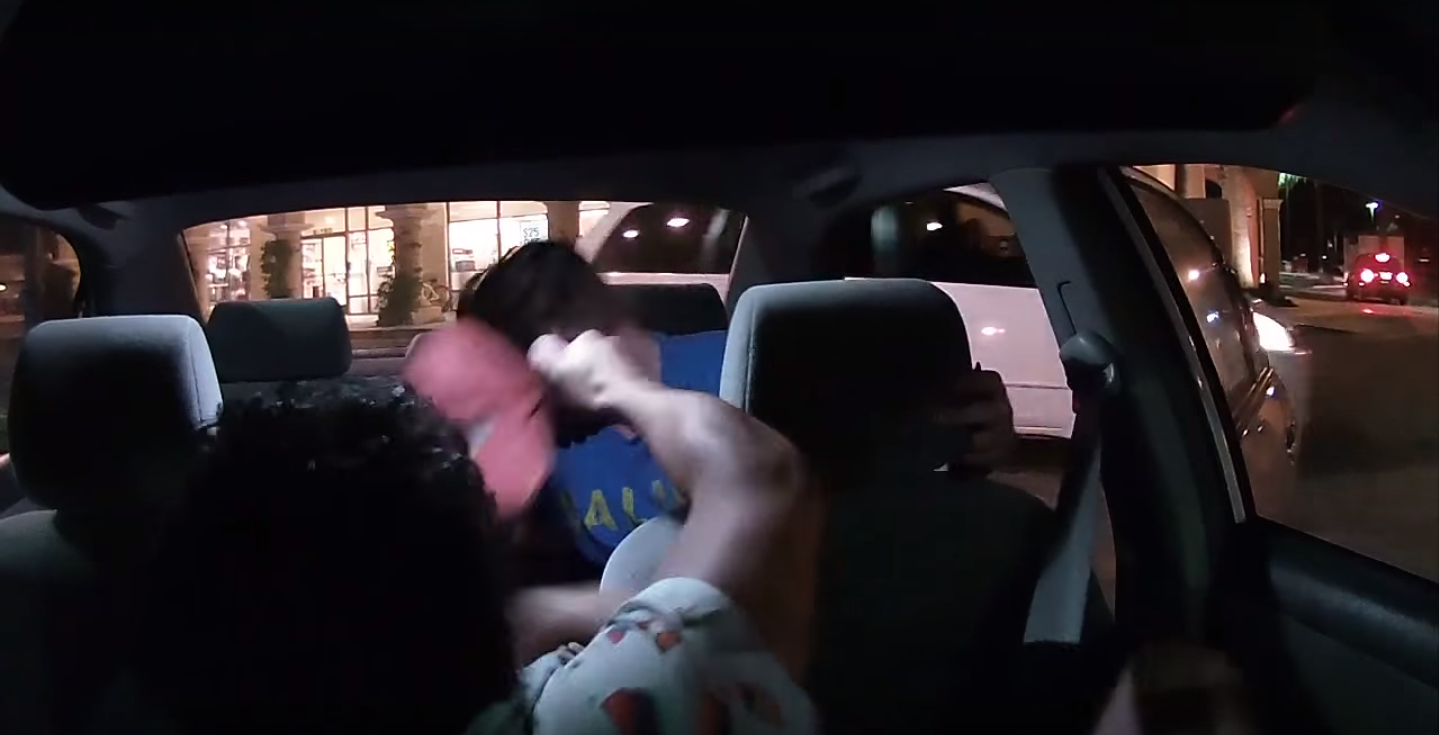 Golden, a corporate manager for Taco Bell, was arrested and charged in connection with the assault.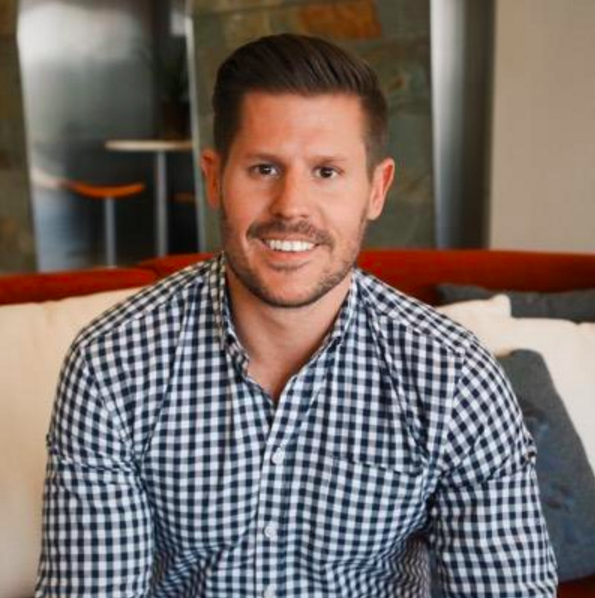 Golden, of Newport Beach, faces four misdemeanor counts, including assault on a public transportation property, battery on a public transit employee with injury, assault, and battery.
If convicted, Golden faces a maximum sentence of one year in jail and a $10,000 fine. Prosecutors will be requesting he be held on $20,000 bail at his arraignment, the Orange County district attorney's office said.
Golden's Twitter profile, which is now deleted, describes him as "Sushi lover. Bourbon drinker."

Golden was released from jail with a written promise to appear in court, the Los Angeles Times reported. Police said they were reviewing the incident and planned to submit charges to the Orange County district attorney's office later this week.
In a statement Monday, Taco Bell said Golden "can no longer work for us," according to the Los Angeles Times.
"Given the behavior of the individual, it is clear he can no longer work for us. We have also offered and encouraged him to seek professional help," the company said in the statement.
On Thursday, Golden told CBS News he wants to meet Caban to apologize.
"I've worked so hard and I've tried so hard and I had a stupid night and it's my fault and I've thrown everything away, you know," Golden told CBS News. "I'm going to make it right, and I think that's the only thing I can do."

"I don't feel safe driving for Uber anymore," Caban told CBS News.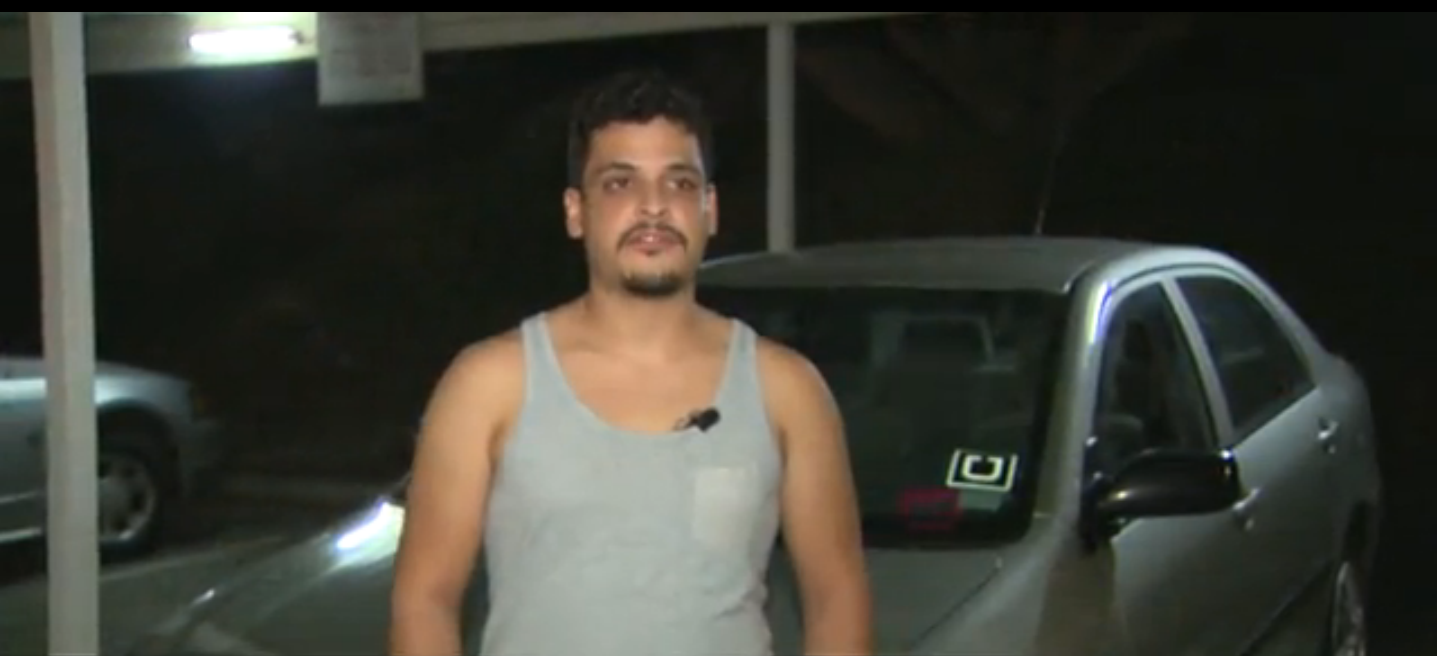 Caban said he has faced unruly passengers before and recorded the video to show other drivers what happened.
Kayla Whaling, an Uber spokesman, told BuzzFeed News the company was in contact with Caban and is "thankful that he's OK."
She said that Golden was banned from using the platform.
Whaling said she was not aware if Caban had quit the service but said Uber had offered him money to clean the pepper spray from his car.
According to Whaling, Uber drivers and riders are educated on how to be safe, but she could not say whether drivers were advised to carry pepper spray.
She said drivers were instructed to contact the police immediately if they felt unsafe, which is what Caban did. The Costa Mesa police didn't return a call for information from BuzzFeed News.