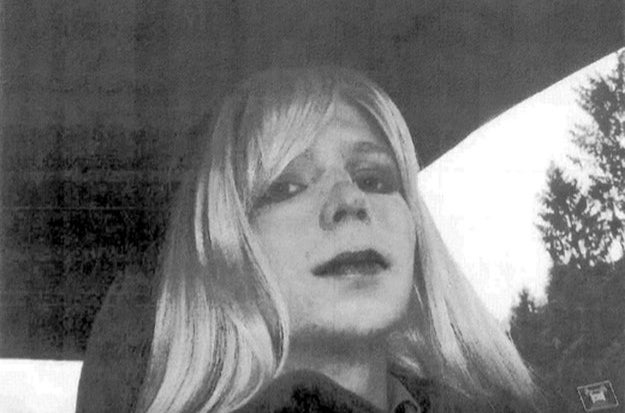 In her first post for Medium, Chelsea Manning wrote on the challenges she faced in transitioning while serving a 35-year sentence in a military prison.
Manning, formerly known as Bradley, was sentenced in 2013 for leaking thousands of government documents to WikiLeaks while serving in the Army. She publicly identified herself as female after her sentencing hearing.
In the post published on Wednesday, Manning wrote about how she almost gave up when she was forced to keep her very short, in accordance with military standards.
She wrote that on Sept. 18 she decided to "give up on everything and everyone: my family, my friends, my supporters, my court-martial appeal, and my other legal battles — even my articles for the Guardian and my Medium debut. Basically, I nearly surrendered."
"You see, that evening I found out that the military was going to force me to keep my hair cut very short, to the 'male' hair standard," Manning wrote.
Manning, who is documenting her experience of transitioning in the military prison, had sued the federal government after the Army refused to grant her request of hormone therapy.
"I felt sick," Manning wrote, describing how she cried for hours after being told she had to cut her hair short. "I felt sad. I felt gross — like Frankenstein's monster wandering around the countryside avoiding angry mobs with torches and pitch forks.
"After five years — and more — of fighting for survival, I had to fight even more. I was out of energy."
While the Army has given Manning access to hormones, makeup and women's underwear, she is not allowed to grow her hair out.
Manning said that she found her "second wind" after speaking to her ACLU lawyer who is helping her challenge the military's hair policy, which she said "makes and treats me like a monster."
"I can make it just a little longer," Manning wrote. "I just hope it's not too much longer."