Charges Of Sexual Abuse Against Rachel Dolezal's Brother Dismissed
The charges against Joshua Dolezal of sexually assaulting his adopted sister were dismissed, his wife confirmed to BuzzFeed News. "His sisters' lies have hurt an innocent man," she said.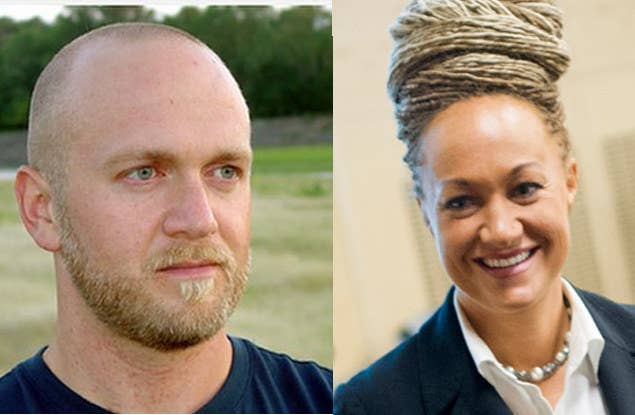 A Colorado court on Monday dismissed all charges of sexual abuse against Rachel Dolezal's biological brother, Joshua Dolezal, his wife confirmed to BuzzFeed News.
Rachel Dolezal, who resigned as the president of NAACP's Spokane chapter in June after her parents revealed she was a white woman pretending to be African American, was at the center of the criminal case against Joshua.
A writer and associate professor of English at Central College in Iowa, Joshua Dolezal was charged in Colorado in 2013 with four felony counts of sexual abuse of a minor in the Dolezal home between 2001 and 2002.
The alleged victim, a black woman who was a minor at the time, is a Dolezal family member, according to court documents.
A spokesperson for the Colorado Fifth Judicial District Attorney's Office confirmed the case against Joshua Dolezal was dismissed on Monday, but could not provide further details.
In a statement to BuzzFeed News on Tuesday, Joshua Dolezal's wife, Amy Palanjian, said the allegations against her husband were "completely false" and called him "a wonderful father, a loving husband, a dedicated professor, and the most honest man I know."
Joshua Dolezal said in a statement: "My family and I are grateful that these false allegations have been dismissed and that justice has prevailed."
Joshua and Rachel's parents, Ruthanne and Larry Dolezal had implied in interviews that Rachel was involved in criminal action against Joshua. They confirmed to BuzzFeed News in June that their adopted daughter Esther had made the criminal complaints, but said the allegations were "absolutely untrue."
Ezra Dolezal, Rachel's adopted brother told BuzzFeed News in June, that Rachel was instrumental in the filing of a legal action against a family member.
Palanjian said her sisters-in-law were to blame for hurting her husband's reputation. "His sisters' lies have hurt an innocent man and his family, and they do a disservice to all true victims of sexual abuse," she said.
When she burst onto the national stage after her race was revealed, Rachel Dolezal had indicated that her parents' revelations were made amid an ongoing legal dispute involving her brother and her adopted sister.
According to an affidavit prepared by Clear Creek County Sheriff's Office Detective Al Billinger, the alleged victim told police Joshua Dolezal repeatedly made her touch his penis and perform oral sex on him. He allegedly threatened his victim with harm if she spoke out.
"J. Dolezal would follow [redacted] into bathroom and would make [redacted] undress and would touch [redacted] and [redacted] area on [redacted] skin. This happened over 20 times," according to the affidavit.
The affidavit also said the victim told her adoptive mother, who did not believe her "lies" and that "that Joshua Dolezal had victimized [redacted] older sister" — a possible reference to Rachel.