This is Leah Paske, from Florida, with her son, Bo.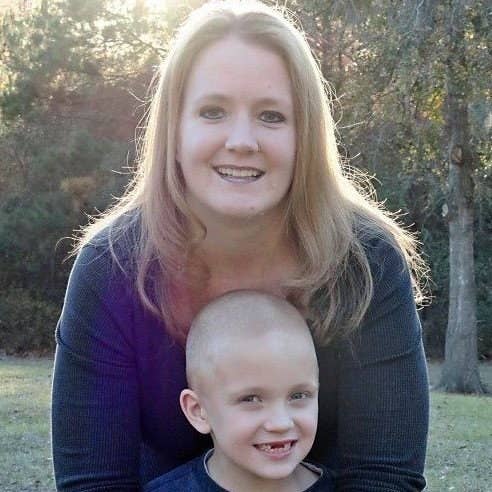 On Tuesday, Paske shared an incredibly touching photo on Facebook showing Travis Rudolph, a Florida State University football player, sharing lunch with Bo — who is autistic — at Bo's school.
Paske said that every day she asks Bo who he ate lunch with at school. "Sometimes the answer is a classmate, but most days it's nobody. Those are the days I feel sad for him, but he doesn't seem to mind," she said.
So when a friend sent Paske the photo, saying, "Travis Rudolph is eating lunch with your son," Paske, who only then learned that Rudolph was an FSU football player, said, "I had tears streaming down my face."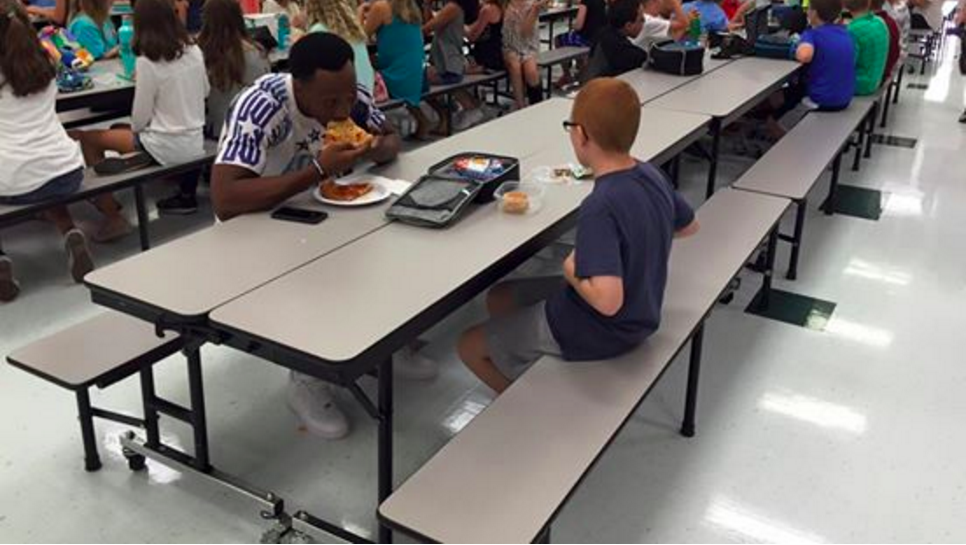 Rudolph, a wide receiver for the team, who was visiting Bo's middle school with other FSU players, said, "Towards the end, I saw him. He was sitting by himself, so I got some pizza and asked him if I can sit down with him. He said, 'Sure, why not?' and we went from there."
"He told me his name was Bo, how much he loves Florida State," Rudolph said.
One of the first questions Bo asked Rudolph was whether he was in the NFL. "I said, 'Not yet,'" Rudolph said.
He said that when he sat with Bo he didn't know he was autistic.
"To find out was just heartbreaking that he's in that situation, but I'm praying for him," Rudolph said. "I fee like he's a great kid overall."
"I'm not sure what exactly made this incredibly kind man share a lunch table with my son, but I'm happy to say that it will not soon be forgotten," Paske said. "This is one day I didn't have to worry if my sweet boy ate lunch alone, because he sat across from someone who is a hero in many eyes."
Paske's post, which has been shared by more than 8,000 people, had many in tears.

Rudolph's fans loved him even more for his kind gesture.
And the football player earned lifelong fans in Paske and her son. "Travis Rudolph thank you so much, you made this momma exceedingly happy, and have made us fans for life!" Paske said.