And while there are definitely photos of the pair smiling at each other...
One picture in particular is doing the rounds.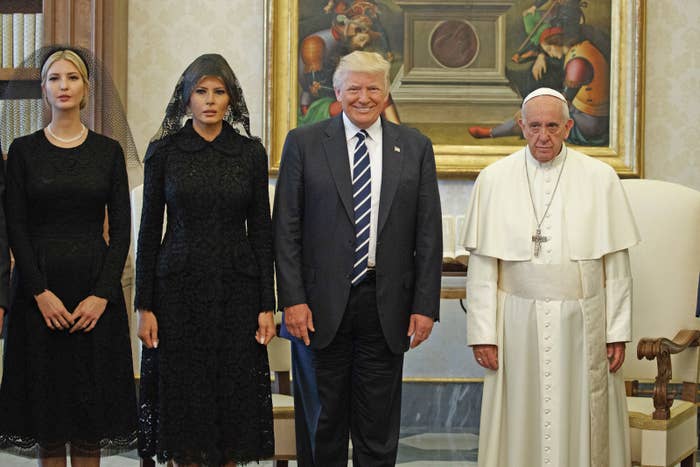 Can you guess why??
On the third day, the internet created memes. And it was very good.
People said the photo looked straight out of a scene from The Godfather Part III...
And the new Star Wars movie...
Even The Omen kid fit right in.
Some set it to the Addams Family theme song.
There was naturally a Young Pope reference.
The photo was the gift that kept on giving.
The pope's expression was a sight to behold.
"My mood is the pope."
Some people totally related to the tiny guy in the painting behind the pope.
They wondered why President Trump was the only guy who looked happy to be there.
Some people defended Trump by showing photos of a sullen-looking pope with Obama.
But the memes were unstoppable.
There were plenty of funeral jokes based on Ivanka and Melania's clothing.
And even though both of them were just following the Vatican tradition of women wearing formal black clothing and veils to meet the pope...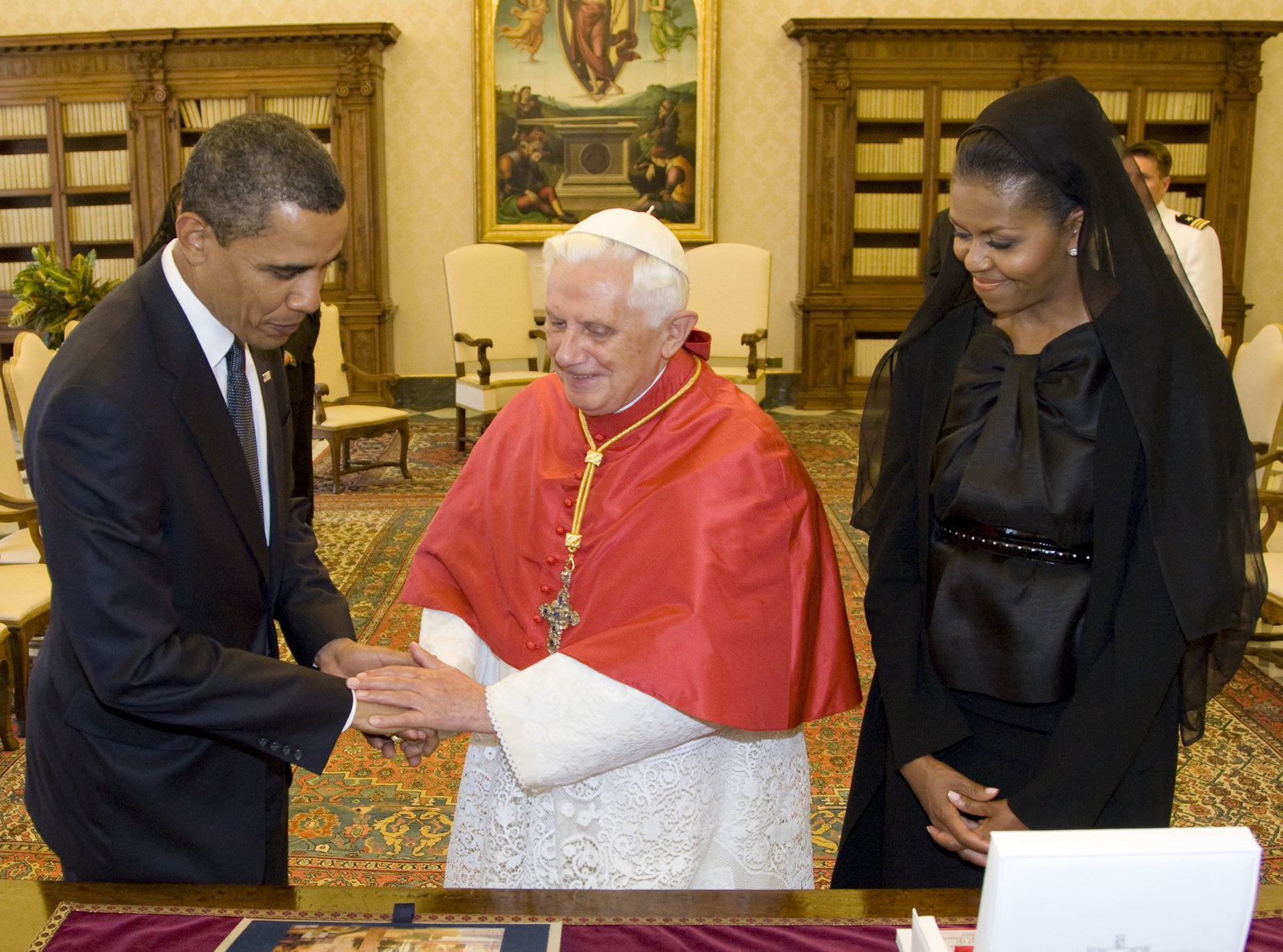 ...their particularly somber expressions in the photo made them the perfect guests at famous funerals.
RIP Richard Gilmore.
"At the funeral for Social Security and Medicare," one person said.
We're all going to hell, basically.