Barneys Agrees To Pay $525,000 To Settle Racial Profiling Claims
A lawsuit filed last year charged the luxury clothing store had unfair security policies that targeted minority customers. The agreement follows a nine-month investigation by the New York Attorney General.
Barneys New York agreed to pay $525,000 to settle claims that the company targeted minority customers for surveillance, Reuters reported.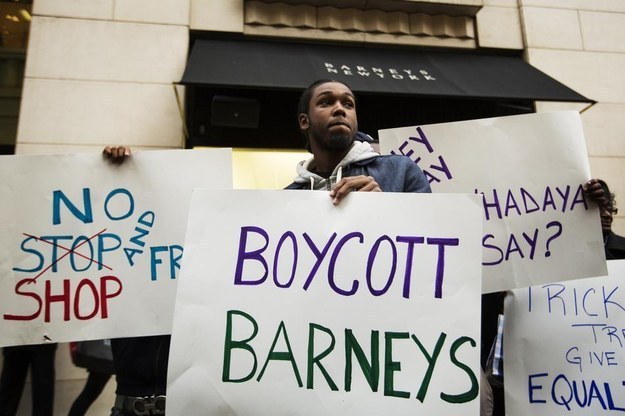 The New York Attorney General's office launched a nine-month investigation into the luxury store's practices following complaints by two black Barneys customers who said they were falsely accused of credit card fraud by the store last year.
The charges sparked protests and calls to boycott the 90-year-old luxury clothing company.
A lawsuit against Barneys and the NYPD, filed by 19-year-old Trayon Christian, a college student from Queens, N.Y., claimed that he was arrested by undercover police officers after buying a $350 Salvatore Ferragamo belt at Barneys in Manhattan. The officers reportedly asked Christian "how a young black man such as himself could afford to purchase such an expensive belt."
Kayla Phillips, 21, also sued the NYPD saying that after purchasing a $2,500 Céline handbag from the store, she was "attacked" by four undercover police officers who questioned her about her purchase and how she was able to afford it.
Both customers believed that Barneys store clerks fed the information to police officers.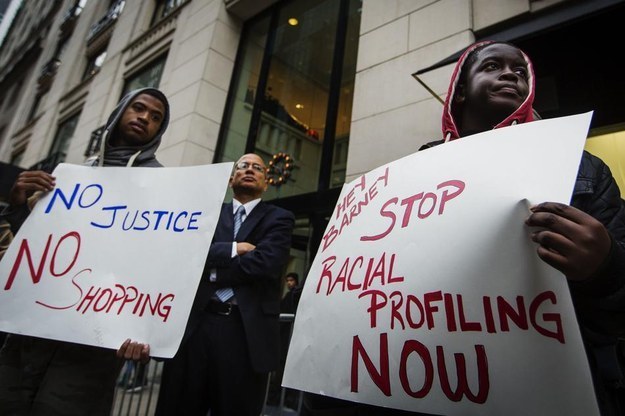 Some of the complaints from customers and former Barneys employees reviewed by the AG's office alleged that:
Door guards identified minority customers exclusively as warranting surveillance.

In-store detectives followed minority customers, even when the customers had been identified by sales associates as clients and frequent patrons of the store.

In-store detectives disproportionately asked sales associates to reprint receipts after minority customers made purchases in order to confirm the purchases were legitimate.

In-store detectives disproportionately called sales associates who handled and completed minority customers' transactions in order to investigate the customers' credit card use.

Some sales associates avoided serving minority customers so they would not be contacted by loss-prevention employees seeking to investigate the use of credit cards by minority customers.
According to the AG's investigation, Barneys records showed "a disproportionate number of African-American and Latino customers being detained for alleged shoplifting or credit card fraud."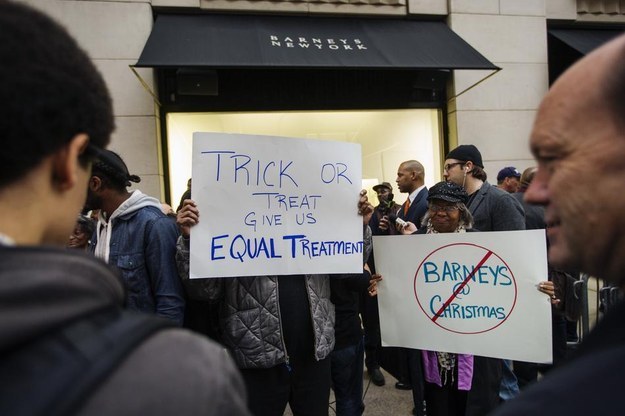 The AG's office concluded that Barneys did not have "comprehensive written policies regarding racial profiling; use of objective, race-neutral criteria for investigating potential shoplifting and/or credit card fraud; use of excessive force and handcuffs, or treatment of detainees."
According to the terms of the agreement, Barney will have to hire an anti-profiling consultant and conduct anti-profiling training for its employees.
"Profiling and racial discrimination remain a problem in our state, but not one we are willing to accept," Attorney General Schneiderman said in a statement.
After a petition called on Jay Z to end his collaboration with Barneys last year, the entertainer said he would move forward with the launch of his collection at the store.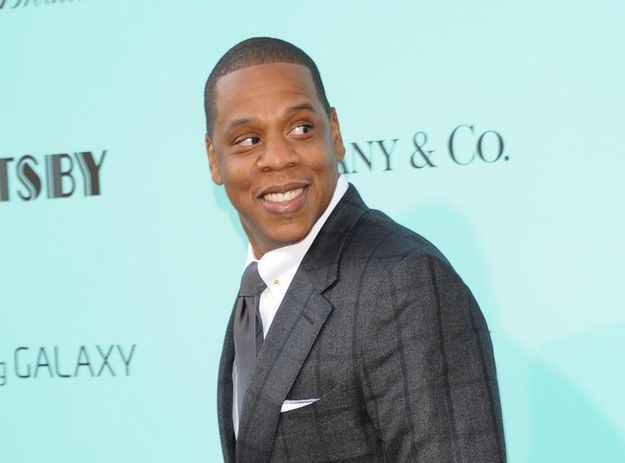 From Jay Z's statement posted on his website in November:
"While I await the findings of the Attorney General's Office, I have agreed to move forward with the launch of BNY SCC collection under the condition that I have a leadership role and seat on a council specifically convened to deal with the issue of racial profiling. I am in a unique position to use my voice to affect change to this disturbing issue."
Jay Z's representatives did not immediately return BuzzFeed's request for a response regarding the settlement.