An Australian woman who taught yoga and meditation was fatally shot in Minneapolis on Saturday by a police officer who did not have his body camera turned on, authorities said.
The woman shot by police, authorities said, was the same person who called officers about a possible sexual assault near her house.

The woman was identified by the Hennepin County Medical Examiner's Office as 40-year-old Justine Ruszczyk, who went by Justine Damond, according to her website.
On Tuesday, the Minnesota Department of Public Safety Bureau of Criminal Apprehension said one of the officers who responded to the call "was startled by a loud sound near the squad." Officer Mohamed Noor, who was sitting in the passenger's seat of the patrol car, fired his gun through the driver's window and fatally wounded Damond.
The officers then got out of the patrol car to provide medical attention to Damond, the agency said in a statement. The details released Tuesday were the first pieces of information released by the agency, which is investigating the shooting.
Dan Damond, a Minnesota resident and Damond's fiancé, said he and her family were devastated.
"Our hearts are broken and we are utterly devastated by the loss of Justine," he said at a news conference.
Dan Damond said that his fiancée called 911 on Saturday night "reporting what she believed was an active sexual assault occurring nearby."

"Sadly, her family and I have been provided with almost no additional information about what happened after police arrived," he said.
Authorities said two police officers responded to a 911 call of a possible assault just before 11:30 p.m. on Saturday night.

"At one point an officer fired their weapon, fatally striking a woman," Minneapolis police said in their initial press release.

The medical examiner's office said Monday that Damond "died of a gunshot wound of the abdomen" in an alleyway at 11:51 p.m. local time. The manner of death was a homicide, according to the medical examiner's report.
Police said that neither of the officers' body cameras were turned on at the time of the shooting. The squad camera also did not capture the incident, police said.

Investigators with the Minnesota Department of Public Safety Bureau of Criminal Apprehension said they are not aware of any video or audio that recorded the shooting.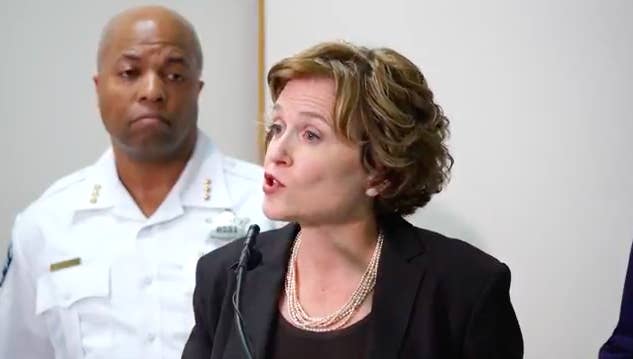 In a press conference Tuesday evening, Minneapolis Police Assistant Chief Medaria Arradondo said the department has begun an internal affairs review of use of force, as well as a look at the department's policy surrounding body cameras.
The city's Police Conduct Oversight Committee has also initiated an inquiry into the shooting, Arradondo said, but all of the city's investigations remain on hold until state investigators complete theirs.
Until then, city officials said they were limited in what information could be released to the public.
Still, Hodges said the city planned to release as much information as quickly as it could as long as it did not interfere with the state's inquiry into the shooting, a lesson she said that was learned because of previous officer-involved shootings.
"I learned a lot of lessons almost two years ago," Hodges said, referencing the shooting of 24-year-old Jamar Clark, who was killed by Minneapolis Police in 2015 and whose death sparked protests in the city.
In trying to release information to the public, the city attorney said, the city would release audio of the 911 call Damond made.
An audio recording of the police officers notifying a dispatcher of the shooting was released by media website Minnesota Police Clips. In the audio clip, the dispatcher is heard saying, "Female screaming behind the building."
A man, who appears to be one of the officers, then calmly says, "Shots fired... we got one down."

Later, one of the officers tells the dispatcher there is "no suspect at large."

Law enforcement did not respond to requests to confirm the authenticity of the audio recording, but the location of the shooting cited by the dispatcher and the officers in the audio clip matches the location listed in reports of the incident released by police and the medical examiner's office.
The Minnesota Department of Public Safety's Bureau of Criminal Apprehension is investigating the shooting and will provide more details once it has interviewed the two officers involved in the incident, authorities said on Monday. Both officers are on standard administrative leave, police said.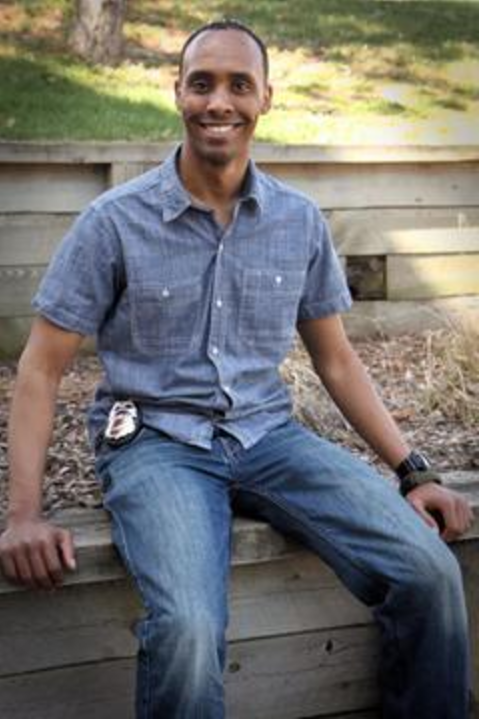 Noor was the officer who fired the weapon, his police union — the Minnesota Police and Peace Officers Association — confirmed to BuzzFeed News.

Noor has declined to be interviewed by state investigators looking into the shooting, the Minnesota Department of Public Safety Bureau of Criminal Apprehension said.

"Officer Noor's attorney did not provide clarification on when, if ever, an interview would be possible," the statement read.
Assistant Chief Arradondo and Mayor Hodges both said it was Noor's right not to speak to investigators, but Hodges said she hoped he would.
"I wish that he would because he has a story to tell that no one else can tell," she said.
Noor's attorney, Tom Plunkett, said the officer "extends his condolences to the family and anyone else who has been touched by this event."
"He takes their loss seriously and keeps them in his daily thoughts and prayers," Plunkett said in a statement to BuzzFeed News. "He came to the United States at a young age and is thankful to have had so many opportunities. He takes these events very seriously because, for him, being a police officer is a calling. He joined the police force to serve the community and to protect the people he serves. Officer Noor is a caring person with a family he loves and he empathizes with the loss others are experiencing."
Investigators identified Noor's partner at the time of the shooting as Officer Matthew Harrity, who had been with the department for one year. Harrity was interviewed by investigators Tuesday.
Noor joined the Minneapolis Police Department in March 2015 and was the first Somali-American police officer to be assigned to the 5th Precinct, according to a city council member's newsletter. Minneapolis Mayor Betsy Hodges had also acknowledged Noor's assignment to the 5th Precinct in a 2016 Facebook post, saying his arrival "has been highly celebrated, particularly in the Somali community in and around Karmel Mall."
Noor had two open complaints against him, one of which was closed in 2016 without disciplinary action, according to public records from the Office of Police Conduct Review. It is unclear what the nature of these complaints were. State law prohibits the release of open complaints or complaints closed without discipline, an OPCR official told BuzzFeed News.

Noor, along with two other law enforcement officials, was also sued in district court in June by Teresa Graham, a retired social worker, for allegedly violating her civil rights during an incident in May.
Graham alleged that Noor and the two other officers forced their way into her house, "violently and forcibly detained her," and transported her to a hospital against her will. According to the lawsuit, the law enforcement officials believed Graham was "in a mental health crisis" as she had repeatedly called 911.

No one answered a telephone number that appeared to belong to Noor.

Harrity has one open complaint against him in 2017, which has the same case number as one of Noor's complaints, according to city records.
Bruno did not respond to BuzzFeed News' request for comment.
"I have a lot of questions about why the body cameras weren't on," Mayor Hodges said at a news conference on Sunday, adding that she was "heartsick and deeply disturbed" by the shooting.
In a Facebook Live video on Sunday, Dan Damond's son, Zach, said, "My mom is dead because a police officer shot her for reasons I don't know and I demand answers."

The Star Tribune, citing sources with knowledge of the incident, first reported that Damond called 911 to report a possible assault in her alley and was in her pajamas talking to one of the officers on the driver's side of the squad car.

The officer in the passenger seat pulled his gun and shot Damond through the driver's side door, the sources told the Star Tribune. No weapon was found at the scene.

"It is difficult and challenging to have few facts at this point," Hodges said at the press conference. "We all want to know more. I want to know more," she said, calling on the BCA to share "as much information with all of us."

In a statement on Monday, Minneapolis Police Chief Janeé Harteau said this "is clearly a tragic death."

She acknowledged that people had "many questions" about the fatal shooting, and said that she has asked for the investigation to be "expedited to provide transparency and to answer as many questions as quickly as we can."
On Monday, Mayor Hodges also shared a statement saying she understood the frustrations of the community with the pace of information being released about the shooting. Her spokesperson said he was unable to confirm the officer's identity.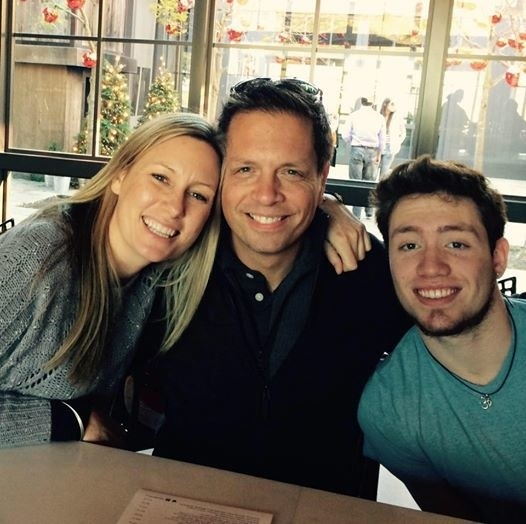 Damond's fiancé's son Zach said that she called the police when "she heard a sound in the alley."

"She thought something bad was happening and then next thing I know, they take my best friend's life," Zach said in the Facebook Live video. He described her as a "very passionate woman."

In another Facebook Live video, Zach accused the officers of "trying to cover something up," adding, "This is a mystery."
"I'm so done with all this violence," he said. "This is so much bullshit. America sucks. The cops need to get trained differently," he said. "This has to stop."

The shooting comes in the wake of public outrage in Minnesota after a police officer was found not guilty of second-degree manslaughter in last year's fatal shooting of Philando Castile, a beloved nutrition worker at a public school.
Damond, who relocated from Sydney to Minnesota, was trained as a veterinarian and described herself as a "qualified yoga instructor, a personal health and life coach," a healing practitioner, and a meditation teacher, according to her website.

"Her interest in supporting people to heal and transform themselves developed after she saw family members suffer greatly from depression, alcoholism and cancer," her website said. "After losing much of her family to cancer she has spent many years on a personal investigative journey to discover how habits and disease develop, and how people can change and live in joy, expressing their full potential."

Damond conducted workshops at the Lake Harriet Spiritual Community, which confirmed her death in a Facebook post.

"Justine was one of the most loving people you would ever meet," the post said. "We can't even imagine LHSC with out her."

One of Damond's friends, Ella Davis-Suggs, said on Facebook that Damond, a resident speaker at LHSC, "always had a profound message and loved going 'down the rabbit hole."

She said details of her death were "sketchy," but added that Damond "would want us all not to mourn or wallow in our grief."

Davis-Suggs also shared a YouTube video of Damond speaking at the LHSC on July 2.

BuzzFeed News reached out to Damond's fiancé and son in Minnesota.

"We thought yesterday was our worst nightmare," John Ruszczyk, Damond's father, told reporters in Sydney on Tuesday. "But we awoke to the ugly truth and it hurt even more."

"Justine was a beacon to all of us," he said. "We only ask that the light of justice shine down on the circumstances of her death."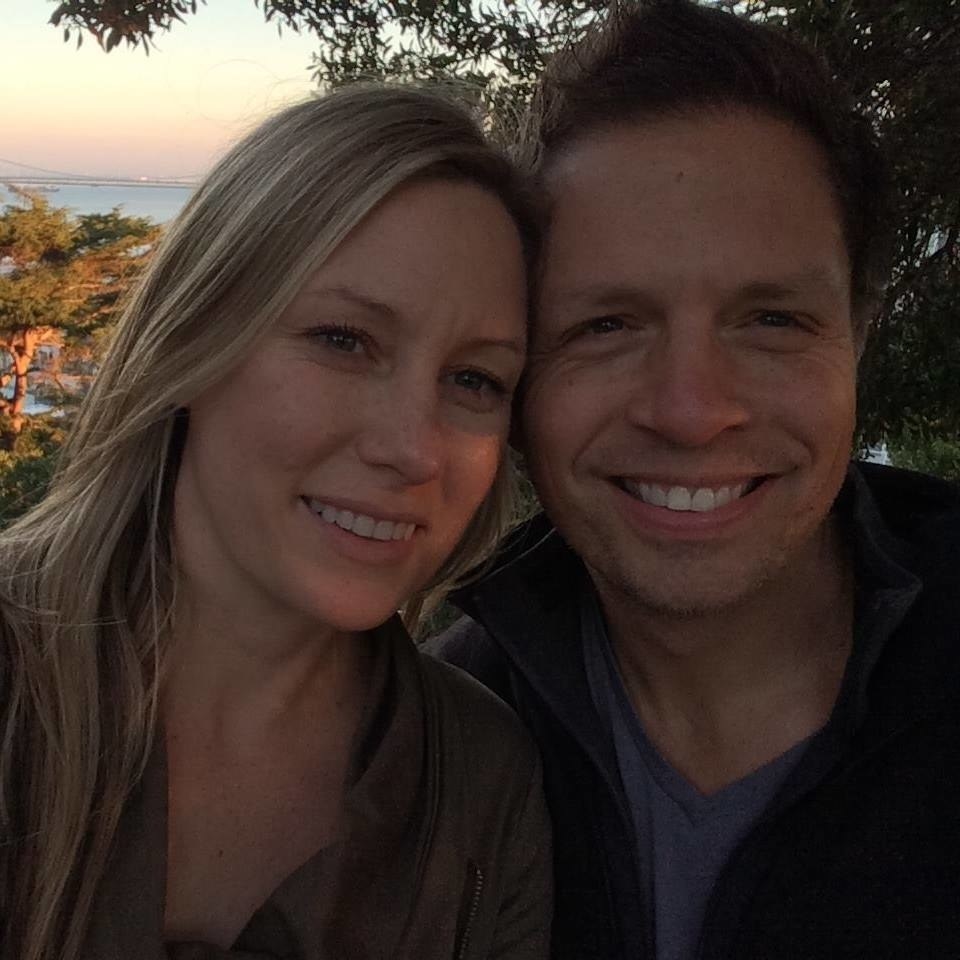 Julie Reed, Damond's neighbor in Australia who knew her for 32 years, read out a statement on behalf of her family. "This is very difficult time for the Ruszczyk family," Reed said. "They're trying to come to terms with this tragedy and to understand why this has happened."

Reed said that Damond will "undoubtedly" be missed and that she will be remembered for her "energy, intelligence, and joy she brought to our lives."

Reed said Damond was a veterinary surgeon who went to the US and "worked spiritually to heal other people with their medical problems."

She said Damond was due to be married soon.
The Australian Department of Foreign Affairs and Trade told the Sydney Morning Herald that it was providing consular assistance to the family of an Australian woman.