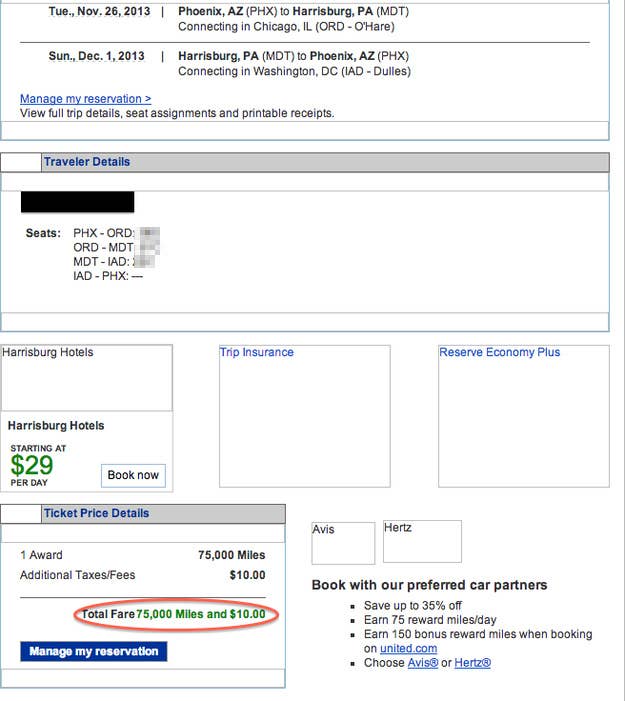 Travelers looking to book a flight Monday were able to purchase ridiculously low-priced tickets by exploiting a glitch on the United Airlines website. A BuzzFeed reader confirmed she paid only $10 for a flight from Phoenix, Ariz., to Harrisburg, Pa.
In an email to BuzzFeed she explained how users could exploit the glitch to buy tickets at impossibly low fares:
Go on to on united.com, enter your frequent flyer information, choose a miles flight, select both flights you want to book, then open a new window but leave the old one open as well. Select the same flights, booking with dollars this time. Refresh the first window, then refresh the second window. The second window should show that you have enough points to book the flight. Then you enter in your credit card info and just pay the tax/fee. You should get a confirmation email. If you don't have a united frequent flyer number, you can create one.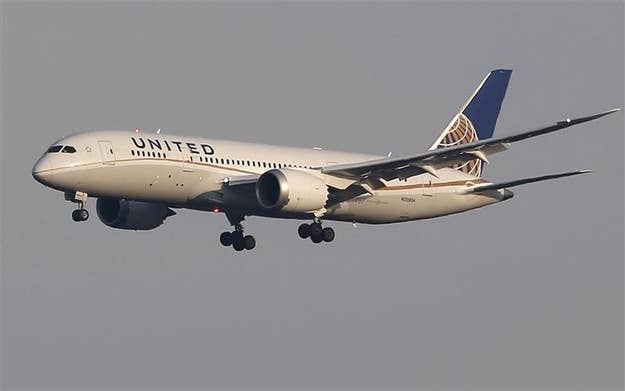 Monday's glitch is the second one to affect the airline's website recently. Last month, many were able to obtain fares for as little as zero dollars. United Airlines honored all the tickets purchased during the glitch.
This time, however, the airline reportedly is refusing to honor the tickets, insisting they were purchased by manipulating the site.
United spokesman Rahsaan Johnson told Mashable:
"We've identified an issue where customers are intentionally manipulating our website. We will not honor these reservations."