Seven passengers died and more than 200 were injured when an Amtrak train derailed in Philadelphia Tuesday night along the busy Northeast Corridor line.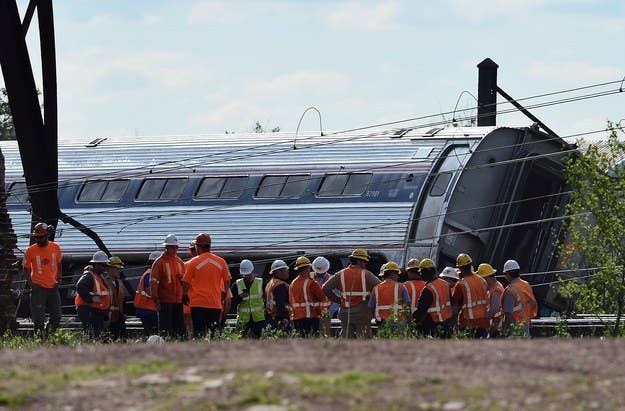 Amtrak has nationwide seen far fewer derailments when compared to 10 years ago, according to data compiled by the Federal Railroad Administration. But those numbers began to climb after a steep drop in 2010.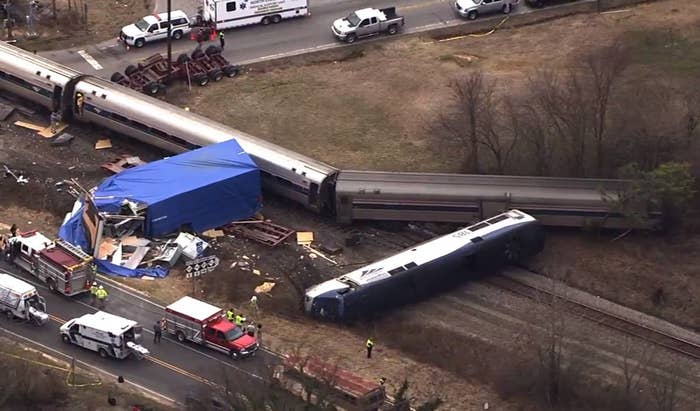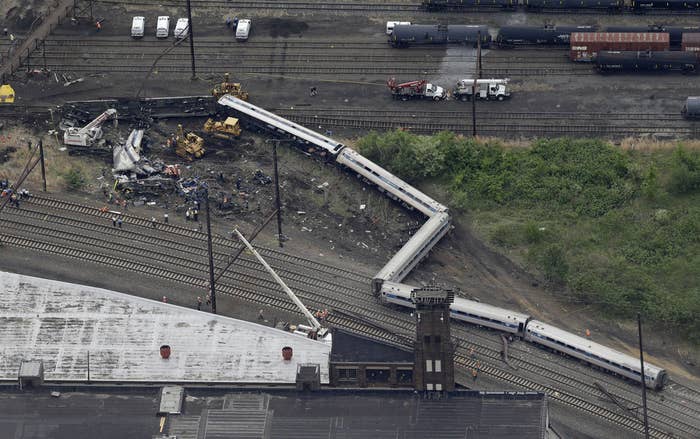 Amtrak is also trying to meet a federal deadline to install a new, stronger safety system designed to prevent collisions, over speed derailments and other accidents. Called Positive Train Control (PTC), it's supposed to be ready by the end of 2015.
The system became federal law after a 2008 collision between a Metrolink commuter train and a freight train left 25 people dead and 101 injured, the L.A. Times reported.
Briefing reporters Wednesday on the Philadelphia crash, National Transportation Safety Board member Robert Sumwalt said that had Positive Train Control been installed on the section of track, "this accident would not have occurred."
"We have called for Positive Train Control for many, many years," Sumwalt said. "It's on our most wanted list."
Amtrak planned to spend between $300 million and $625 million to meet the 2015 deadline, according to a December 2012 memorandum by the Amtrak Office of the Inspector General.
The report stated that while Amtrak had made "notable progress" in implementing PTC — including safety upgrades on the Northeast Corridor — it still faced "significant challenges."
"Overcoming some of these challenges by the end of 2015 will require increased attention and emphasis," the memo, addressed to Donald A. Stadtler Jr., vice president of operations, said.
One of the most serious challenges was acquiring radio frequencies along the Northeast Corridor, which would transmit speed limits to a train's computers — telling it to slow or stop as needed.
Another challenge was ensuring Amtrak had enough funds to implement PTC fully by the deadline. The memo said Amtrak "cannot rely on the federal government to provide extra funds."
"The project (PTC) is very close to being complete and on time, even with significant
hurdles," an Amtrak PTC Engineer said in the January issue of Amtrak Ink. "We are hopeful that the new ... system will be operational by the end of 2015."
As recently as 2014, Amtrak had reported that they anticipated Positive Train Control would be fully implemented on the Philadelphia to Washington, D.C., route by that December.
But as Sumwalt confirmed on Wednesday, the system had not yet reached the section of rail where the train derailed near Philadelphia.
Amtrak officials didn't immediately return a request for comment.
A House Appropriations panel is discussing a possible cut in Amtrak's federal funding on Wednesday. Politico reported that the House could slash Amtrak's annual funding from about $1.4 billion to $1.13 billion.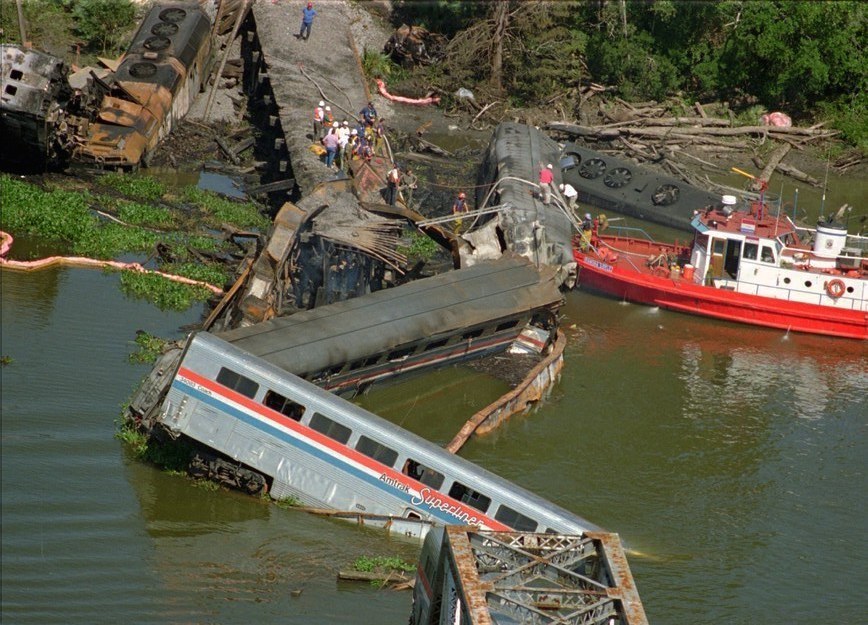 Brian Long, who was one of the 189 passengers on board the Amtrak Sunset Limited when it fell off a 12-foot-high rail bridge into a bayou and caught fire, described the accident for the Guardian years later:
At 2.45 that morning, a towboat got lost in thick fog in a bayou in Alabama. The barges it was pushing struck a rail bridge that crossed the bayou, and dislodged the track. At 3 am, my train hit that twisted track at 70mph, and derailed, destroying the bridge. The lead locomotive crashed into the mudbank and exploded. Several other carriages plunged into the water, causing a fuel spill and a fire. Forty-seven people were killed, some by drowning, some by fire.