The impending release of a video game that lets players kill students and police officers in a simulated school shooting has prompted outrage from survivors and parents of school shooting victims.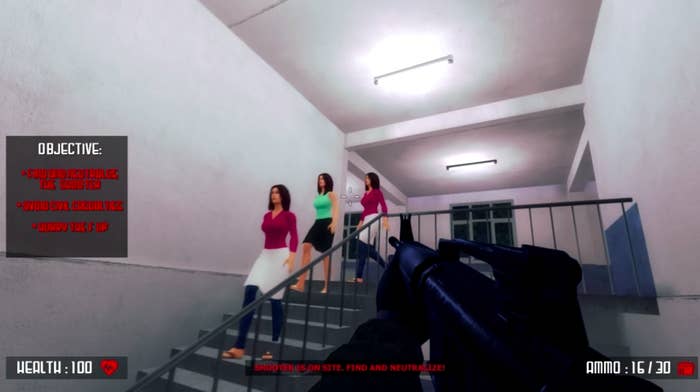 Active Shooter is set to be released on June 6 on Steam — a gaming platform owned by a Washington-based entertainment technology and software company called Valve.
The game's announcement comes in the wake of two recent school shootings in Florida and Texas. Seventeen people were killed in the Feb. 14 shooting at Marjory Stoneman Douglas High School in Parkland. On May 18, 10 people died after a gunman opened fire at Santa Fe High School in Texas.
Valve did not respond to BuzzFeed News' request for comment.
Active Shooter allows players to pick the role of either a SWAT team member or the active shooter whose objective is to "hunt and destroy."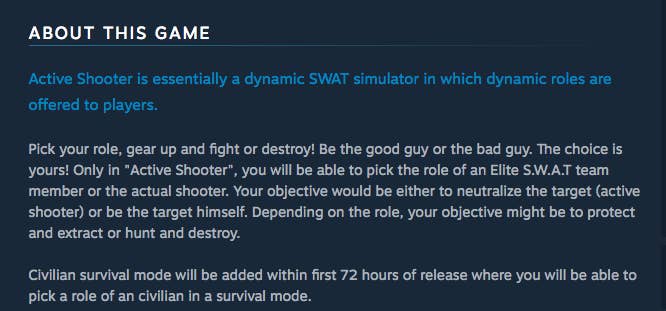 A demo of the game on Steam shows a simulated school shooting, during which a player kills multiple civilians and police officers at a school, and also detonates an explosive device inside one of the rooms.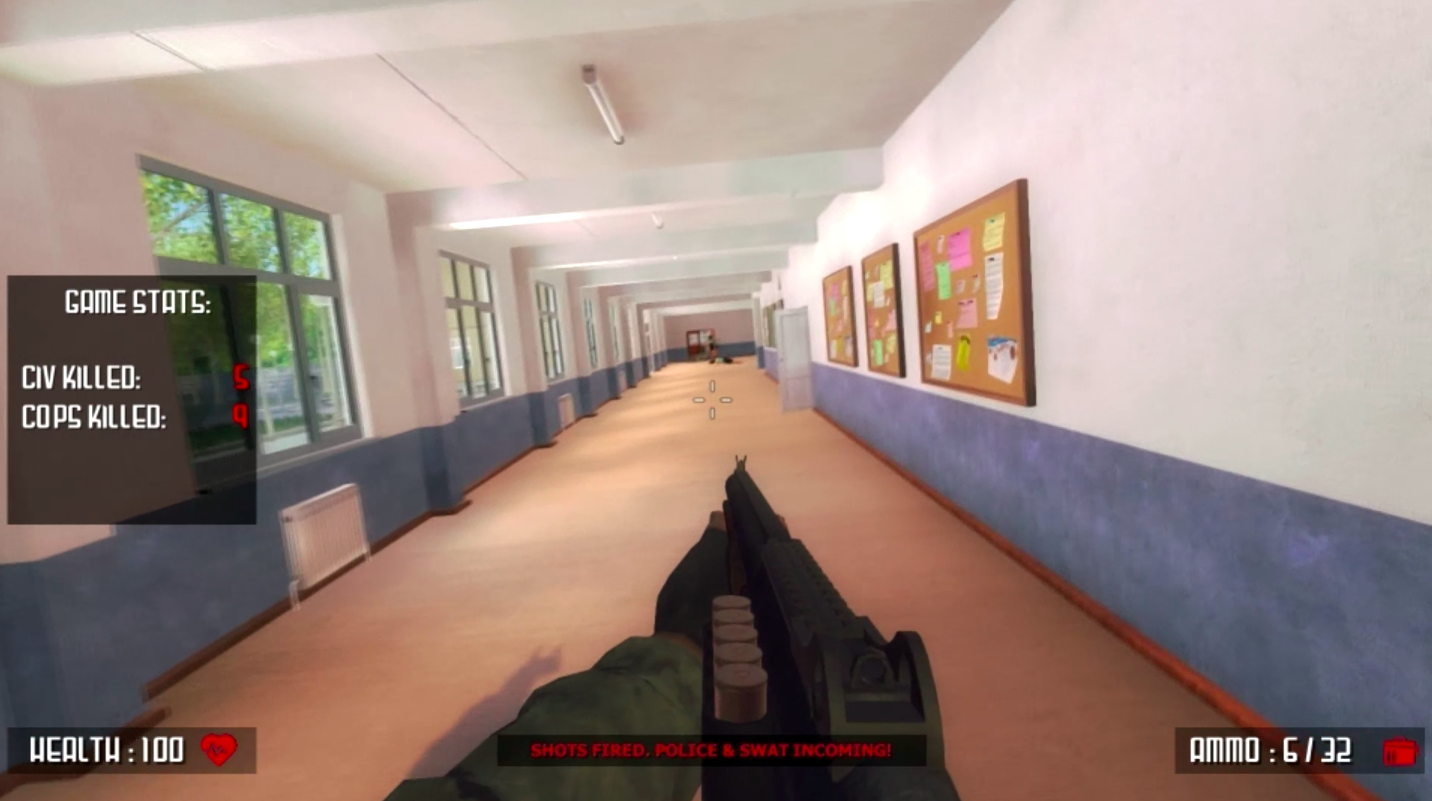 Ryan Petty, the father of a 14-year-old victim of the Parkland school shooting, Alaina Petty, called the game "despicable" and "unacceptable."
"It's disgusting that Valve Corp. is trying to profit from the glamorization of tragedies affecting our schools across the country," Petty wrote on Facebook. "Keeping our kids safe is a real issue affecting our communities and is in no way a 'game.'"
Fred Guttenberg, who lost his daughter Jaime Guttenberg in the Parkland school shooting, also slammed the game, saying that Valve "should face the wrath of everyone who cares about school and public safety."
Florida Sen. Bill Nelson said that those responsible for such a game in the wake of recent school shootings "should be ashamed."
Samuel Zeif, a Parkland shooting survivor, asked people to sign a petition urging Valve not to launch the game on Steam.
More than 60,000 people have signed the petition as of Tuesday.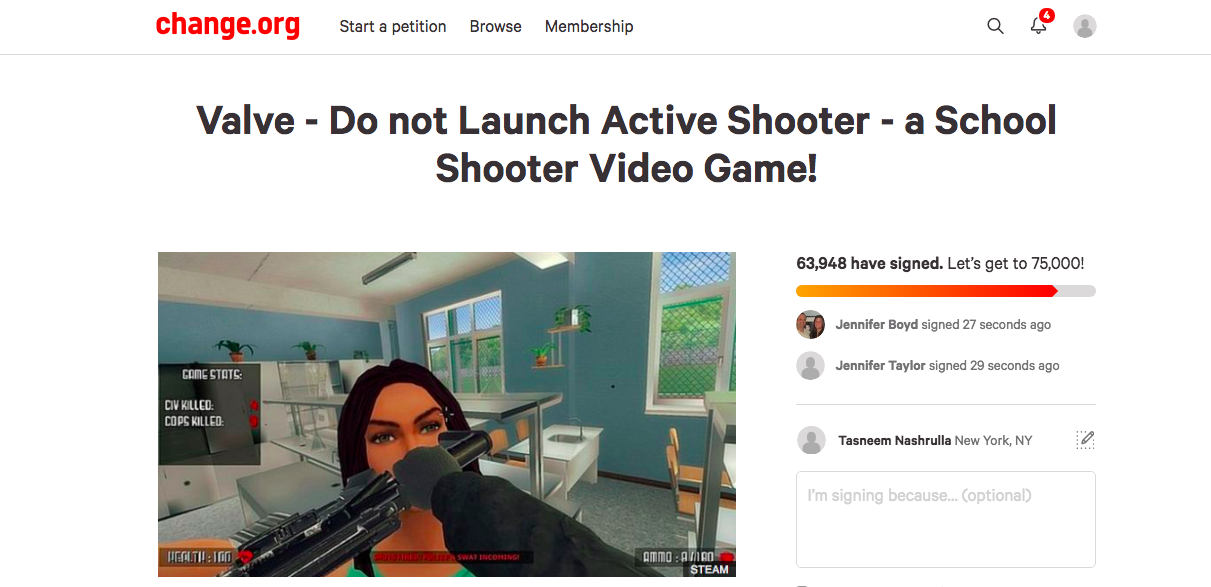 "How can anyone sleep at night knowing that they are profiting from turning deadly school shootings into entertainment?" Stephanie Robinett, a Seattle mother who started the petition, wrote on the page.
"The company is taking the stand that this game is legal because of free speech and everything else that tech billionaires hide behind when they are doing something the public knows is absolutely, morally corrupt but legally fine — but we cannot stand for this," she wrote.
Others on Twitter also urged Steam not to launch the game on its platform, saying it would be a "slap in the face to the hundreds/thousands of students who have had to live through real school shootings."
"This is far, far, far beyond the vilest thing ever," one Twitter user said.
A parent said she was banning her sons from using Steam unless the platform got rid of Active Shooter.
A video game designer urged people to boycott Active Shooter on Steam, saying it would reflect badly on other designers.
Acid — a Russia-based game publishing house behind Active Shooter — defended the game, saying that it did not promote mass shooting or violence.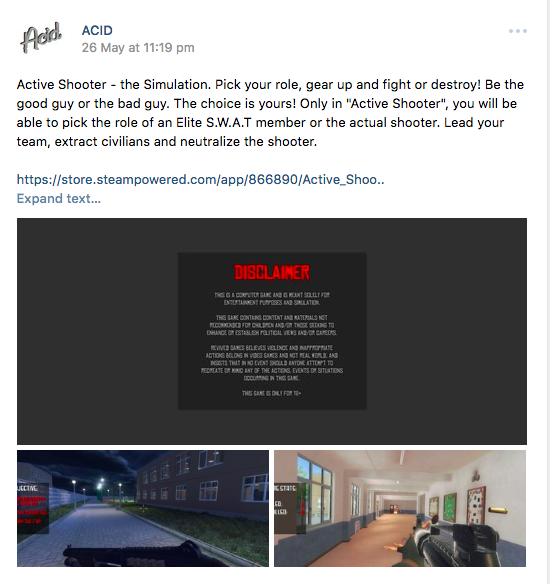 A statement posted on Acid's Steam profile page said "I have been stormed with accusations and heavy critics from people across the globe." The statement suggested that Acid would be "more likely to remove the shooter's role in the game" before its release.
Acid Publishing Group is a three-person company that was started in Russia in 2017, according to its profile on Steam.
In the statement, Acid defended the game, saying that it "does not promote any sort of violence, especially any soft of a mass shooting," adding that other games such as Hatred and Carmageddon were "even worst compared to Active Shooter and literally focuses on mass shootings/killings of people."
"While I can see people's anger and why this might be a bad idea for the game, I still feel like this topic should be left alone," Acid's statement said.
The publisher said that he had written to Valve about the game and was awaiting their response.
"After receiving such high amount of critics and hate, I will more likely remove the shooters role in this game by the release, unless if it can be kept as it is right now," the statement said.
Acid did not not immediately respond to BuzzFeed News' request for comment.
Other games published by Acid on Steam include White Power and Tyde Pod Challenge.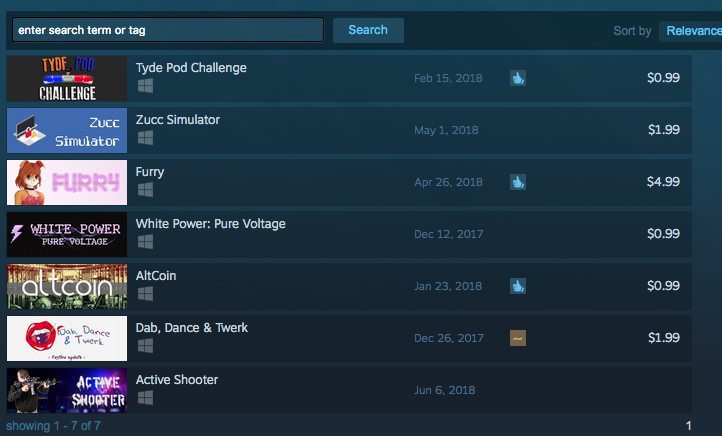 In a disclaimer on Active Shooter's demo video, the developer of the game said: "Revived Games believes violence and inappropriate actions belong in video games and not real world."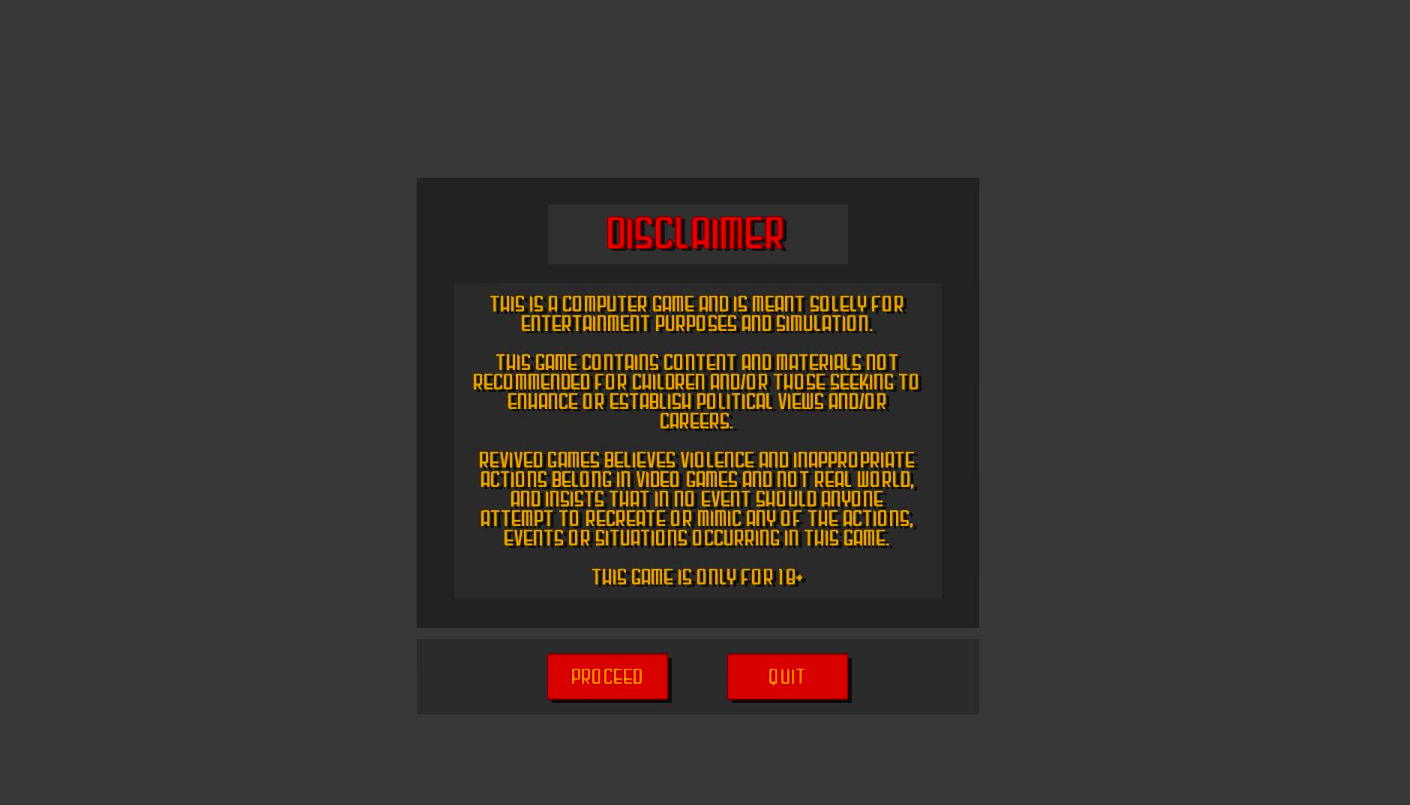 The disclaimer said that the game was not recommended for children or for those "seeking to enhance or establish political views and/or careers."
Revived Games said it "insists that in no event should anyone attempt to recreate or mimic any of the actions, events, or situations occurring in this game."
A note on the game's Steam page also says: "Please do not take any of this seriously. This is only meant to be the simulation and nothing else. If you feel like hurting someone or people around you, please seek help from local psychiatrists or dial 911 (or applicable)."
CORRECTION
A statement from Acid addressing the video game was posted on Steam. An earlier version of this post attributed the statement to Arthur Belkin but it is unclear who issued it.