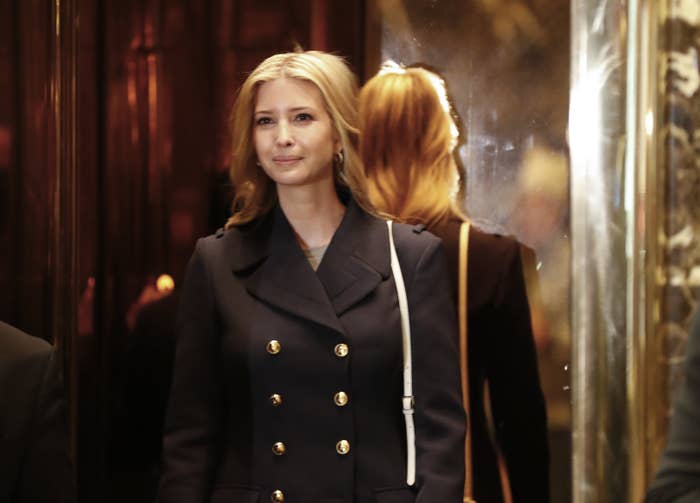 A knife-wielding man claiming to be a US senator who wanted to talk to Ivanka Trump about her dress line was arrested at Trump Tower in New York City.

Sixto (aka Adames) Benitez, a 52-year-old man from the Bronx, was arrested and charged with possession of a forged instrument and criminal possession of a weapon, an NYPD spokesperson told BuzzFeed News on Friday.

The spokesperson could not say what the forged instrument was, but according to multiple media reports it was a fake ID.

Benitez was subsequently hospitalized at the Weill Cornell Medical Center for a mental health evaluation, the spokesperson said.

At around 4 p.m. on Thursday, Benitez approached a Secret Service checkpoint as he attempted to enter Trump Tower in Manhattan, police said.

He was wearing a protective vest under his shirt and was found to be in possession of two knives and a sock with a heavy metal object inside it, according to police.

He identified himself as a US senator and as a special agent, the NYPD spokesperson said.

Benitez told agents that he was there to talk to Ivanka Trump about her dress line, and that he owned Trump Tower, the New York Daily News reported, citing police.

He was also carrying a fake New York state ID card, the Daily News reported.

He was subsequently arrested and charged, after which he was hospitalized for an evaluation as he had mental health issues, police said.

Ivanka Trump tweeted on Thursday that she had landed in Germany for the G20 global leaders summit.

A spokesperson for the Manhattan District Attorney told BuzzFeed News that there was no scheduled court appearance for Benitez since he was likely still in hospital.

BuzzFeed News has reached out to the White House for comment.