A driver crashed his car into a tree while playing Pokémon Go on his phone, the Auburn Police Department in New York said Wednesday.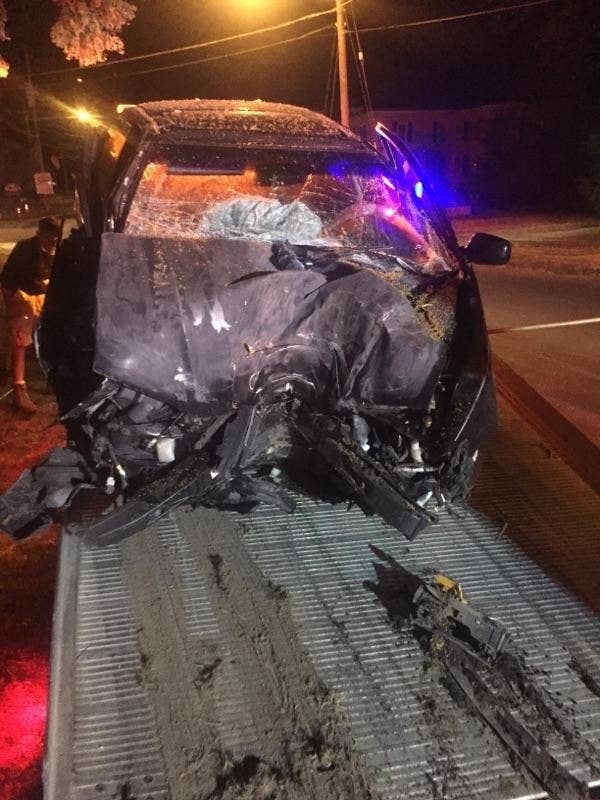 Police responded to a car accident that occurred when a driver crashed his vehicle into a tree on Tuesday at 10:44 p.m.
"The driver admitted to actively playing the Pokémon Go game while driving, causing him to become distracted and run off the roadway into a tree," the Auburn Police Department said in a press release.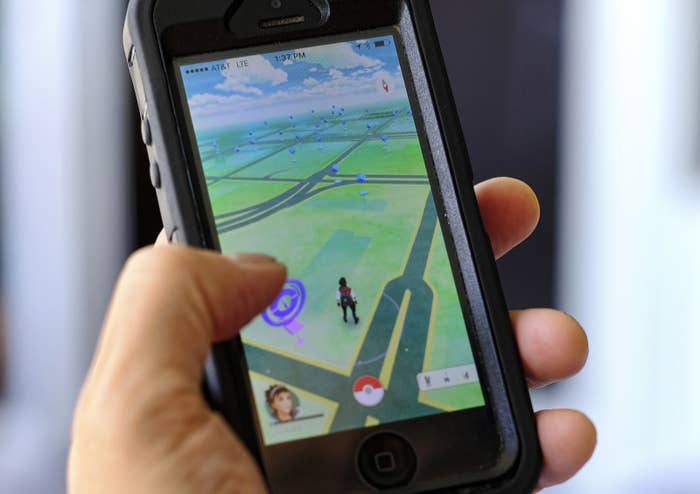 "Luckily the driver was not seriously injured but this is an example of how easily accidents can occur when someone is engaged in the game and not paying attention," police said.
A police spokesperson did not say whether the driver was being charged. The investigation is ongoing.
The accident prompted Auburn police, like several other police departments across the country, to issue a public safety alert about Pokémon Go.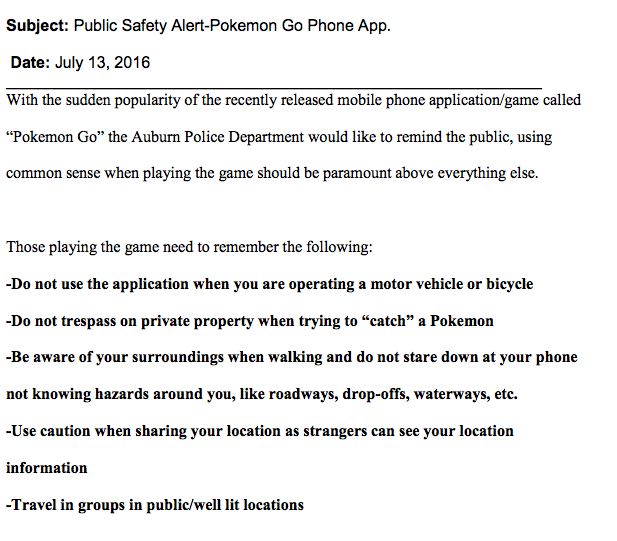 Police at Texas A&M University also reported a traffic accident Tuesday, when an illegally parked car — whose driver had exited to catch a Pokémon — was struck from behind by another vehicle.
Campus police also had to deal with a "suspicious vehicle" whose occupants were playing Pokémon Go.
Campus police did not immediately respond to BuzzFeed News' request for comment.