A Church Member Called Authorities After Two Muslim Students Attended A Service
The president of Nazareth College in New York said that a church member called Homeland Security to "express concern" about the students who visited the church as a part of a class that required them to attend different religious services.
A member of a church congregation in New York state "called Homeland Security to express concern" about two Muslim students who attended a religious service there on Sunday, the president of Nazareth College said in a campus-wide email.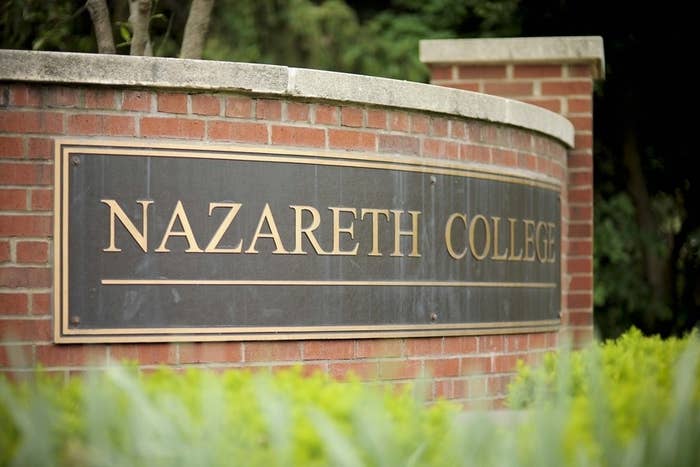 Pastor Rob Cattalani of Browncroft Community Church told BuzzFeed News that a volunteer security member of his church, who is a law enforcement professional, called Nazareth College to verify if the two Muslim men were students "not because of their skin color or religious background" but because they did not look "college age."
Responding to several people who admonished the church on its Facebook page for not issuing an apology, Cattalani told BuzzFeed News, "I'm very sorry that this happened. I'm very sorry about the way the students feel."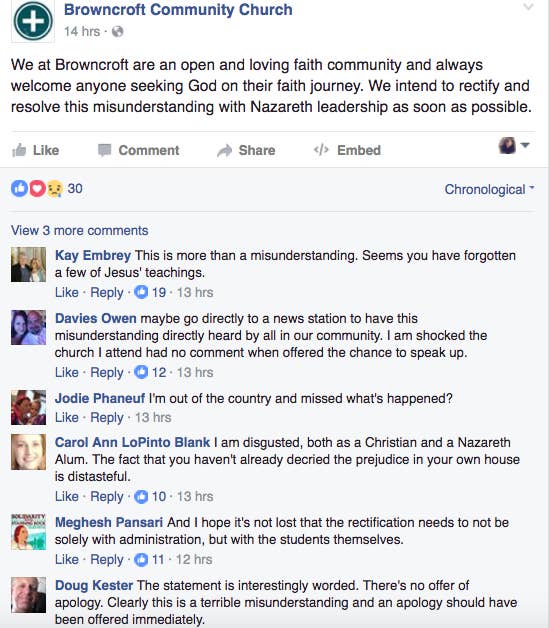 Update
This story was updated to reflect that state homeland security officials were involved in the incident. Earlier college officials said they were unsure if the officials were state or federal officials.