Peri Sagun, a 13-year-old girl from Des Moines, died Saturday after a brick pillar fell on her as she jumped into a hammock at her family's home, police said.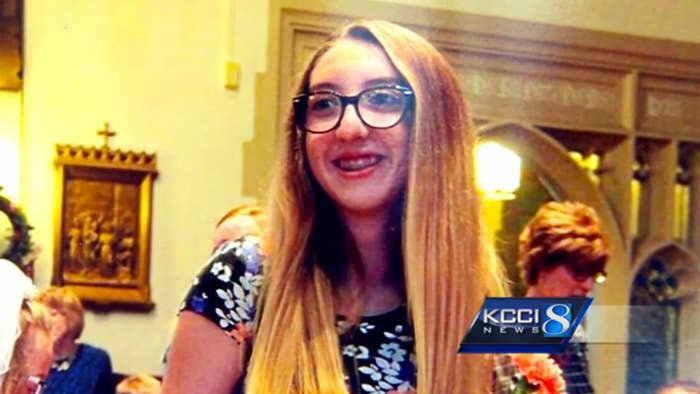 The hammock was attached at one end to a tree next to Sagun's house and the other end to a brick column light post next to the driveway, according to a police report provided to BuzzFeed News.
Peri's older sister, Eren Sagun, told police that she was in the hammock on Saturday morning when Peri jumped in, causing the brick pillar to collapse on her little sister's head.
Eren told police that she ran inside the house yelling for their father, Mustafa Sagun. He attempted CPR and first aid on Peri. He told police that blood was coming out of Peri's mouth and that she didn't appear to be breathing.
Peri was transported to a hospital where she later died.
A police spokesperson told BuzzFeed News that this was "very clearly a tragic accident."
The brick column was only in the ground several inches with no reinforcement supporting it, the report said.
Peri, whose name means "fairy" in Turkish, "dreamed about sunshine, college, and a career as an interior designer," according to her obituary in the Des Moines Register.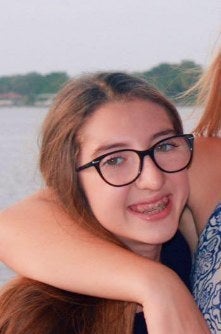 She was an eighth-grade honors student at St. Augustin Catholic School and had received a presidential scholarship this year. Peri loved tennis and volleyball and was excited about her summer workouts, the obituary said.
"She was a child that no one ever said anything bad about or she never said anything mean to," Pat Hogan, one of Peri's teachers told KKCI. "She was just a very kind girl."
Peri loved listening to music (especially One Direction), family reunions at Disney World, being on a beach and tubing in Florida, and experiencing the world, her obituary said.
"Her bounce up-and-down joy when she was excited (without moving hardly a muscle!) is what will forever make us smile when we think of her, but her energy, smile, and caring for those close to her will be what is most remembered."
"This weekend one of heavens angels was taken from us way too soon, in a complete freak accident," a family member wrote on Facebook.
Stephanie McCabe, who said that Peri and Eren had walked her down the aisle during her wedding, wrote, "Peri was the sweetest girl you would have ever met in your entire life, she was not only dedicated to her education and sports but loved and cared about her family more than anything in this world.
"I remember us playing pool and pelting her with Nerf guns over Thanksgiving. I can still see her smile, full of braces as her and her beautiful sister Eren led me down the aisle. There are no words I can say to my family to make them hurt any less, and this is something no mother, sister, brother, aunt, uncle, grandmother, cousin or anyone should have to endure and I wouldn't wish this pain on anyone."