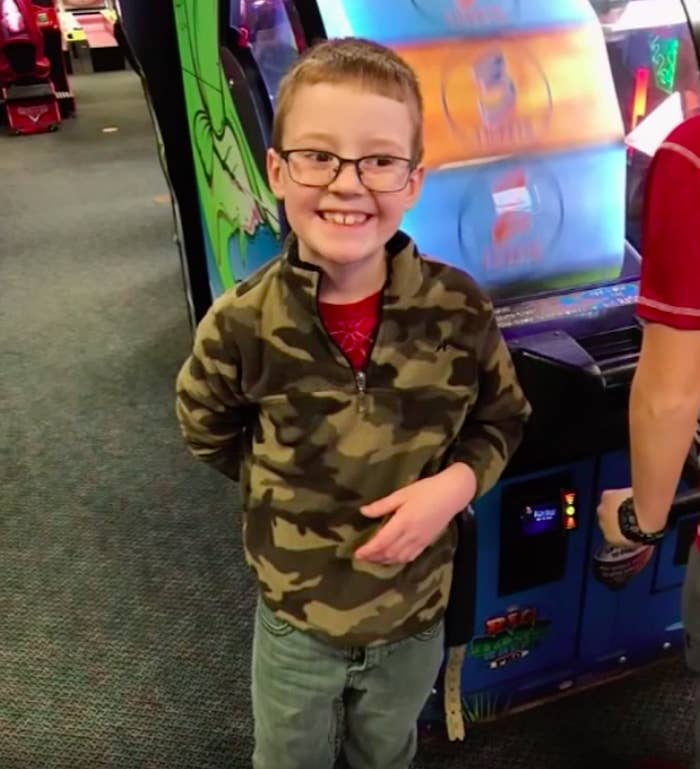 Curtis Collman III woke up his father, Curtis Collman II, on the morning of June 21 because he was hungry. Collman told his 8-year-old son that there was no food in their house in Crothersville, Indiana, and went back to sleep.
What happened next is unclear, but authorities believe the hungry boy may have found his father's meth that had been left on a clear glass plate in their kitchen. An officer later commented that the brownish, crystal-like substance on the plate could have been mistaken for cereal crumbs in the dark, as the house did not have electricity.
When Collman got up, he saw that his son was "not acting right" and that he was "twitching and bouncing his face off the floor," he later told investigators. He recalled that the child grabbed and scratched his own face and that he was "burning up hot."
The boy later began to have seizures and vomited. His body became stiff and his lips turned blue, according to court documents provided to BuzzFeed News.
An attorney for Collman did not immediately respond to BuzzFeed News' request for comment.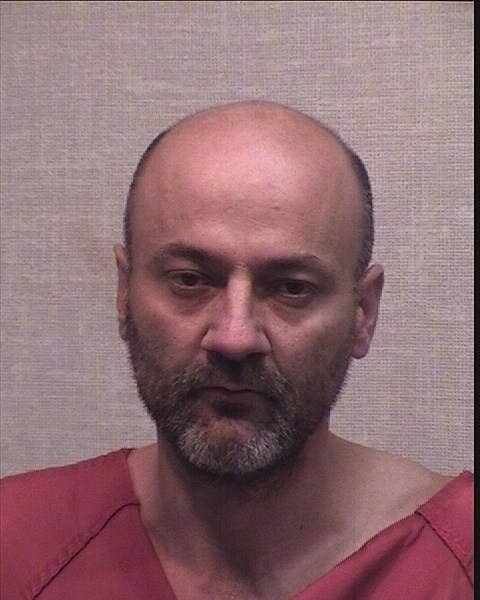 For four hours that day, Collman knew that his son needed medical attention, but he did not call 911 and prevented his friends and family members from calling for help. At one point, he even threatened his female friend with a gun, authorities said.
Finally, after a relative called 911, the child was transported to a medical center where he died that afternoon.
An autopsy report stated that the boy's cause of death was acute methamphetamine intoxication.

The autopsy report said that the child had 18,000 nanograms per milliliter of meth in his system. That's 180 times the lethal level, detective Thomas Barker of the Jackson County Sheriff's Department told BuzzFeed News on Monday.

Collman, 41, was arrested and is facing several charges, including neglect of a dependent resulting in death, intimidation by pointing a firearm at a person, possession of methamphetamine, and theft.

The sheriff's office also determined that Collman was a sex offender, and he was additionally charged with failure to register as a sex offender.
Collman is currently in jail after a judge refused to reduce his cash bond, which is set at $50,000, Barker said.
Apart from the meth that appeared to be on the plate in the kitchen, authorities also found a packet of suspected meth under Collman's clothes in the living room, according to a probable cause affidavit.
Barker told BuzzFeed News that the child may have mistaken the meth on the plate for some food like cereal. But he said there could have been multiple ways in which the boy ingested the meth.
"All we can show is that he was in the house with meth and that somehow he came in contact with the meth," Barker said.
He added that authorities were still trying to determine the quantity of meth that the child consumed.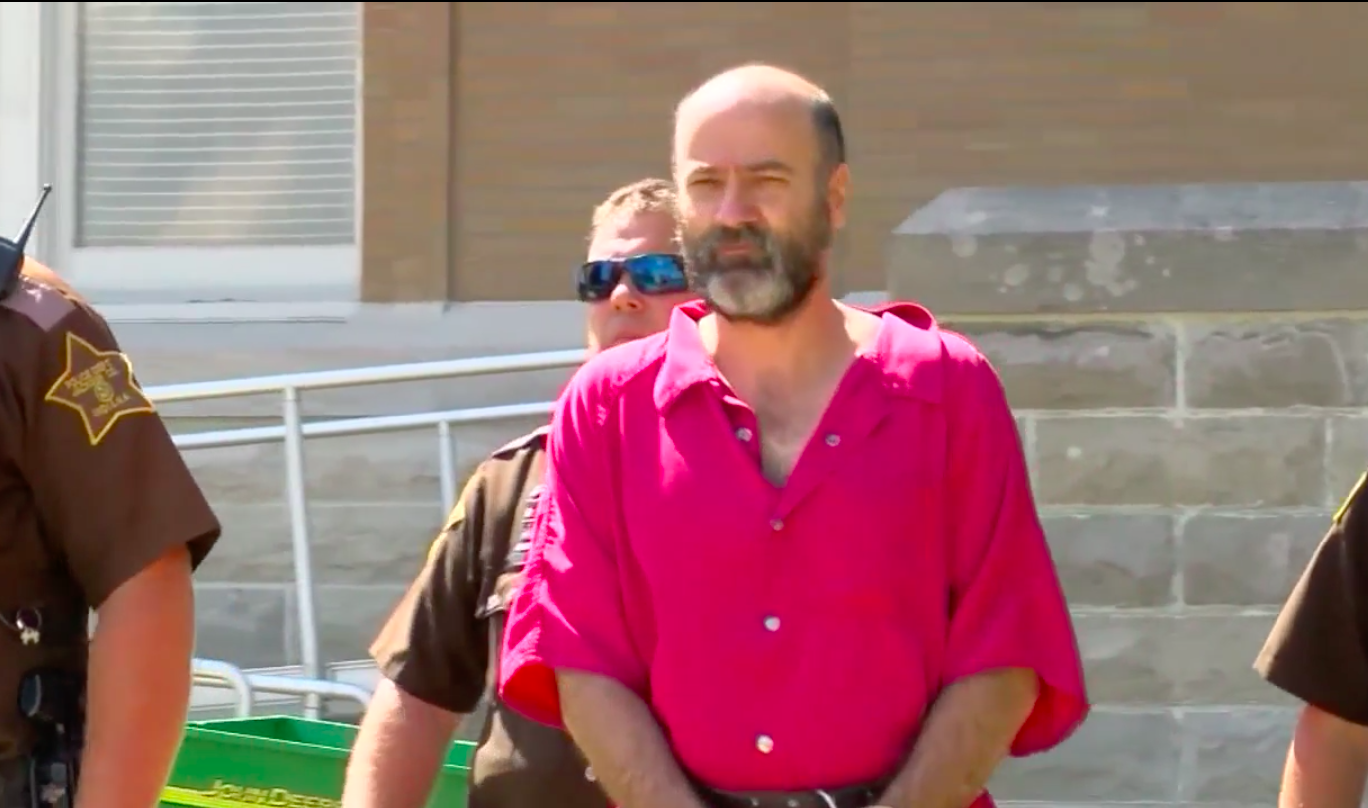 Collman later described his son's condition to investigators, saying, "It was bad." He told them that his son became "real thirsty" and that he was talking to people who weren't there.
Collman called his friend, Sarah Doty, to his house to help out with his son. Doty told investigators that when she arrived, the child told her that he could see two of her. When Doty told Collman to call 911, she said that he ripped the phone out of her hand and told her he was not going back to prison, according to the affidavit.
Doty told police that Collman then pointed a gun at her and threatened to kill all three of them. She said that she fled the house after she was scared for her own life and did not know what to do. However, Collman told authorities that she left after they argued over a boyfriend who called her.
Collman told authorities that when he picked up his son to put him in his car, he was so stiff — like "muscle spasm stiff" — that he could not move him. He then drove to his parents' house with the boy. Collman was "screaming hysterically" when he arrived at his parents' house. Even though the boy was having seizures and turning blue, Collman stopped his parents from calling 911, his mother, Geneva Collman, told authorities.
However, Geneva did call 911 after Collman left their house. When he returned shortly thereafter, Collman hugged his son and told him not to leave him, Geneva later told authorities. Collman was hysterical, crying, and acting crazy, Geneva said. She also said he threatened to kill himself. He left the house before authorities arrived.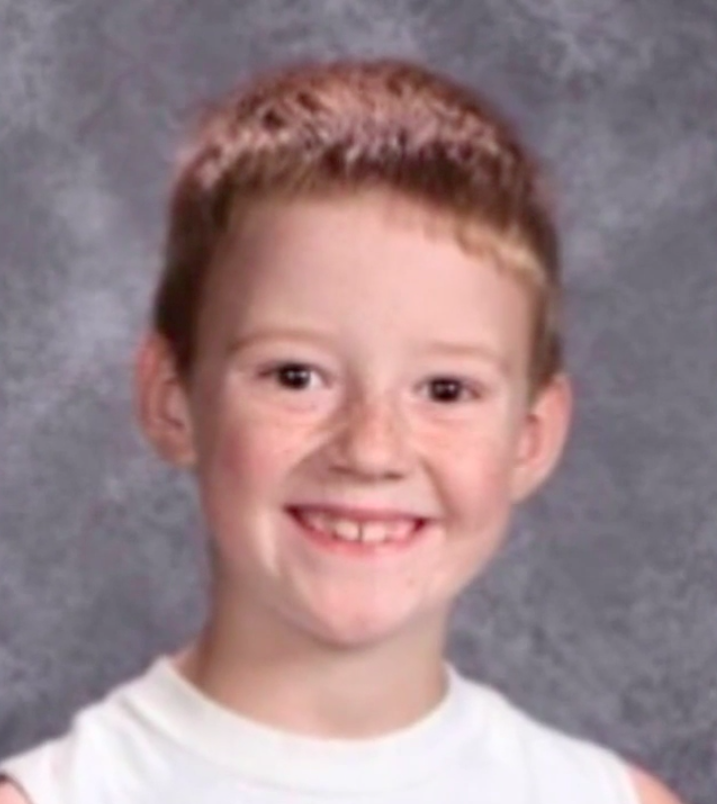 Collman later told authorities that there was meth on a plate from where he had done a "hot rail." He told investigators that he did not think his son had ingested the meth because it was still there when he left the house, but that the child might have gotten into some chemicals in the bathroom. When asked by authorities why he didn't call for medical help for his son, Collman said he didn't know why and that he panicked.
"You have an 8-year-old child that most likely suffered for many hours," Barker told Wave 3 News. "It upsets you."

"Baby Curtis was full of life, he enjoyed riding his bike, watching SpongeBob & Minecraft tutorials, playing with nerf guns, and playing video games," an obituary for Curtis read. He was set to start third grade soon.