"Nirbheek," India's first gun for women, was launched on Jan. 6. The revolver, manufactured by the Indian Ordnance Factory, means "fearless" and is named after "Nirbhaya," the victim of India's most publicized gang rape case.

According to media reports, the gun is meant for women to defend themselves from sexual advances.
It is the smallest revolver made in India and is reportedly ideal to fit in a purse or a small handbag, the Times of India reported.
Priced at nearly $2,000 (Rs 1,22,360), the gun was described as the Indian hybrid of a Webley & Scott and a Smith & Wesson. It is a .32 bore light weight revolver, weighing a pound.
Nearly 80% of the 80 formal inquiries and over 20 bookings are from women, Abdul Hameed, the general manager of IOF, told the Times of India.
In order to make the gun more appealing and attractive to its target clientele, it will come in special boxes lined with velvet, according to the company.
Going by initial Twitter reactions, most Indian women were not too thrilled about the Nirbheek. Here are some of the problems they had with it: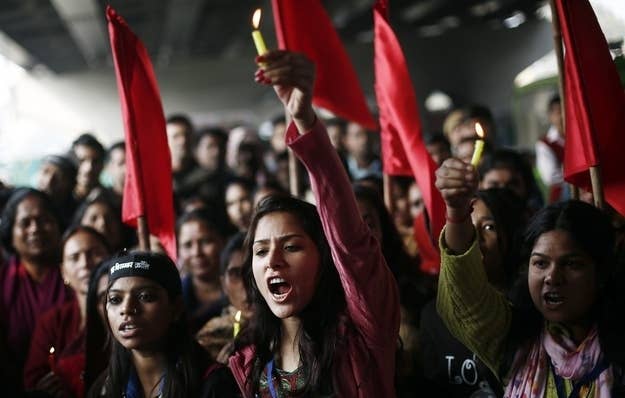 1.
Men could misuse the gun to propagate more sexual violence against women.

2.
The crassness of naming the gun after the Delhi gang rape victim.

3.
Firearms are not the solution to keeping India's women safe.



4.
The gun is unaffordable for many.
5.
The sexist design of the gun.


6.
Weapons for self-defense could perpetuate gun violence like that in the US.

7.
The gun discriminates against women.