Dozens Of Children, Aged 5-12, Die In India After Eating Insecticide-Laced School Meal
The food was laced with insecticides. At least 25 have died.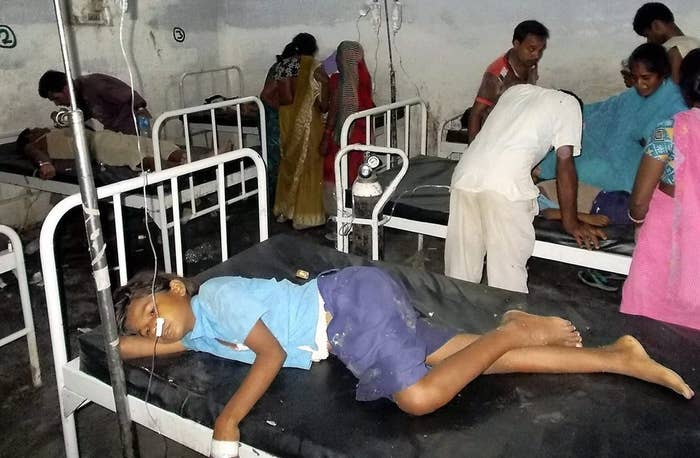 A free school meal was fatal for 25 children in the Indian state of Bihar. Dozens more are still being treated in the hospital after they ate food that was laced with insecticide.
When the kids ate the rice, beans and potato curry provided by a government program, they started vomiting and suffered from severe diarrhea. As soon as the children fell sick, the school officials fled the scene to avoid arrests.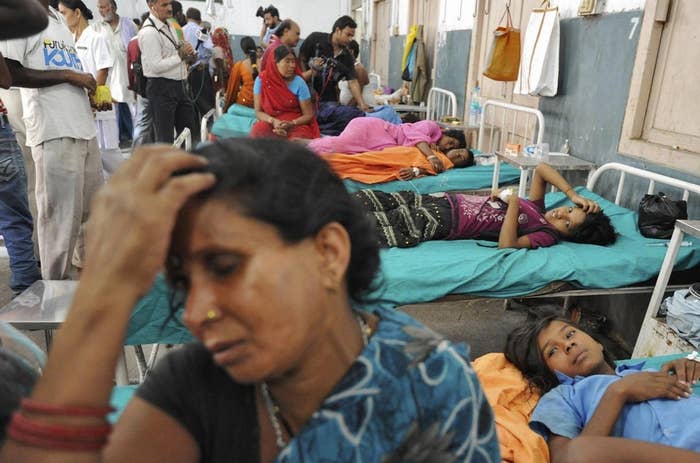 It is unclear how the food contained deadly phosphorous. Either the vegetables were not washed properly, or the food was contaminated while being cooked.
Villagers began violent protests, setting police cars on fire and shutting shops near the school. Authorities have offered the victims' families $3,370 as compensation.
India's school lunch program, offering free meals to 120 million children, is the largest of its kind in the world. It was started to reduce rampant malnutrition among children.
Due to corruption and apathy, there have been several complaints regarding the lack of quality and hygiene. However, this is the first time it has caused a tragedy of this proportion.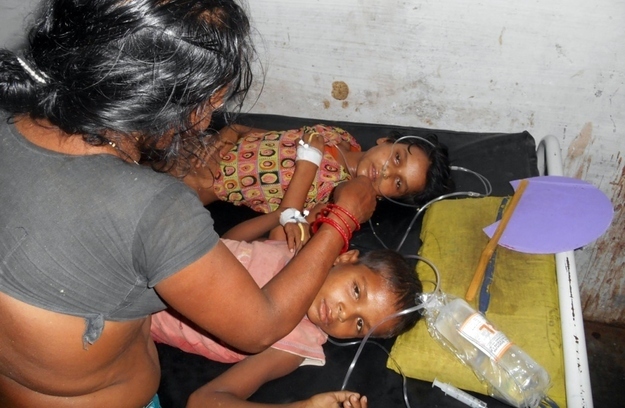 Indians took to Twitter to express their outrage against politicians and local authorities.