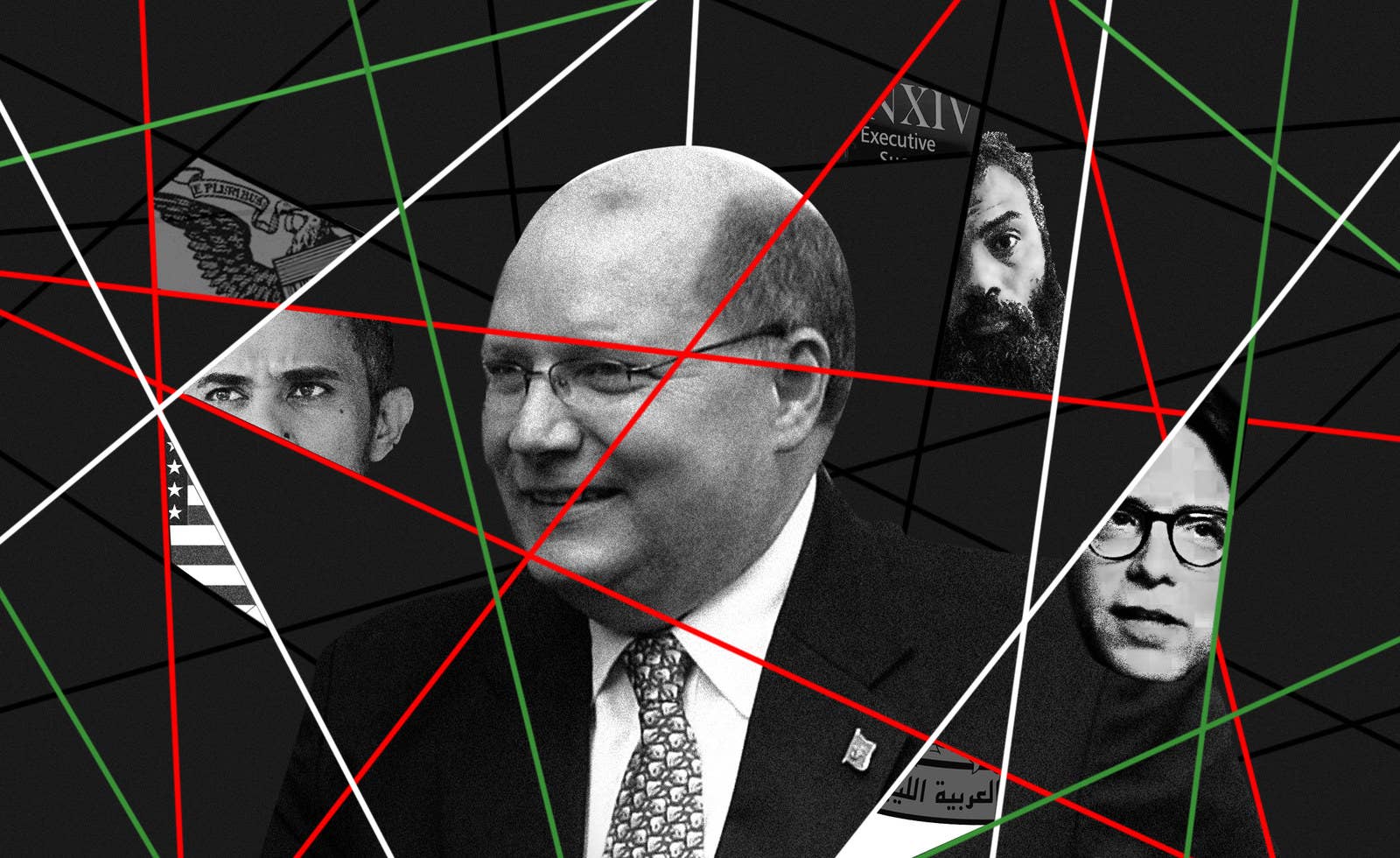 Joseph Whitehouse Hagin, President Donald Trump's deputy chief of staff for operations, has a reputation for being the experienced, steady hand amid the chaos in the White House. The 62-year-old Republican has been a Washington insider for almost four decades, operating largely behind the scenes as the ultimate gray man.
But Hagin put his dreary political life on pause during the Obama years for the world of international influence peddling. That business, the kind of money-soaked dealing Trump lacerated during his presidential campaign, made Hagin and a company he cofounded millions of dollars. It also brought Hagin a lucrative client: an aspiring Libyan expatriate politician with deep pockets and troubling relationships, according to five sources who spoke with BuzzFeed News.
Basit Igtet, the Libyan client, was an exile eyeing a triumphant comeback at the dawn of the Arab Spring. Hagin and his firm worked with Igtet from 2011 until at least 2013: First, Hagin would help him build support for the rebel government that toppled Muammar al-Qaddafi, and later he and his colleagues would run an international treasure hunt to try to recover Libya's stolen billions in exchange for a massive payoff for his firm, according to three sources.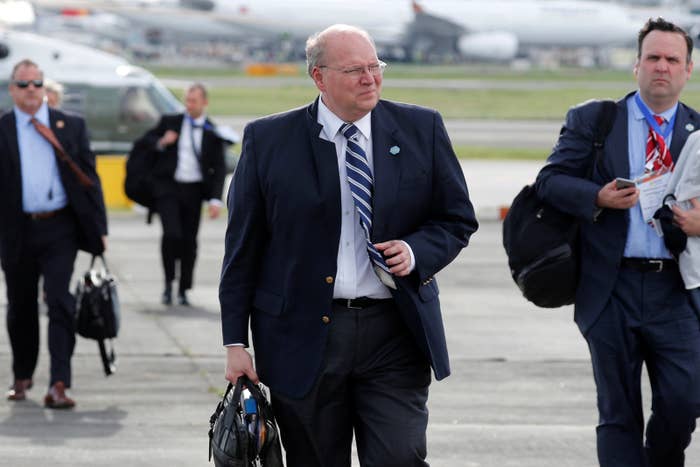 Igtet, however, had other interests outside recovering Libyan riches, including one at the center of a major sex-trafficking case. Igtet was deeply involved in NXIVM, the celebrity "sex cult" whose leadership is now under federal indictment, two sources said. Igtet proselytized for the group, BuzzFeed News has learned, while his wife, the heir Sara Bronfman, reportedly kept the cult afloat with tens of millions of dollars.
Igtet is "still an ally and a friend" of Hagin's, according to an Igtet associate.
And in 2013 — as Hagin's future boss was railing against the Obama administration over the 2012 terrorist attack on the US embassy in Benghazi that killed a US ambassador — Igtet met with the man the US believed to be the mastermind of the attack, who has since been convicted on terrorism charges.
But Hagin's firm, seeing the chance to reap millions, viewed Igtet as a golden goose and continued to work with the couple even as their associations with NXIVM became increasingly public.
Despite multiple attempts, neither Igtet nor Sara Bronfman could be reached for comment.
Feisal Feituri, an associate of Igtet's, declined to discuss specifics of Hagin and Igtet's business arrangement, but he said Igtet is "still an ally and a friend" of Hagin's.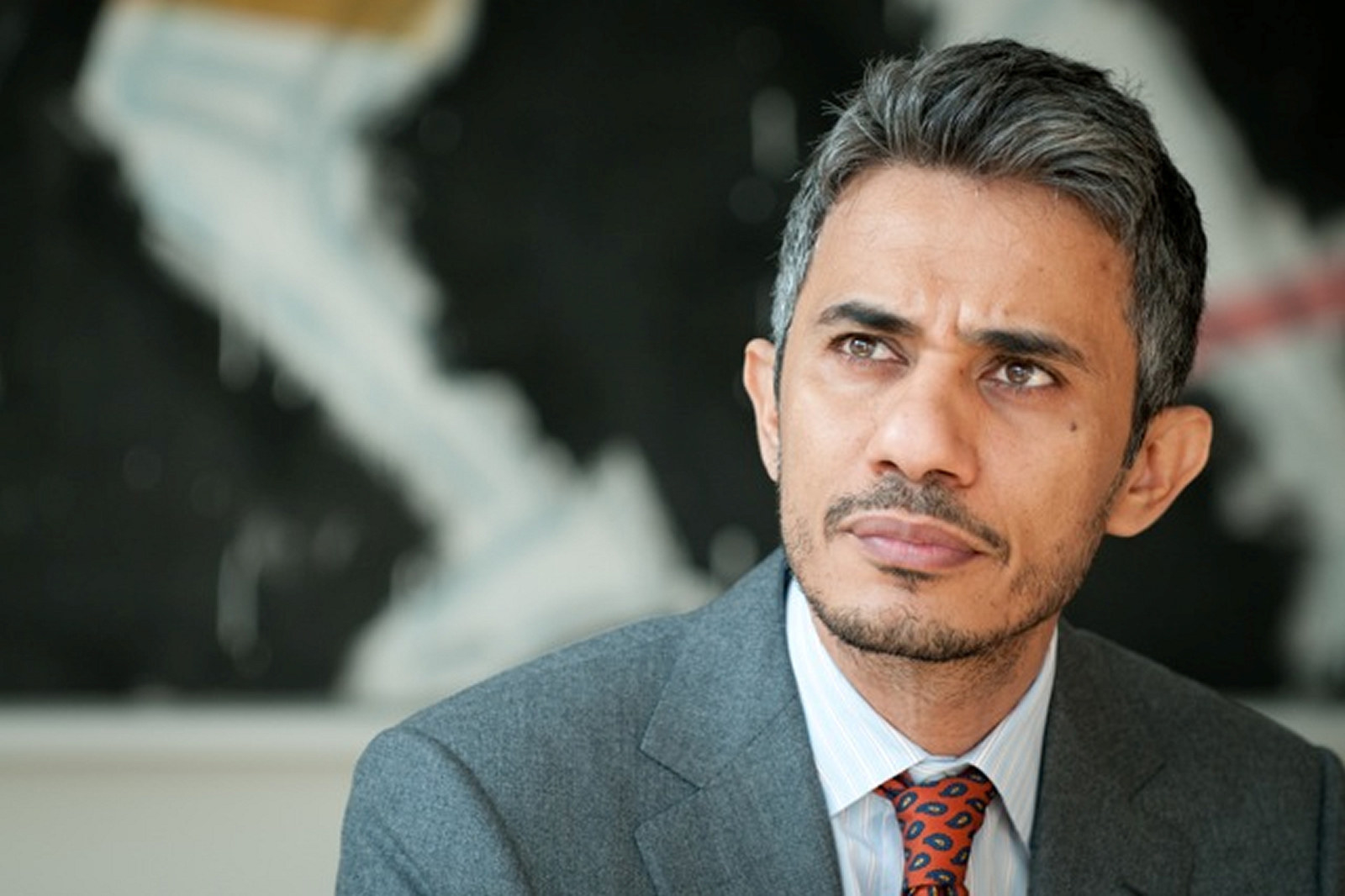 Hagin, who has worked for every Republican president since Ronald Reagan and has been described as the "White House wise man," launched a firm during the Obama years called Command Consulting Group. In PowerPoint slides, the company marketed itself as "a global security and intelligence consulting firm that provides advisory services to governments, corporations, and high net worth individuals."

Hagin, as a founding partner of Command Consulting, first began working with Igtet after the so-called Arab Spring inflamed the Middle East. Tunisia erupted, then Egypt, Syria, and Libya. And as the civil war began in Libya, exiles fought for prominence to try to influence the world's reaction.
Igtet was one of them. His background is complex: He has said he was born in Benghazi, raised in Switzerland, and that his father was a rebel killed by Qaddafi. "I come from a line of leaders committed to upholding our beloved Libya," he has claimed.
Hagin was brought on to help meet a variety of Igtet's many objectives. A month after Muammar Qaddafi was found and killed, brutally knifed to death by rebels, Hagin traveled to Libya with Igtet and Bronfman, who were not married at the time, in November 2011. The trip was focused on "creating a rebel re-integration program," according to a press release from a group Igtet founded, Independent Libya Foundation. "After being in Libya and experiencing first-hand the pride and conviction of the people I met, I feel extremely privileged to have the opportunity to work with them and honored to be of any help as they shape a bright future for themselves and their country," Bronfman was quoted as saying in the release. The same release described their work as "vital preliminary steps to stabilize the country following their recent victory against the Gaddafi regime."
Command Consulting became part of a massive hunt for Libya's stolen treasure.
Hagin's firm, Igtet later touted in a letter to Libya's congress, even came up with a 100-day plan for how to run Libya. And during this period, the company was also busy helping Igtet get international recognition for Libya's National Transitional Council, according to sources and the letter Igtet wrote to Libya's General National Congress. Command Consulting, according to a source with direct knowledge, arranged for Igtet to meet the president of Panama, a client of the firm. "It was at my urging," Igtet later boasted, that Panama was one of the first countries, in the spring of 2011, to recognize the NTC as Libya's government.
The entire effort soon shifted, however, with an opportunity to make more money. Command Consulting became part of a massive hunt for Libya's stolen treasure.
Before his death, Qaddafi is believed to have amassed up to $200 billion, in part by selling a portion of Libya's gold reserves. In May 2012, Hagin's firm signed a contract to conduct a comprehensive global effort to find and freeze assets stolen by the former Qaddafi regime and repatriate them back to the Libyan people.
Command would earn a finder's fee of 4%, according to sources and documents. The firm would function as an elite international collection agency.
"From the beginning they always looked at [Igtet] as, 'This guy is bizarre, but he's an important client. They made a lot of money off him."
"The financing was provided by Basit and off they went," said a source familiar with the arrangement. According to three sources and a published report, Hagin's firm hired former government agents for the job. They would later claim, in one document seen by BuzzFeed News, that they had located from $20 billion to $50 billion in Libyan assets and expected to make anywhere from $1 billion to $5 billion for itself off the scheme.
It's unclear exactly how much they were actually able to recover, and the commission the firm made from it, if any. But one source familiar with the arrangement said Igtet put roughly $10 million into the collection effort.
"From the beginning they always looked at [Igtet] as, 'This guy is bizarre, but he's an important client,'" said the source familiar with the arrangement. "They made a lot of money off him."
Command declined to comment on the nature of its work or clients. A source familiar with the firm's work in Libya said Hagin was directly involved with Igtet through the end of 2011. And although he was still a partner at the firm and was involved with and profited from Igtet's business, the source said a subsidiary of Command took the lead on the asset recovery operation in Libya.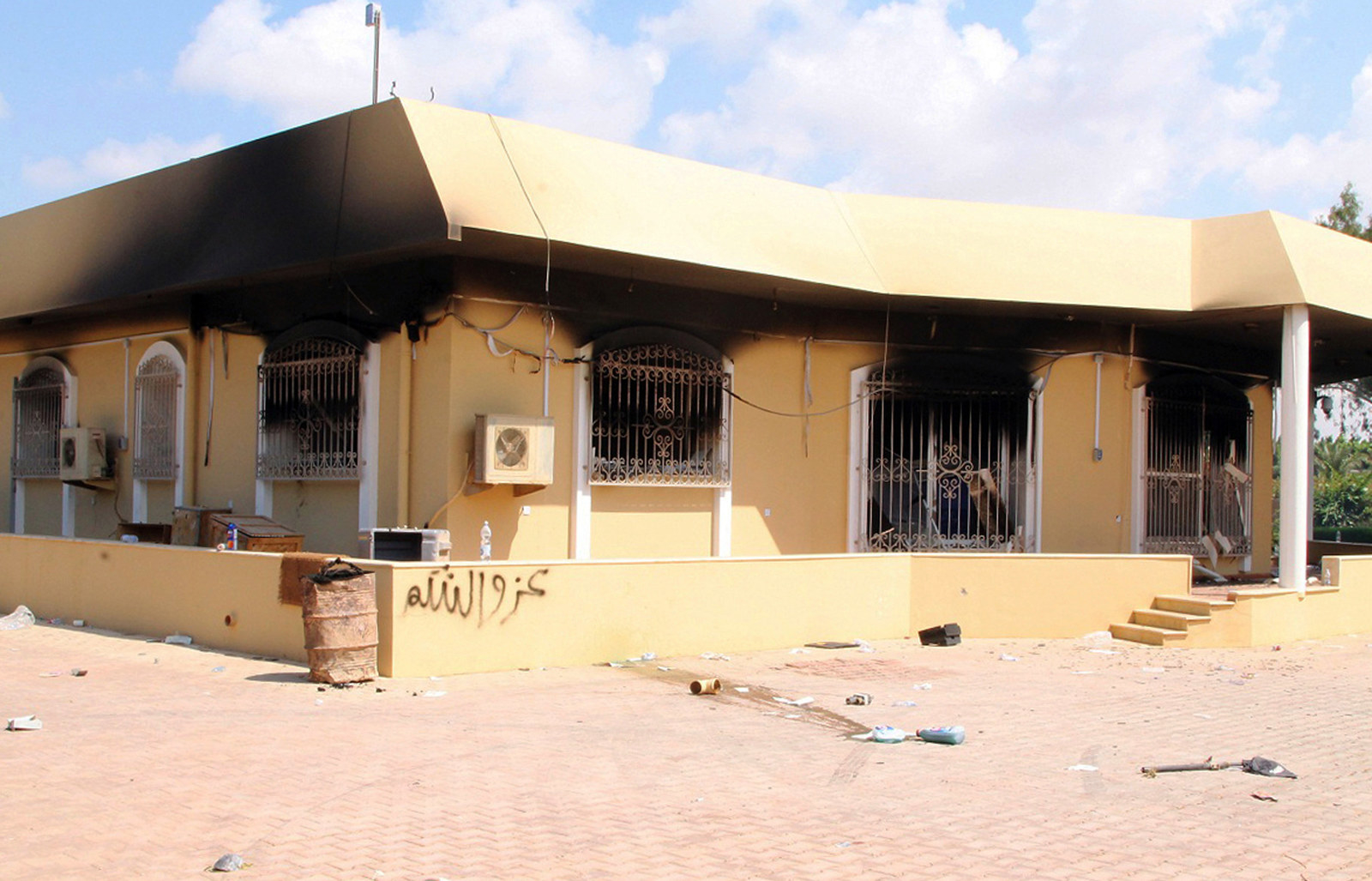 Hagin's firm was working with Igtet in 2013, when Igtet reportedly met with Ahmed Abu Khattala, who was charged under seal that year by the Justice Department for his role in the 2012 Benghazi attack on the American embassy that killed the US ambassador there. A source close to Igtet also told BuzzFeed News the meeting took place.

A White House official said Hagin was not aware of any meetings Igtet had had with Abu Khattala.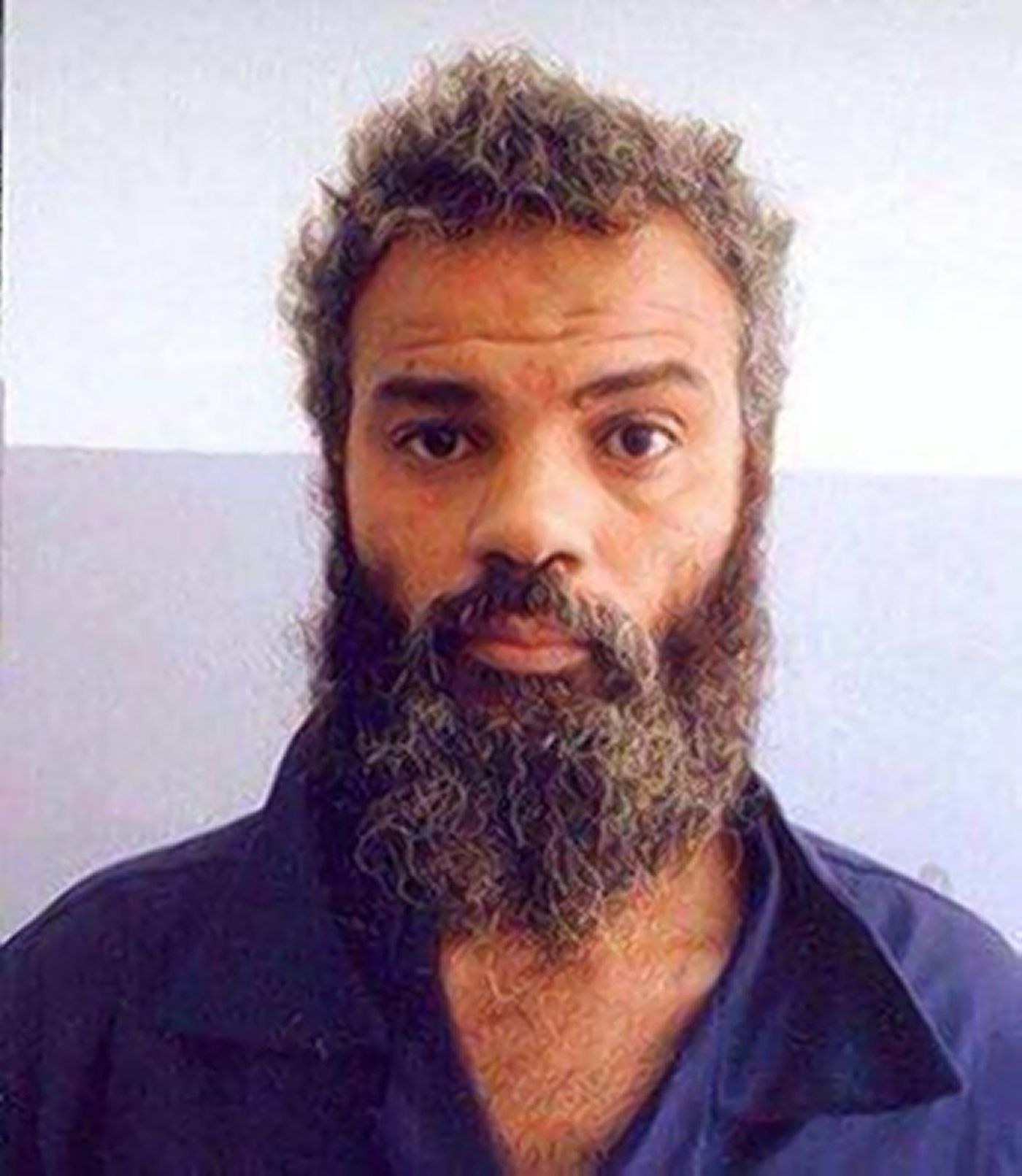 During his White House bid, Trump went on to repeatedly use the Benghazi attack against Clinton, who served as secretary of state in 2012. Clinton's "decisions," candidate Trump said, pointing to the attack, "spread death, destruction, and terrorism everywhere she touched."
Igtet, who was mounting a run for prime minister in Libya, spoke about Abu Khattala in an interview in early 2014. "We are Libyans, this is our country and if someone has done something wrong here, they have to be judged in this country," he told Foreign Policy. "Abu Khattala told me he is sure of his innocence."
Abu Khattala was captured by US commandos and sent to the US in 2014. He was convicted in the US on terrorism charges last year but was acquitted of murder. Dana Boente, who was briefly Trump's acting attorney general and was an acting assistant attorney general when Abu Khattala was convicted, celebrated the conviction as a "critical" step toward getting justice for the victims of the Benghazi attack.
"Abu Khattala told me he is sure of his innocence," Igtet said in a 2014 interview.
The source familiar with Command's operations said that by 2013, when Igtet's meeting with Abu Khattala occurred, Igtet was a "passive investor" in the firm's work in Libya.
Besides working with Command, as Igtet developed his political career, he also hired former Sen. Joe Lieberman's firm, Kasowitz, Benson, Torres & Friedman, in 2013 to help arrange meetings with "members of Congress, executive branch officials and others," according to foreign agent lobbying documents filed with the Department of Justice. Igtet agreed to pay Lieberman's firm $100,000 over two months, the documents show.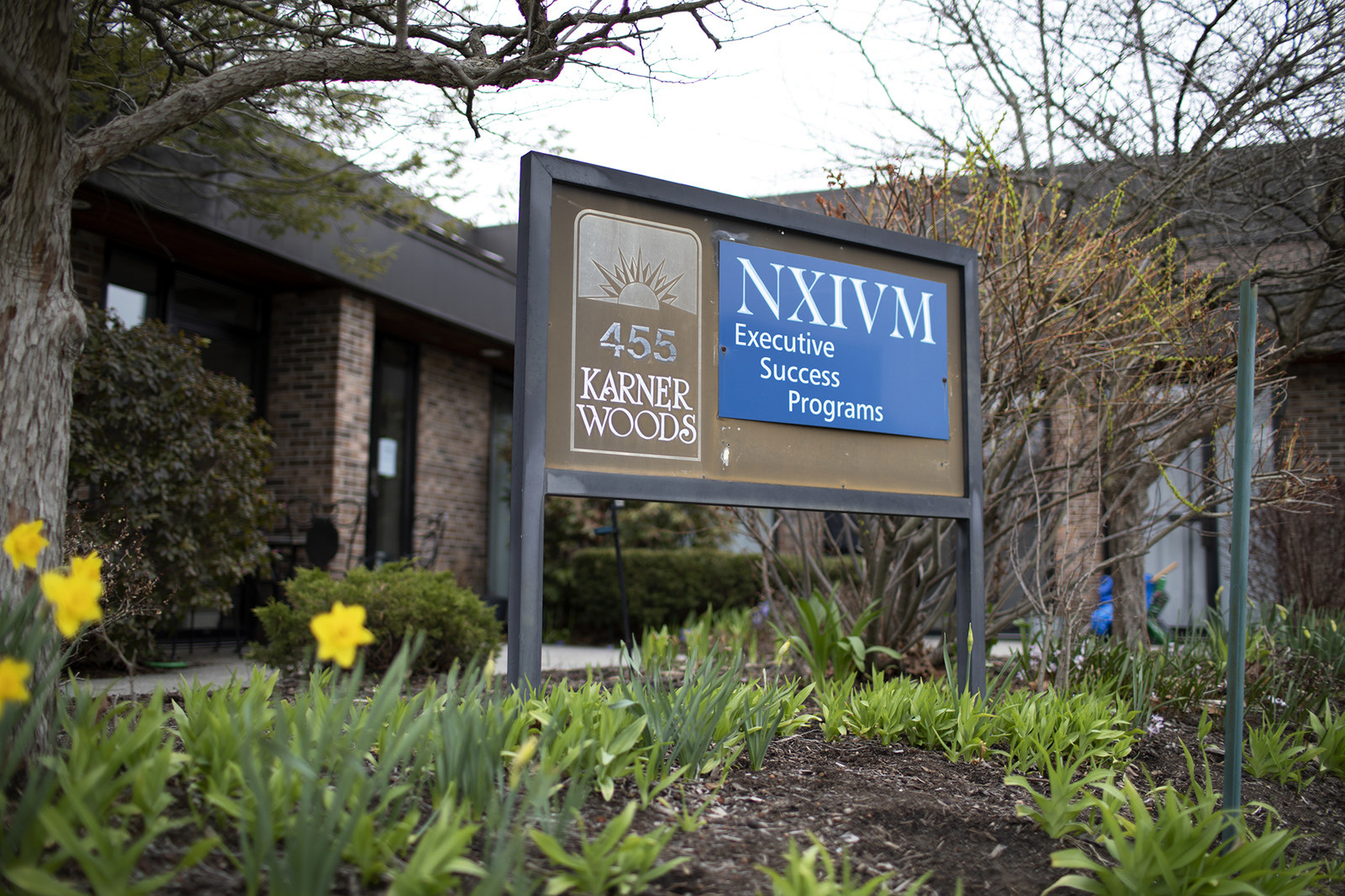 While Hagin was working with Igtet, the Libyan and Bronfman were boosting NXIVM, which at the time was already facing mounting media scrutiny and legal action.

A Vanity Fair article in 2010 titled "The Heiresses and the Cult" brought national attention to Sara Bronfman's involvement with the group, with the New York Post following up that same year with reporting that Sara's father, Edgar Bronfman, was considering suing to stop her and her sister from funding the group. In February 2012, after Hagin was already working with Igtet, a newspaper in Albany described the sexual practices affiliated with NXIVM, reporting that Keith Raniere, the cult's founder, told a woman that having a threesome with him would "cure the pain of childhood molestation," and that doing business with him meant sleeping with him. The newspaper described multiple cases of alleged sexual abuse. Bronfman and Igtet were reported to be engaged by that March.
A source said Igtet tried to get him to join NXIVM around that time.
Frank Parlato, formerly a publicist for NXIVM who became a whistleblower and first exposed that women within the organization were being branded, said Raniere reinforced Igtet's political ambitions. "Basit went through a transformation and became a student of Raniere's too," Parlato said.
"Raniere began to coach him that he could be the next leader of Libya," Parlato said, based on his conversations with members of the organization at the time.
"Raniere began to coach him that he could be the next leader of Libya."
In January 2013, Hagin was one of only about a dozen people invited by Igtet and Bronfman to "an intensive week about human potential" in Megève, a ski resort village in the French Alps, according to an invitation obtained by BuzzFeed News.
Hagin acknowledged the invitation to BuzzFeed News but said he did not attend. "I have nothing to do with the group," he said.
NXIVM has frequently used the phrase "human potential" for events, based on reports about the organization's other gatherings. The "intensive week" that Hagin was invited to by Bronfman and Igtet was slated to be led by Nancy Salzman, according to the invitation. Salzman is the president of NXIVM and was Raniere's first student. She is known as "Prefect" to other members in the organization.
Hagin told BuzzFeed News he knew of Igtet and Bronfman's involvement in the organization while he worked with them, and had read about the group. "I remember reading about it," he said, in a brief phone interview, "and stayed away from it."
Earlier this year, Raniere was arrested in Mexico, extradited to the US, and later charged with sex trafficking, sex-trafficking conspiracy, and forced labor conspiracy by the US government. He has pleaded not guilty.
"I remember reading about it," Hagin said of NXIVM, "and stayed away from it."
Attached to the arrest warrant was a complaint that detailed how Raniere had "maintained a group of 15 to 20 rotating women with whom he maintained sexual relationships."
The criminal complaint alleged that a "secret society developed within NXIVM" divided into "slaves" and "masters." Many victims were "branded in their pubic regions with a cauterizing pen in a process that took twenty to thirty minutes," the complaint went on to detail. Raniere was denied bail and is in a federal jail in Brooklyn.
Neither Sara Bronfman nor Igtet has been charged with any wrongdoing and neither is named in the complaint.
Salzman was not arrested. But her home in upstate New York was raided by the FBI in March just after Raniere's arrest, and federal agents seized more than $500,000 in cash — some of which was in shoeboxes. Salzman did not respond to request for comment.
Parlato said he wasn't surprised that Hagin received an invitation to a Salzman-led seminar, known as an "intensive." Those within Raniere's inner circle required anyone whom they had financial dealings with to attend one, he said.
"They were very insistent on that," Parlato said. "That was the litmus test. If they were going to turn money over to you guys, you had to take an intensive."
Igtet and Sara Bronfman more recently started a new hospitality chain in Europe, according to a 2017 news release.
Hagin gave up his stake in Command Consulting when he joined the Trump administration, but he continued to earn $96,000 from the firm in the past year, according to his most recent financial disclosures. In recent weeks, he has played a key role in organizing Trump's meeting with North Korean leader Kim Jong Un. But Hagin is reportedly considering leaving the White House, with his eyes set on a different position in the administration: deputy director of the CIA. ●