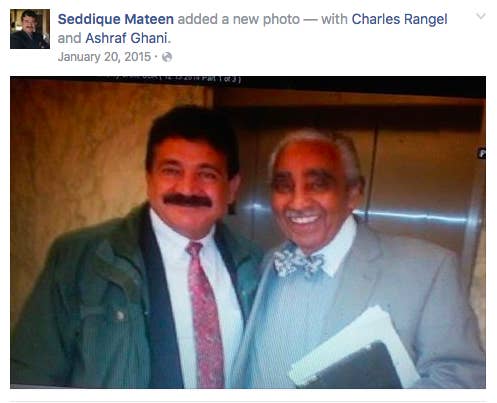 The father of the Orlando shooter has a YouTube channel and Facebook page that he used to talk at length about his political beliefs, which included support for the Afghan Taliban.
Seddique Mateen also posted a number of photos to Facebook featuring himself in the halls of Congress, and in posed photos with Reps. Charles Rangel, Dana Rohrabacher, and Ed Royce.

Early Sunday morning, his son, Omar Mateen, killed 50 people in a Florida gay night club and wounded dozens more in a terror attack that is the deadliest mass shooting in U.S. history.
A spokeswoman for Rangel, a New York Democrat, told BuzzFeed News that the congressman was stopped in the hallway for a photo and obliged. There was no formal meeting between Rangel and Mateen, she said.

Rohrabacher, a California Republican, told BuzzFeed News that he did not remember meeting Seddique Mateen, and "probably never saw him again."
But, Rohrabacher said, "It would not surprise me if I had met him if he's an Afghan activist because I've been very active on that issue."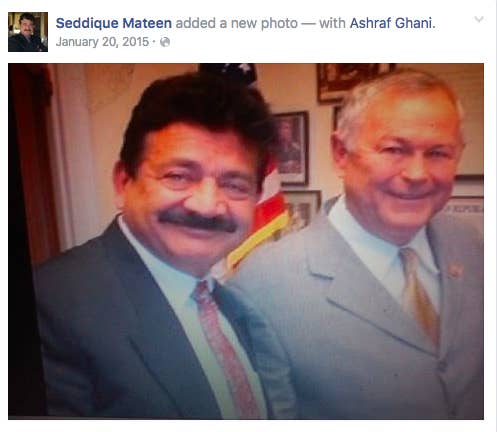 "I have been very deeply involved in numerous activities to try to destroy the Taliban and dealing with various Afghan leaders," Rohrabacher said. "Very few people are paying attention anymore. The fact that I do pay attention does actually bring some of them to my door."
(In videos, the elder Mateen expressed gratitude toward the Taliban, the Washington Post reported on Sunday.)
After checking records, Royce said in a statement that the meeting with Mateen a year and a half ago was "brief and inconsequential." " I routinely meet with Afghan-Americans, and I vaguely recall a discussion about the issue of Afghanistan-Pakistan relations," Royce said.