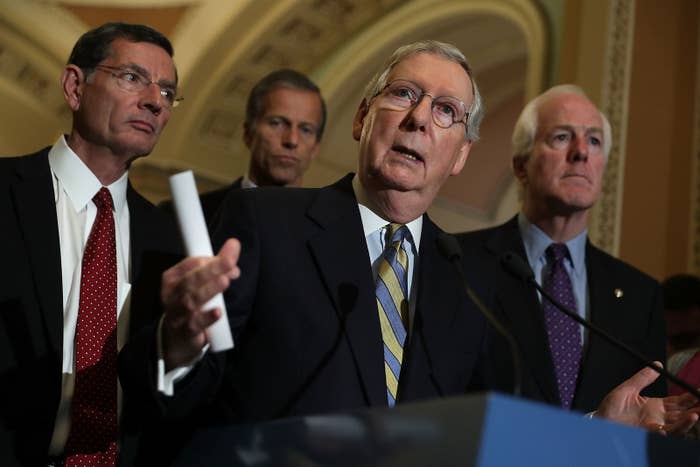 WASHINGTON — At his last press conference in the Senate before the presidential election, Senate Majority Leader Mitch McConnell didn't change his usual practice of not answering Donald Trump related questions.
McConnell simply responded: "Because I choose not to," when pressed on why he isn't answering for his party's presidential nominee as a top GOP leader.
Earlier in the press conference, the Kentucky Republican declined to discuss how Trump was affecting vulnerable GOP incumbents in purple states — races he described as a "knife fight in a phone booth."
"This is not something I'm going to be talking about today," he said.
Meanwhile, McConnell's Democratic counterpart, Senate Minority Leader Harry Reid, spoke at length about Trump on the Senate floor Thursday morning and during his own press conference.
"He is the monster the Republicans built," Reid said of Trump. "He is their Frankenstein monster. They own him. All you have to do to see that the Republicans are the party of Trump is to look at the way they've treated him."
He later dismissed polling showing some GOP incumbents outperforming Trump as "all happy talk from the Republicans."