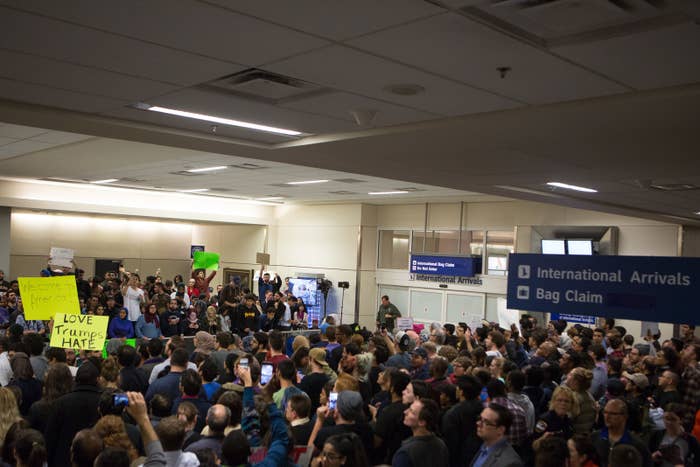 INDIAN WELLS, Calif — Top officials affiliated with billionaire industrialists Charles and David Koch's political network said Sunday morning that President Trump's travel ban was the "wrong approach."
"We believe it is possible to keep Americans safe without excluding people who wish to come here to contribute and pursue a better life for their families," said Brian Hooks, co-chairman of the Koch network. "The travel ban is the wrong approach and will likely be counterproductive."

"Our country has benefitted tremendously from a history of welcoming people from all cultures and backgrounds. This is a hallmark of free and open societies."
Hooks' response comes a day after officials declined to take a stance on the issue because they had not reviewed the executive order.
They had stressed, however, that they would oppose the administration when they felt it was necessary. "Our bread and butter — our secret sauce — is the accountability play," Holden said Saturday. Sunday's statement indicated that the Kochs had decided they felt the need to speak out.
As protests break out at airports across the country, 550 donors gathered in the Palm Springs area Saturday for the network's winter retreat. BuzzFeed News was invited to attend after agreeing to certain ground rules.