Koch-Backed Group Plans To Sit Out New Hampshire Race That Could Decide Senate Control
Republican Sen. Kelly Ayotte has proposed a pledge against outside spending in her re-election race, but Americans for Prosperity — which has spent millions in recent election cycles — says Ayotte has strayed too far from its conservative principles to support her.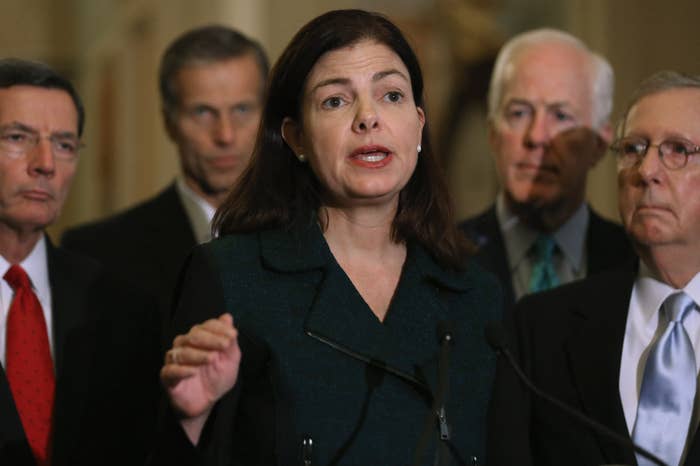 WASHINGTON — Sen. Kelly Ayotte is pushing her Democratic opponent to sign a pledge against outside money in her tough re-election race, but one of the biggest spenders on the right — Koch-backed Americans For Prosperity — is sitting out of the race regardless.
AFP, which has shelled out millions on issue ads related to Senate races in recent election cycles, spent some money last year against Gov. Maggie Hassan, the Democrat taking on Ayotte. But it has been disappointed with the senator's recent votes and has no plans to provide air cover for the Republican, even if the GOP majority in the Senate hinges on her re-election, Teresa Oelke, the group's vice president of state operations, told BuzzFeed News in a recent interview.
"We're not an advertising arm for the Republican Party," Oelke said.
AFP became critical of Ayotte because of her position on the Export-Import Bank and clean power regulations. Oekle singled out Ayotte as the one Republican in a toss-up race the group could not support.
"Sen. Ayotte's position has diverged sharply away from free-market issues, and we've seen her embrace Obama's far-left environmental agenda," Oelke said. "Playing that kind of politics is not in the best interest of the American people."
Ayotte and Hassan have been going back-and-forth this week over signing a "People's Pledge," barring outside spending in the race. Although conservative groups — other than AFP — have already spent money on behalf of Ayotte, the senator has proposed a pledge in line with one now-Sen. Elizabeth Warren and Scott Brown signed in the 2012 election.
Hassan's campaign has countered Ayotte's pledge offer by proposing a $15 million-cap on campaign spending.