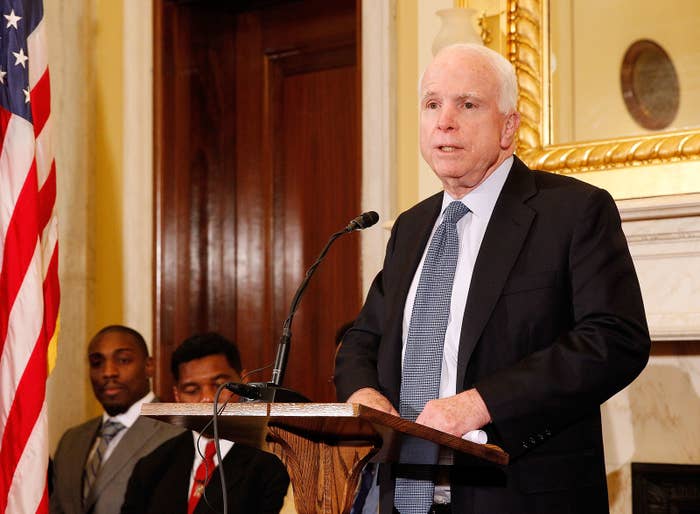 WASHINGTON — Sen. John McCain said President Obama was "directly responsible" for the Orlando attack based on the "chain of events" his policies caused.
"What I'm hoping is that the country would understand that this is all happening because of Barack Obama's failed policies," McCain, chairman of the Senate Armed Services Committee, told reporters Thursday afternoon, when asked about proposed gun control measures in the aftermath of the attack.
"When he pulled everybody out of Iraq, then al-Qaeda went to Syria, became ISIS and ISIS were the ones responsible for these attacks. So it's directly at the doorstep of President Obama, and I intend to tell every American I know about it."
McCain's comments come days after GOP presumptive presidential nominee Donald Trump was criticized for saying the president "continues to prioritize our enemy" over the country in the aftermath of the attack.
The Arizona Republican is facing a tough re-election and balancing between a primary challenger and a tough general election candidate.
Asked to clarify his comments, McCain did not back down and continued to repeat that Obama should be held responsible. McCain later tweeted, "To clarify, I was referring to Pres Obama's national security decisions that have led to rise of #ISIL, not to the President himself."