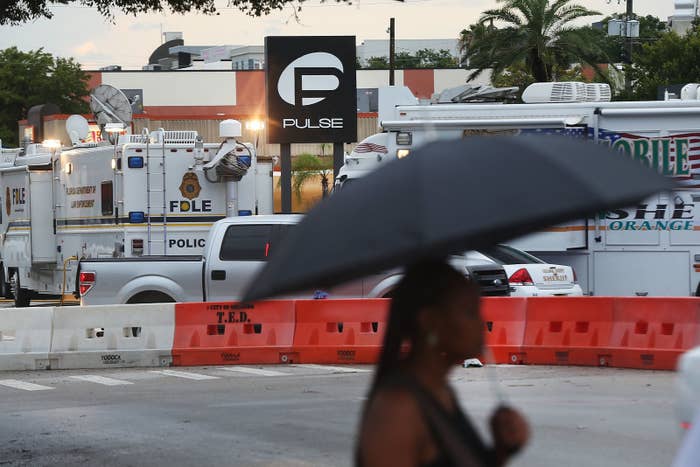 CLEVELAND — After voting to keep "traditional marriage" in the Republican Party's platform, members of the committee rejected two proposals to include language addressing the LGBT community on Tuesday.
The first openly gay RNC platform committee member, Rachel Hoff, who made an emotional plea to delegates to soften the party's stance on marriage on Monday, advocated again for two LGBT proposals in the national security plank. The first would have acknowledged that "LGBT individuals in particular have been a target of violence and oppression" by ISIS and the other would have specified that the shooting in Orlando last month was an attack on the LGBT community.
"This current amendment is not about your stance on marriage, on traditional marriage, on marriage equality," Hoff said about the first amendment. "This is about standing up for the basic human rights of gays and lesbians in this country and around the world."
"If you do support me and people like me, can you not at the very least stand up for our right not to be killed?"
Other supporters called it an "innocuous but important step" to show voters the GOP was not anti-gay.
But following a heated debate, both measures failed. Delegates who opposed the measure said it was wrong to push personal agenda during the platform debate and to single out specific groups.
"We believe all Americans have a right to be protected against murder, and we don't have to say that any particular american qualifies for that protection," said Jim Bopp of Indiana. "Obviously there is an agenda here — as sympathetic as we believe the situation is — to drag us into identity politics. It would be a wrong step for us to take."
Some delegates who supported the language also pointed out that the party's presumptive nominee Donald Trump himself had acknowledged that the Orlando attack was one on the LGBT community.
"There are certainly a number of the platform committee members who are very concerned with including any specific groups in the platform," said Leslie Rutledge, a delegate from Arkansas and the attorney general of the state, told BuzzFeed News after the vote. "However, I think it's important that the world know that we are supportive of our LGBT community and that community is being attacked as we saw in Orlando. Certainly, our presumptive nominee Donald Trump outright stated that this was an attack on the LGBT community."
"I think those points are very important to Rachel Hoff, but they're also important to a number of people on the platform committee," she said. I don't think it's fair to say if you disagree with someone that it is their personal agenda."