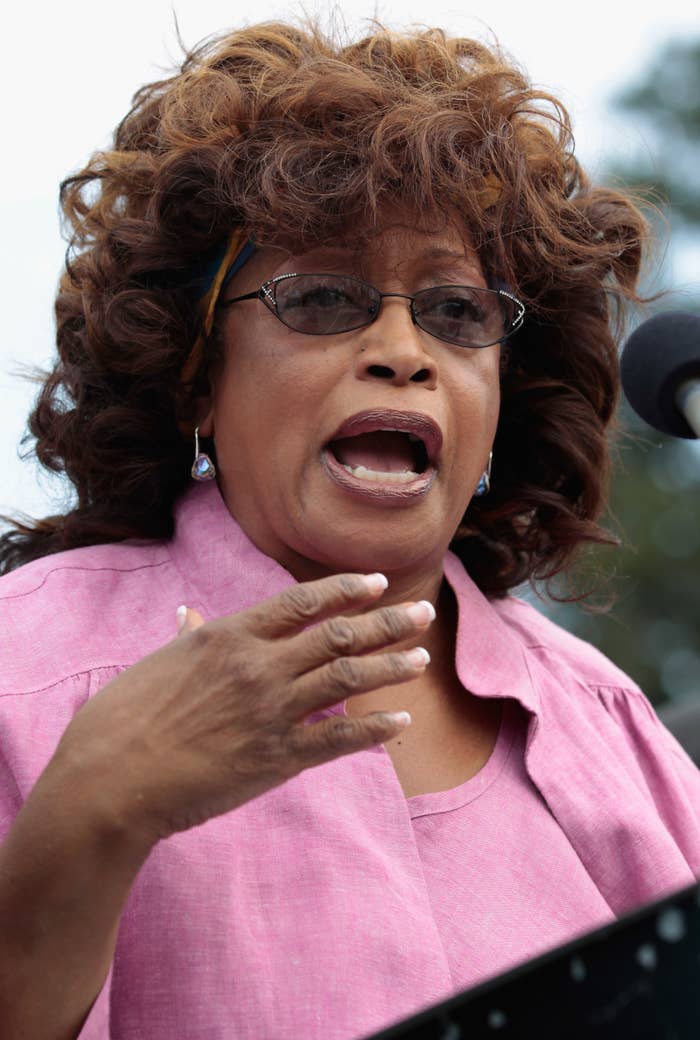 WASHINGTON — Rep. Corrine Brown and her chief of staff have been indicted on 24 counts "for their roles in a conspiracy and fraud scheme involving a fraudulent education charity," the Department of Justice announced on Friday.
Charges for Brown, a Democrat from Florida, and her chief of staff Elias "Ronnie" Simmons include participating in a conspiracy to commit mail and wire fraud, multiple counts of mail and wire fraud, concealing material facts on required financial disclosure forms, theft of government property, and filing false tax returns.
According to the 53-page indictment, Brown and Simmons used the majority of the donations to One Door — the educational nonprofit — for their personal and professional benefit, including cash deposits to the congresswoman's personal bank accounts.
More than $200,000 in donation were also used to pay for events hosted by Brown or held in her honor, including a golf tournament in Ponte Vedra Beach, Fla; receptions during an annual conference; and the use of luxury box during a Beyonce concert and an NFL game.
"Congresswoman Brown and her chief of staff are alleged to have used the Congresswoman's official position to solicit over $800,000 in donations to a supposed charitable organization, only to use that organization as a personal slush fund," said Assistant Attorney General Caldwell in a statement.
"Corruption erodes the public's trust in our entire system of representative government. One of the department's most important responsibilities is to root out corruption at all levels of government and to bring wrongdoers to justice."
Brown and Simmons are expected to appear in court in Jacksonville Friday afternoon.