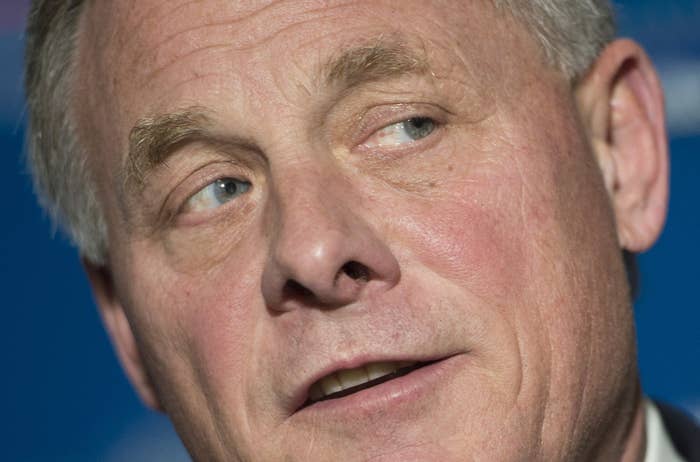 WASHINGTON — As the Senate contest in North Carolina tightened in recent weeks, Democratic challenger Deborah Ross raked in an impressive third-quarter fundraising haul of nearly $4.3 million, her campaign told BuzzFeed News Sunday.
With Democrats' hopes of picking up seats in Ohio and Florida now fading, the party is looking to Ross' race against GOP Sen. Richard Burr in mapping heir path to the majority in the Senate. Real Clear Politics' polling average of six recent polls shows Ross up by one.
Burr has yet to release his fundraising numbers for the quarter, but Ross outraised him in the first half of the year, which is rare for a challenger with low name ID in the state. But Burr is also getting a major boost from a GOP super PAC, Senate Leadership Fund, which has reserved $8.1 million in ads on his behalf.
Republicans became increasingly nervous this summer about Burr's chances of winning re-election because he has been slow to start campaigning. Donald Trump's lack of organization and appeal to moderate voters in the state hurting down-ballot candidates is also a big concern for the party.
"Deborah's blockbuster quarter is another reason for Senator Burr and his GOP allies to worry," said Lauren Passalacqua, spokeswoman for the Senate Democrats' campaign arm.
Burr's campaign and GOP-aligned groups have responded to Ross' rise with attack ads on her past comments on the sex offender registry as they portray her as too liberal for the state. While leading North Carolina's chapter of the ACLU, Ross argued in a mid-1990s that the registry would make it harder for people to "reintegrate into society and start over and could lead to vigilantism."

In sharing her fundraising numbers, Ross' campaign stressed that the attacks on the issue haven't hurt their fundraising. The campaign brought in more than $700,000 in the final days of September when Burr first aired the ad on the issue. Overall, she raised twice as much as she did in the previous quarter.
"Deborah's grassroots support and momentum show that North Carolinians are tired of typical politicians like Richard Burr, who go to Washington to look out for themselves and the special interests," said Helen Hare, spokeswoman for the campaign. "She's been talking to voters all across North Carolina, and she keeps hearing that they are ready for a change."
Ross has also pointed to her votes supporting the registry while she served in the state legislature. And her campaign has released its on own ad featuring the lawmaker who sponsored bill dealing with the sex offender registry.
Ross and Burr will both be filing their official fundraising reports with the Federal Election Commission on Oct. 15.