After National Security Dominates The News, Abortion Battles Loom In Washington
On Capitol Hill, Republican leaders in the House and Senate would like to keep the focus on national security in 2016, but upcoming Supreme Court cases and GOP-led investigations of Planned Parenthood await.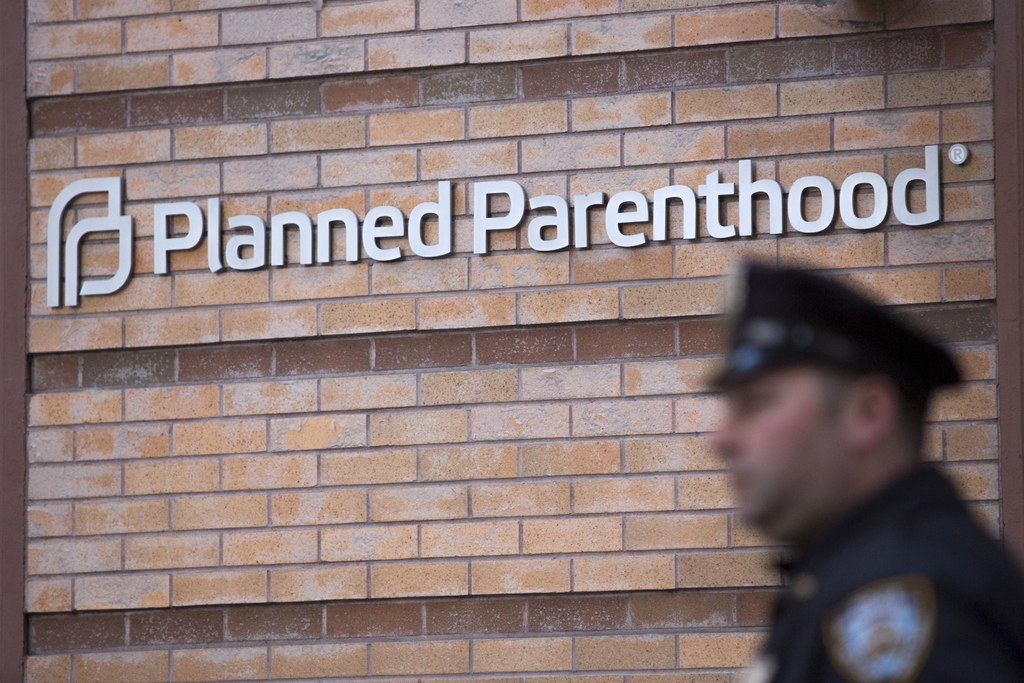 WASHINGTON — Republicans on Capitol Hill have made national security the centerpiece of their political agenda since the Paris terror attacks, drowning out the issue that dominated much of 2015 for the caucus: Planned Parenthood.
But early in 2016, the House is set to kickoff a select committee to investigate Planned Parenthood and vote to defund the same organization. The Supreme Court will also take up a key case on abortion restrictions, as activists on both sides of the issue say abortion will play a significantly larger, and more aggressive, role in the presidential race.
Especially in battleground Senate races where a number of their candidates are pro-choice women, Democrats will be ready to pounce on GOP comments on abortion. The issue produced some rhetorical missteps for some Republican congressional candidates in 2012.
"There is a perfect storm brewing to expose the outrageous, anti-woman agenda that remains a top Republican priority," said Marcy Stech, spokeswoman for EMILY's List, which will be spending millions of dollars in 2016 supporting the high number of pro-choice, women candidates. "As voters begin to tune into the 2016 cycle, it's clear that Republicans have not dropped their efforts to chip away at women's basic rights and freedoms — in fact, they've leaned in harder than ever."
Although Democrats have used the "war on women" attacks against the GOP for the last two cycles, Republicans believe they won't be as effective this time, even with a woman — assuming Hillary Clinton clinches the party's nomination — at the top of the ticket.
"Social issues may compete, but national security and the economy will still be dominating the political debate in 2016," said Kevin Madden, a Republican consultant who served as a senior adviser to Mitt Romney. " The threat to the homeland is still a major concern of voters in light of the Paris and San Bernardino attacks and Syria and ISIS will still be generating headlines next year."
A CNN/ORC poll conducted between Dec. 17 and 21 found Americans are more likely to say that terrorists are winning the war against the U.S. than they have been at any point since the 9/11 attacks. And 74% of those surveyed said they weren't satisfied with the way things were going for the U.S. in the war on terrorism.
Madden also said that GOP leadership, particularly in the Senate, will help incumbents in tough races by allowing them to propose national security or jobs-focused amendments to counter Democrats' attacks on social issues back home.
"The ability to offer or vote on amendments helps them align with voter concerns back home," he said. "Mitch McConnell is not going to do to his conference what Harry Reid did to the Democratic caucus in 2014, which was put a bunch of senators at risk because they never had a chance to vote on amendments and break with Harry Reid and Barack Obama. Because of that they got pounded back home and lost the Senate."
One of the ways Republicans will continue to focus on national security early in the new year is by renewing the push for a measure reforming the vetting process for Syrian refugees. The bill passed overwhelmingly in the House, and although the White House has said President Barack Obama will veto it, Republicans are urging McConnell to bring it to the floor to put Democrats on the record on the issue.
"What we're saying is so reasonable," said North Carolina GOP Rep. Richard Hudson, a sponsor of the bill. "We want to be pro-refugee. We just want to know who these individuals are, and we're letting (Obama's) own appointees set the standard."
In his first official address as speaker, Rep. Paul Ryan stressed the importance of the House putting forward an agenda that can help elect a Republican president in 2016, keeping his speech focused on national security, tax reform, health care and trade. "Put together a positive agenda, and take it to the American people," Ryan asked of members at the Library of Congress in December.
House Republicans also created a task force in the aftermath of the Paris attacks to come up with different proposals to defend the country from attacks.
But there's a lot else on the calendar, that is also important to members in the caucus. When lawmakers return to Washington in the new year, the House select committee tasked with investigating Planned Parenthood will have an organizational meeting and start setting dates for hearings, said Rep. Marsha Blackburn, who is heading up the effort, in a statement to BuzzFeed News.
The committee's final findings, however, will not be released until after the 2016 election.
"Our focus will be on review of the abortion industry medical practices; business practices of the procurement industry; link between the two," Blackburn said in a statement. "These are both issues of importance to the American people. They expect them to be handled in a thoughtful and professional manner and we anticipate meeting their expectations and delivering our final product next December."
On the campaign trail, Republican Senate candidates facing tough re-election races have also been trying to keep the voters' attentions on national security as much as possible.
Wisconsin Sen. Ron Johnson, who is facing former Democratic Sen. Russ Feingold, has in recent weeks used his role as chairman of the Senate Homeland Security Committee and his opponent's past votes on national security, especially the PATRIOT Act, to draw a contrast for voters. Feingold was the only senator to vote against the legislation when it was first proposed in 2001, but his supporters have pointed out, he won re-election in 2004 after that vote.
"Senator Feingold is so far out to the left he ends up with dangerously weak positions on foreign policy," Johnson campaign spokesman Brian Reisinger said in a statement.
Johnson is one of the Republicans who has been getting slammed by Democrats for his vote on defunding Planned Parenthood. With the organization expected to be targeted again in the new year, Democrats would have the opportunity to renew those attacks.
But Arizona Republican Sen. John McCain, who is also up for re-election in 2016, said he's sure national security will remain at the forefront in the minds of voters because there will be more ISIS attacks in the coming months.
"One thing I am confident about: There will be other attacks between now and election day. It will keep the issue of national security as No. 1," he said. "In a presidential year, national security being where it is obviously helps Republicans — as long as you have Republicans that Americans think can lead. That's not entirely clear right now."