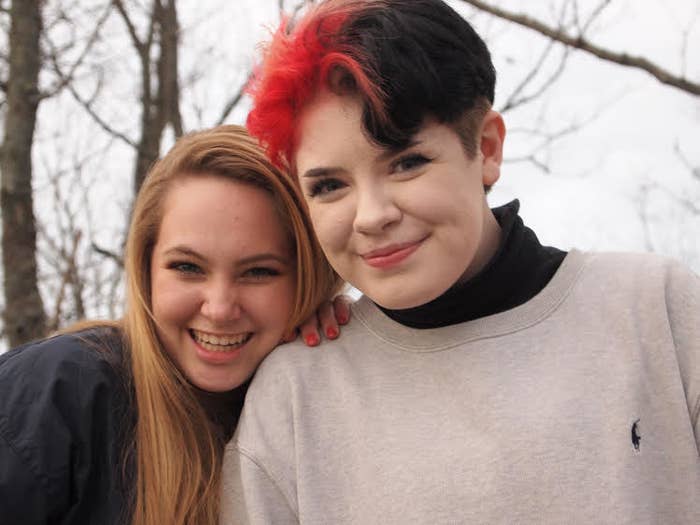 A 17-year-old senior at Johnson High School in Gainesville, Georgia, says he is being forced to run as a candidate for prom queen, despite being nominated by several of his peers for prom king.

Dex Frier, who identifies as male, told BuzzFeed News his school is giving him one of two options ahead of prom on Saturday: Either run on the prom queen ballot, or not at all.

Last Friday, Frier said he was pulled into a meeting with the principal and a school supervisor where they delivered the message.

"They called me there to tell me I couldn't run for prom king 'cause I wasn't legally male and that was the way it was in Hall County [school district]," he said. "The only way I was eligible to run for prom was to be put on the prom queen ballot."

Frier said the news was "upsetting" and that he felt "suppressed" by officials at his school — especially after feeling excited and celebrated upon learning he'd been nominated for prom king by several classmates two weeks ago.

"The announcement came on [and] I was one of six prom king candidates, which is insane. I was one among some of the most popular kids at school," he added.

According to Frier, during the meeting with his principal he was told the directive was given by the superintendent of the school district, Will Schofield.

Schofield declined to comment on the matter to "protect the privacy rights of our student body," but in an email to BuzzFeed News said he didn't want the issue "to substantially disrupt us from our core mission."

"I am not interested in being responsible for placing our school district, by acts of commission or omission, in the middle of a national social, societal and legal issue which would have the potential to substantially disrupt us from our core mission of providing an education for the boys and girls in our community," he said.

Schofield added that he wants prom to remain an event where students "fellowship together and celebrate their local school."

When the news traveled around Johnson High School, a fellow senior and friend of Frier's, Fiona Sandi, sent Schofield an email asking that he reconsider the decision that she believed was "sending a message of intolerance" to the student body. Several other classmates were added to the email.

Students then organized a Change.org petition titled "Allow transgender boy to run for Prom King." The petition has so far been signed by over 11,300 people.
"Just because I'm not legally male I was going to get excluded from something that every guy has the opportunity to be in high school. It was really upsetting," said Frier. "As a student I felt I had the right to be put on the ballot."

He said the petition prompted people from around the world, including Russia and Germany, to reach out to lend their support.
"It's actually overwhelming," he said.
On Saturday, the day of prom, Sandi told BuzzFeed News the attention the controversy and petition received caused Johnson High School to offer a "compromise" to Frier and the students.
According to Sandi, school officials at the dance announced Frier was one of two students from an apparent gender-neutral pool to win the title of "prom representative." The other prom court winner was also male.
"We're still not sure if the policy of having gender-neutral prom representatives will be permanent or will revert back to the traditional prom king and queen," Sandi then added.
Frier told BuzzFeed News he was a bit "upset" that the situation wasn't handled effectively prior to prom. However, he's seen so much more positive things to come of this as a result.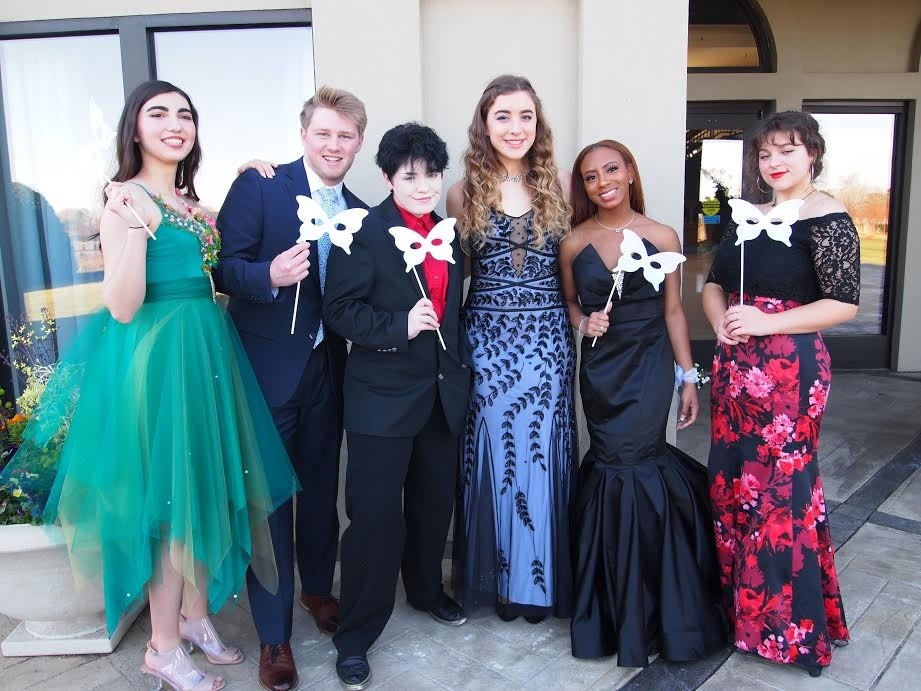 "I'm kind of upset that the situation wasn't left alone in the first place but because of this experience, I've received so much support and love that it's kind of overwhelming," he said.

"The moment I got to prom all of the staff made sure to tell me that I looked handsome and that they were glad to see me and i just felt nice to be recognized," said Frier.

He and his friends even attended prom with specially designed face masks painted with the colors of the trans flag. The masks were made by fellow students Aniyah Norman, Suheyla Kipcakli, and Riley Catledge.

After prom night, and after discussing it with his family, Frier said he felt inspired to start a GoFundMe to raise money for his own transition. "This number, while rather large covers Top Surgery, and a supply of testosterone," his crowdfunding campaign described.
Frier had previously asked Schofield and the school principal to allow him the "ability ... to express the way I feel and the way I think about myself ... without having politics come into play."

"Especially in a school setting," he added. "I don't know of many trans people who go to this school [but] I don't want anyone else to have to go through this. It hurts being told you don't deserve the same rights as someone else because you're not the same as them."
Frier said he's mostly grateful for his classmates who've rallied behind him.

"I have some of the most supportive friends I could ask for surrounding me — actually I'm surrounded about 12 people right now," he said, laughing, during his interview with BuzzFeed News. "They just wanted to to listen in to make sure I'm OK."

UPDATE
This story has been updated with the latest outcome from prom night and with further comment from Frier.