This is Heidi Heilig, 37, an author based in Brooklyn and mother to 3-year-old "Riot" (it's a nickname). Heilig and her husband are expecting another child in April.
According to Heilig, her son is obsessed with leaf blowers — this one in particular, actually. She said he carries it everywhere, and even tucks it in at night. The leaf blower has become Riot's best friend, she told BuzzFeed News.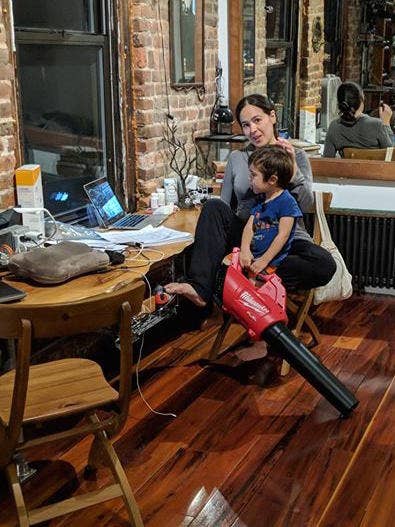 Heilig said Riot refuses to part ways with it, almost like a teddy bear. He even tucks it in at night.
She thinks her son's particular fascination and fondness for random electrical tools is because her husband's profession brings a lot of them in the house. "Basically, he's very nurturing but since my husband is a solar installer, he nurtures electrical parts," she said.
"He does have soft toys — a whole basket full of them. But he never cuddles them like he does with tools and parts."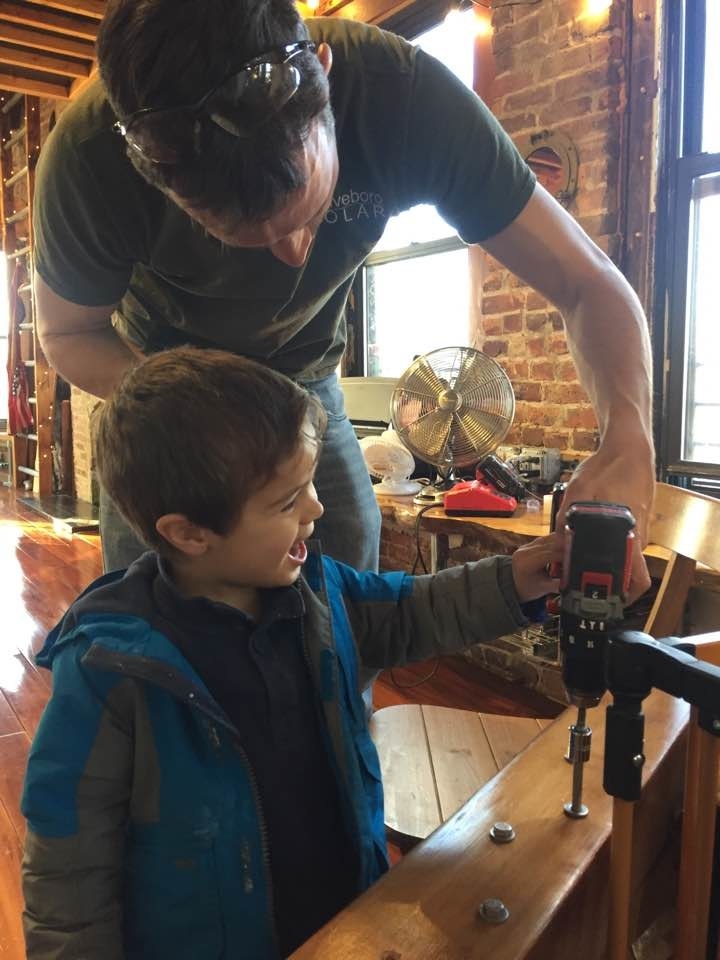 Heilig said she's confused but ultimately very amused by it all. "Kids are funny and you have no power over who or what they love. You just have to support it however you can."