Cory Hrobowski, 19, used to work at the front desk of a small web design company in Chicago. On Wednesday, he was forced to resign.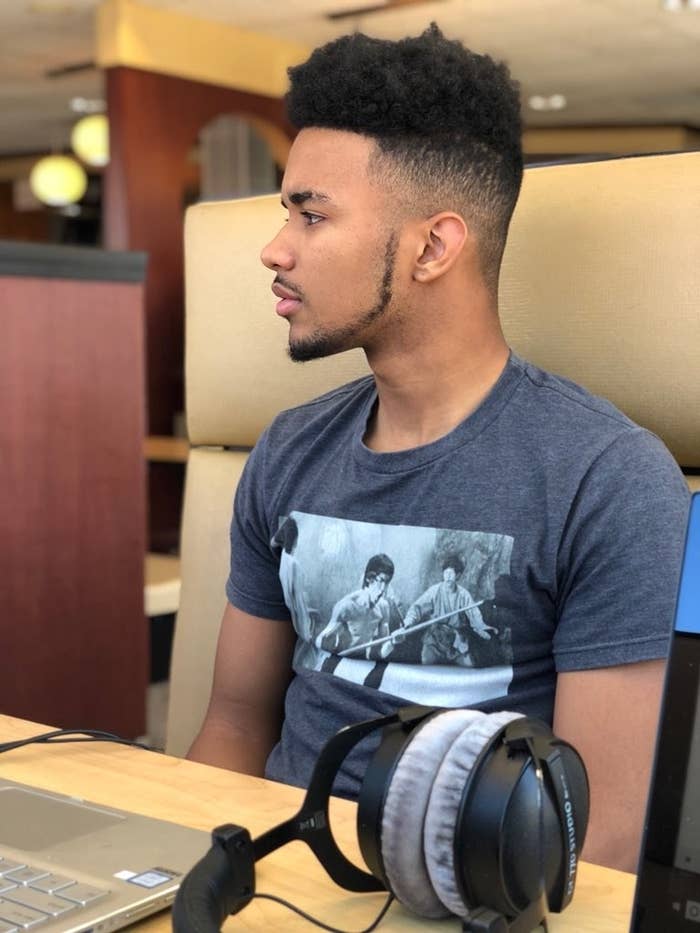 This is Hrobowski's "see what happened was" story: On Monday, he received a text from an unknown number. "I'm making you come at 12 on Friday," it read.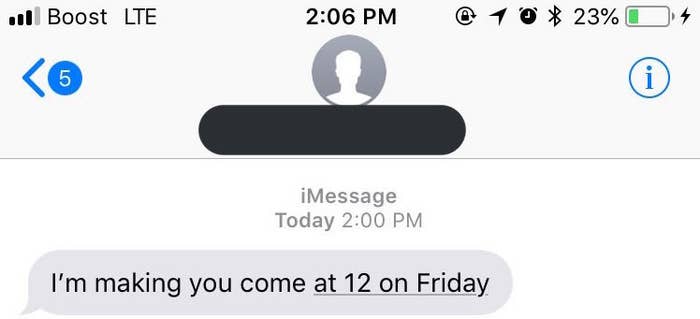 Hrobowski told BuzzFeed News he immediately assumed the text was from "a random girl" because he "barely ever saves numbers" on his phone. He got a bit irritated at the assertion and being told where he needed to be for a potential "dick appointment," so he responded: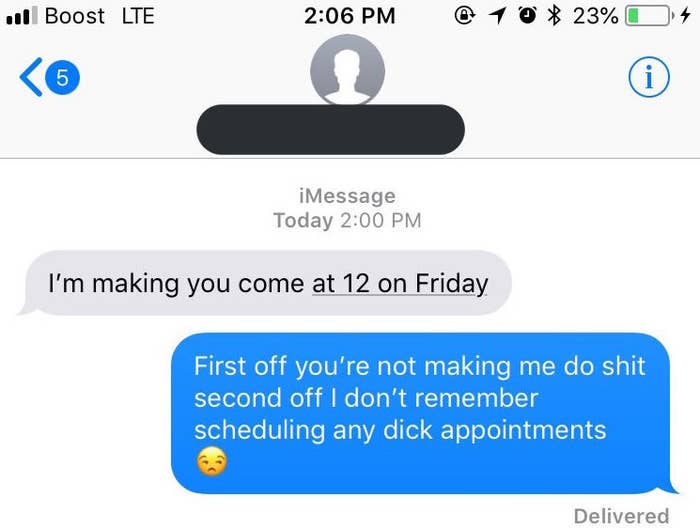 "First off you're not making me do shit second off I don't remember scheduling any dick appointments," Hrobowski quickly fired back in a text.
"I have bad experiences with unknown numbers so I get fed up pretty quick," he explained to BuzzFeed News.
As it turns out, the text was not from "a random girl." It was from his boss.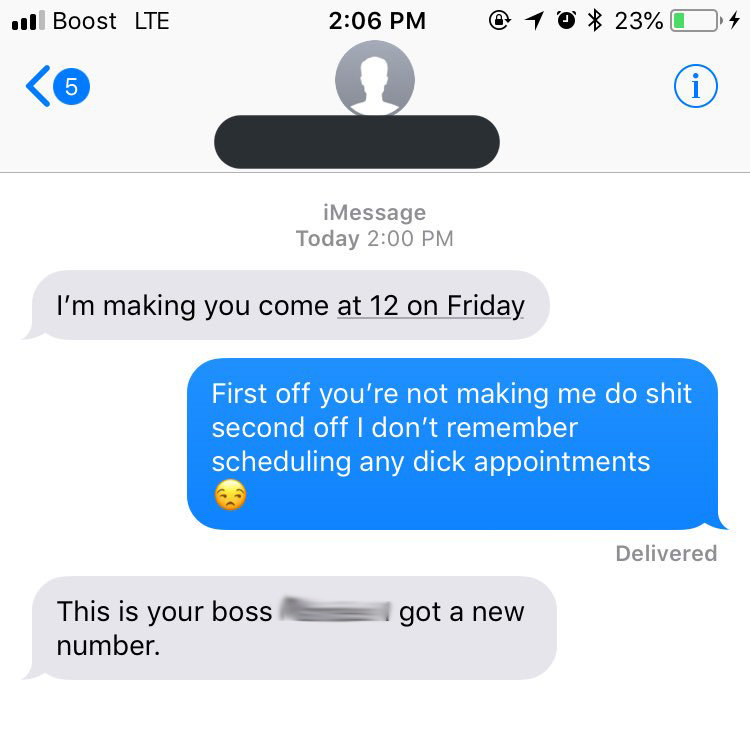 Hrobowski said he was — for a lack of a better word — shook.
"When I found out it was my boss, I was actually super nervous," he said.
Still, he hoped he could smooth it over and still planned to come in on Friday at noon. However, it would not be that easy. His boss texted him again saying he would be hearing from her to "discuss the terms of [his] employment."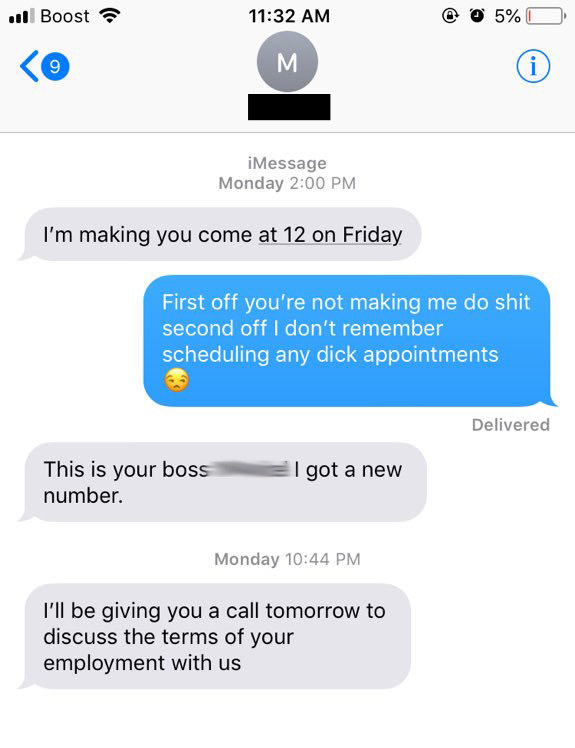 "The situation got awkward between me and [my former boss]," Hrobowski said.
So, he thought he would cut his losses and share the mess on social media. He wasn't sure how to handle the incident, so he asked strangers online.
People had some suggestions.
Someone suggested he tell his (former) boss, "I run a business after work hours I apologize."
Or "sorry my dog took my phone," another suggested.
Hrobowski said things "got out of hand" very quickly when his texts went viral, especially when his entire office, including his boss, found out.
His tweet and text have been liked over 85,000 times.
The company even reached out to him about it. "[They] asked to not be mentioned due to the negative energy surrounding their name," he said.
On Wednesday, he decided he had to quit his job. "I resigned due to the fact that Twitter blew the situation up," he said.
The moral of the story for Hrobowski? "I shouldn't be so quick to assume, and ask 'who's this?' first when I get a message from an unknown number," he said, laughing.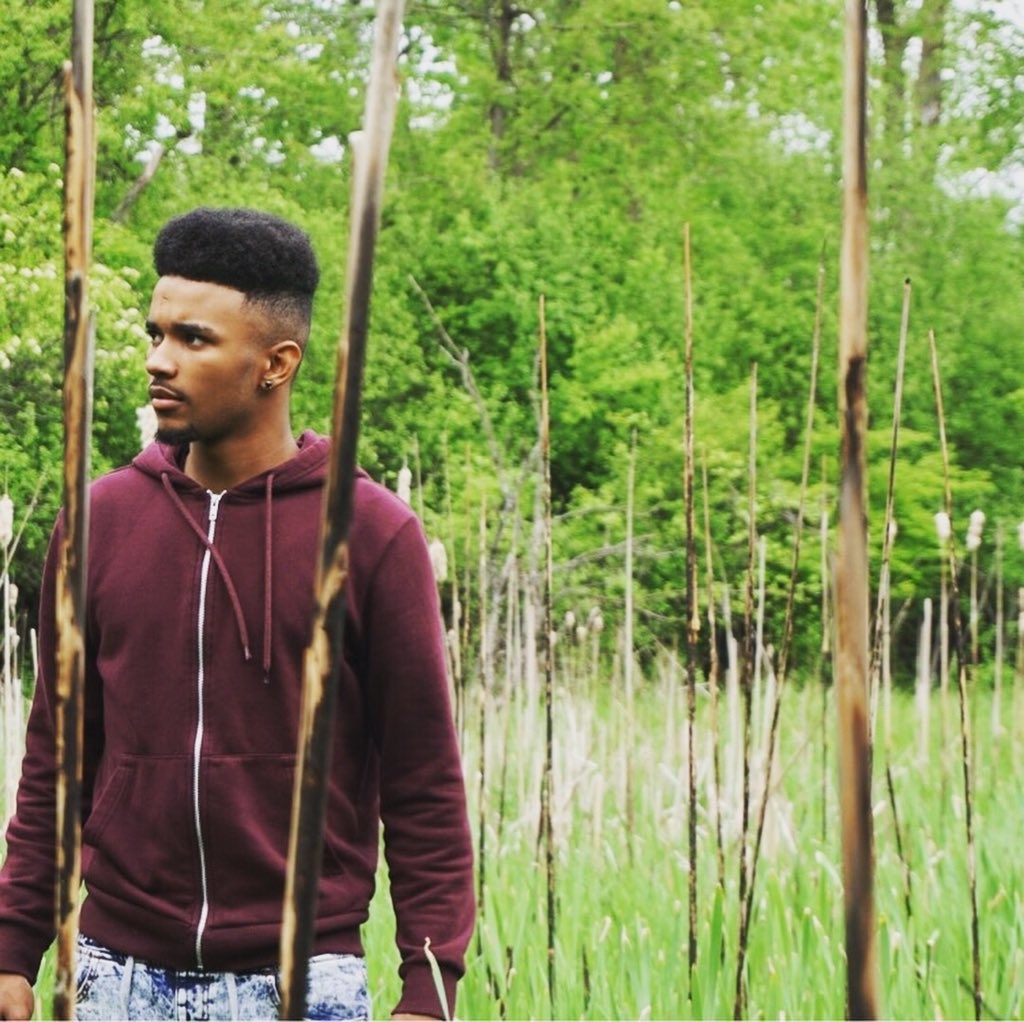 When reached, the company where he was employed confirmed the details of the situation to BuzzFeed News, but did not want to be named.
"He resigned yesterday. It's kind of been an awkward situation," an employee said.
Hrobowski's former boss did not want to comment, or have anything to do with this, at all.