This is 29-year-old Jon Lorenzini. He lives in Queens, New York, but was in Chicago for a business trip. He told BuzzFeed News he gets a special rate at Trump International hotels, so that's where he stayed.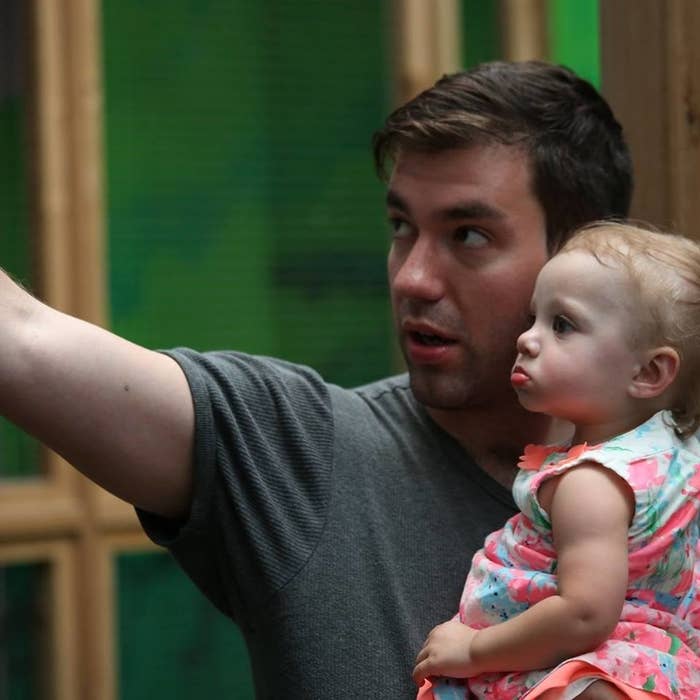 Lorenzini said he knew people could special-request photos for their hotel rooms, so prior to his Chicago trip, he called the hotel and asked for a "framed photo of Hillary Clinton."

And the staff at Trump Hotel & Tower Chicago delivered perfectly. "When I walked in I started laughing," he told BuzzFeed News. "They picked a very classy frame and photo of her."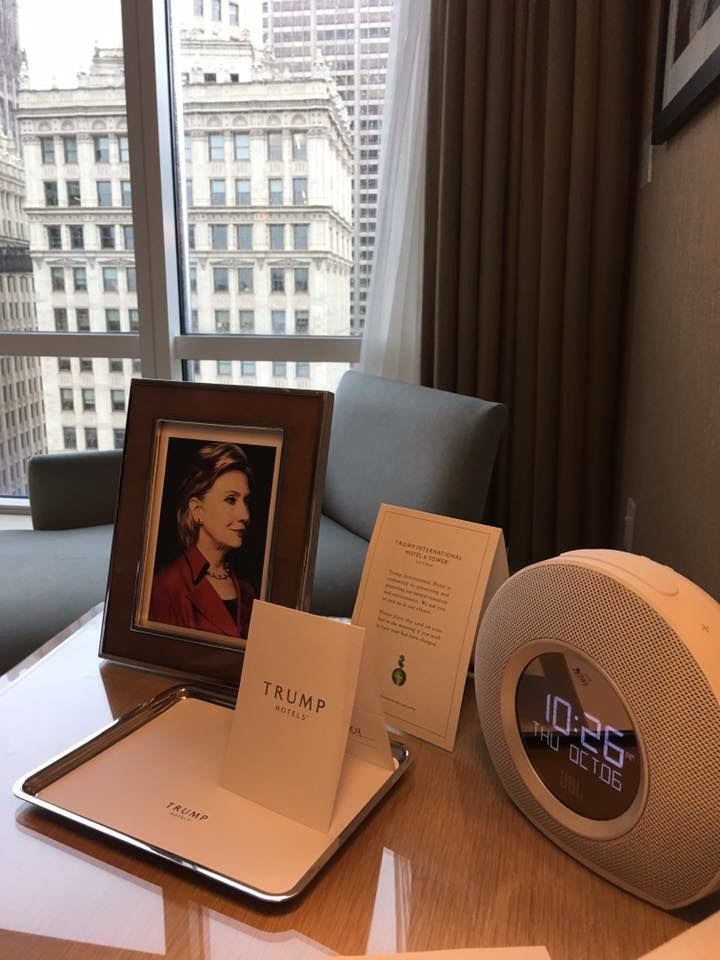 Lorenzini mentioned that when he went up to the front desk to confirm his request, the employee smirked and "quietly said, 'That's funny.'"