Robbie Stowers, 20, is a University of London student originally from Warwickshire. On a recent school ski trip to Tignes in France, he roomed with three strangers named Charlotte, Abbie, and Fish (which was a nickname 'cause she was a swimmer). He told BuzzFeed News he registered for the trip late so it was a completely random room allocation.
Stowers grew up with one older sister named Cat, but he'd never lived with women his own age before, especially complete strangers.
"If they were uncomfortable I would have slept on the floor of my friend's room, but they were very welcoming and friendly as soon as I walked in," he said.
They'd often have dinner together, so he "made sure ... to cook and clean" and pitch in. Overall, they all got along great, he said.
But because they were living in a small space, he was always privy to their conversations and observed a lot about how different it was living with a group of women for the first time.
"I am a naturally observant person and so very quickly picked up on the things that the girls were doing that boys do not," he said.
One of them being finding shower drain hair-grips and systematically categorized clumps of hair in the shower.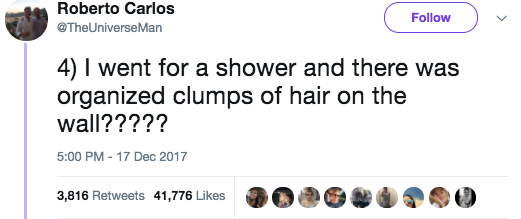 Or how his roommates naturally organized themselves into certain roles, especially when they went out. "I noticed very quickly that Charlotte was the 'mum' of the group," he said.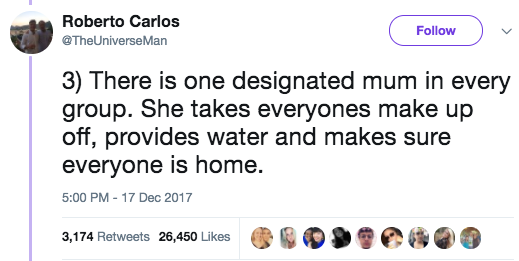 Or the unspoken rule that Charlotte, Abbie, and Fish freely shared the clothing they had packed.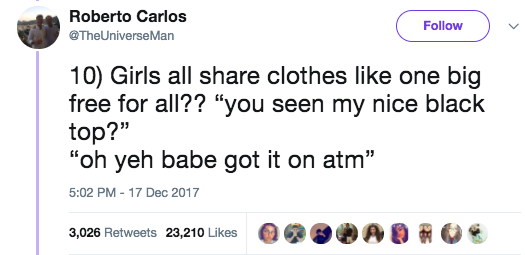 "I think it is an unusual situation I was thrown in o, being a guy living with three girls in a close environment for one week," he added. "I think it made me pick up on their idiosyncrasies more."
Or the specific skill and handiwork needed to execute a winged eyeliner.
"My stay during the week was wonderful. We ended up bonding incredibly well," Stowers said. He was making mental notes during the whole stay, so at the end of the week he decided to share all of his ~sociological findings~ on Twitter.
The entire thread has gone super viral, as well as each individual tweet/finding.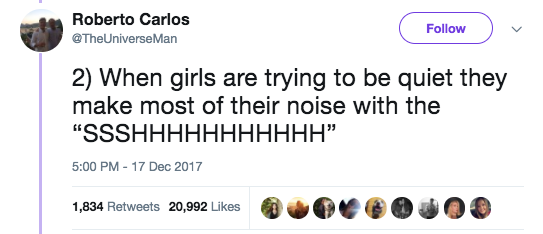 "I guess I just thought that some people may relate to it and find it amusing," Stowers said.

"The girls found my Twitter thread very amusing." Charlotte, Abbie, and Fish, have confirmed Stowers' accounts.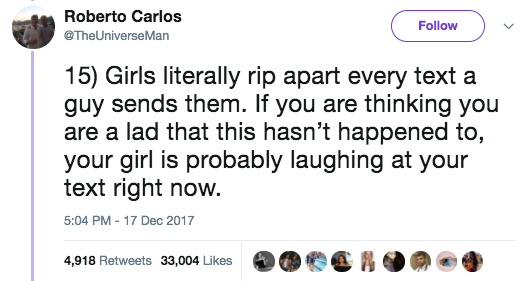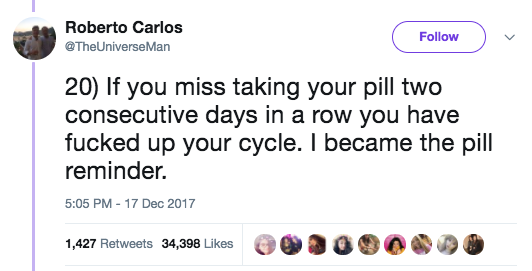 And Stowers said he was very "relieved" to find out many women online cosigned them as well.
Of course Stowers' thread does not apply to all women. But a lot of women have responded with one conclusion: "I love girls."
Stowers told BuzzFeed News living with these roommates for a week had "improved [his] patience" and made him appreciate the entire, elaborate process of getting ready, and helping each other get ready, for a day or night out.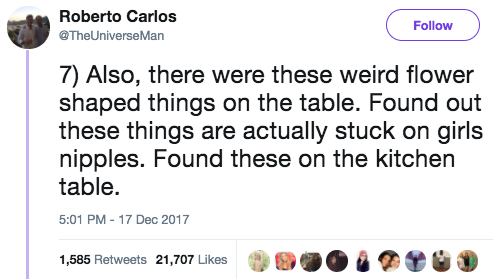 "The most pleasantly surprising thing about living with them was how quickly they accepted me as part of the group and began to look after me," he said.
Stowers ultimately wanted to thank his roommates/new friends for "putting up" with him for a week. "I have commented an awful lot about their behaviors, but I'm sure they could write just as much if not more about me. I am very grateful for how kind they were."